Here's a really simple set up for you to try out…. creating a Jurassic Park Tuff Tray set up. Item's I used:
compost
twigs
leaves
slime (amazon prime purchase)
Dinosaur toys
Tuff tray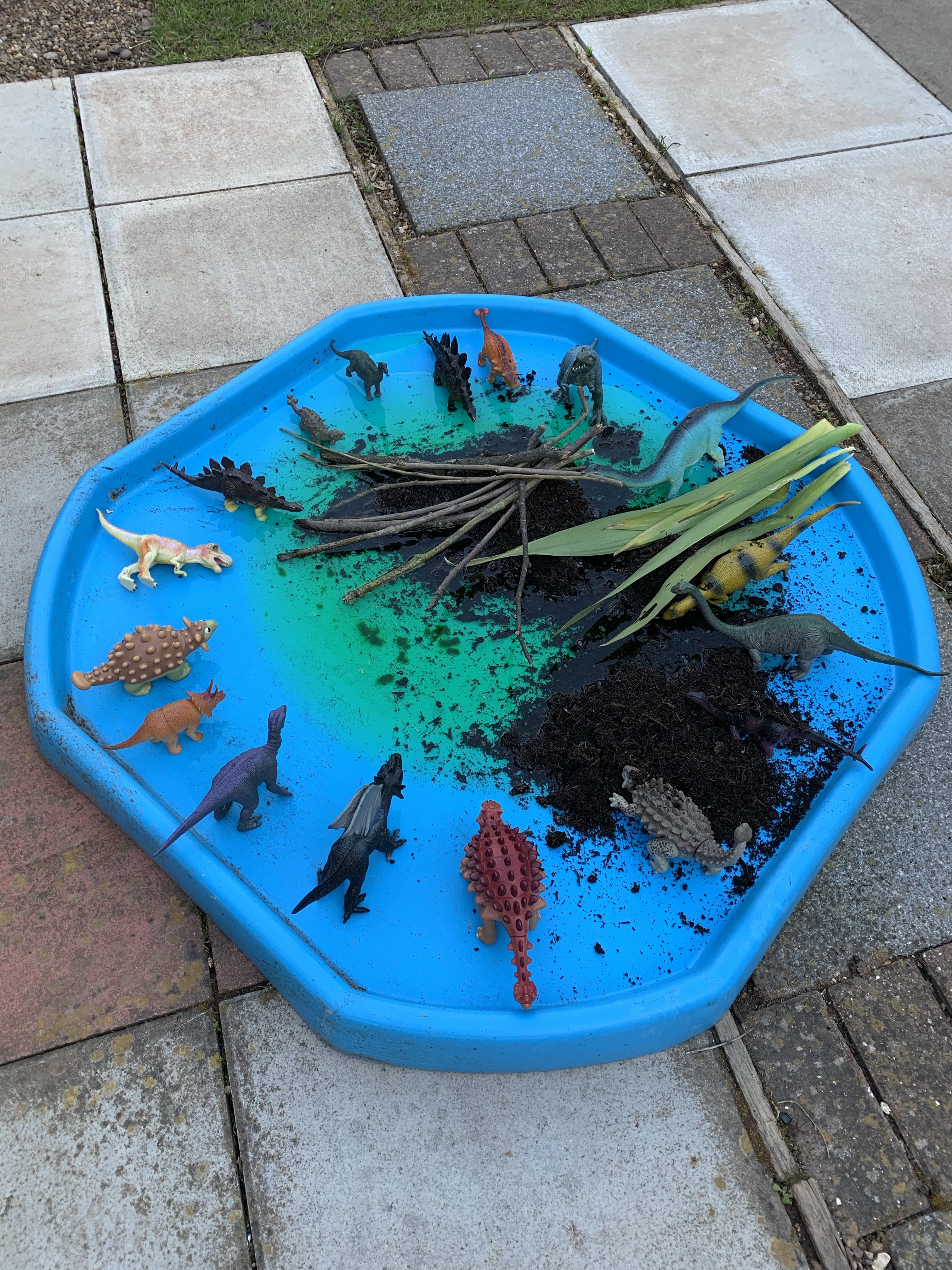 I set this one up first thing in the morning so that when Arlo came downstairs and couldn't find his favourite dinosaurs he knew something was up.
He tentatively approached the tray and wasn't quite sure what to do because some of his favourite dinosaurs were sticky.
He did eventually get his hands dirty and started doing some role play with dinosaurs, this kept Arlo occupied for over an hour in the garden – and then because I had accidentally included some of his favourites we also set up another "washing" activity immediately afterwards.