This blog features gifted products
I've been meaning to write about tooth brushing for a while. Having lots of time to talk about toddler tantrums with other parents it seems that this is often the first and last battle of the day with little ones and as part of an essential hygiene routine it just has to be done so how can we make the experience better?
The truth is that the whole thing starts before the first tooth even makes an appearance. My sister who is a qualified dental nurse gave me the best advice….. the second that babies start showing a need for something to chew on, give them a toothbrush. I found a little one on amazon and incorporated it in to our routine from very early on. So Arlo would sit in the bath and chew a toothbrush from about six months old. He would also watch me brush my teeth every single day morning and night and want to join in.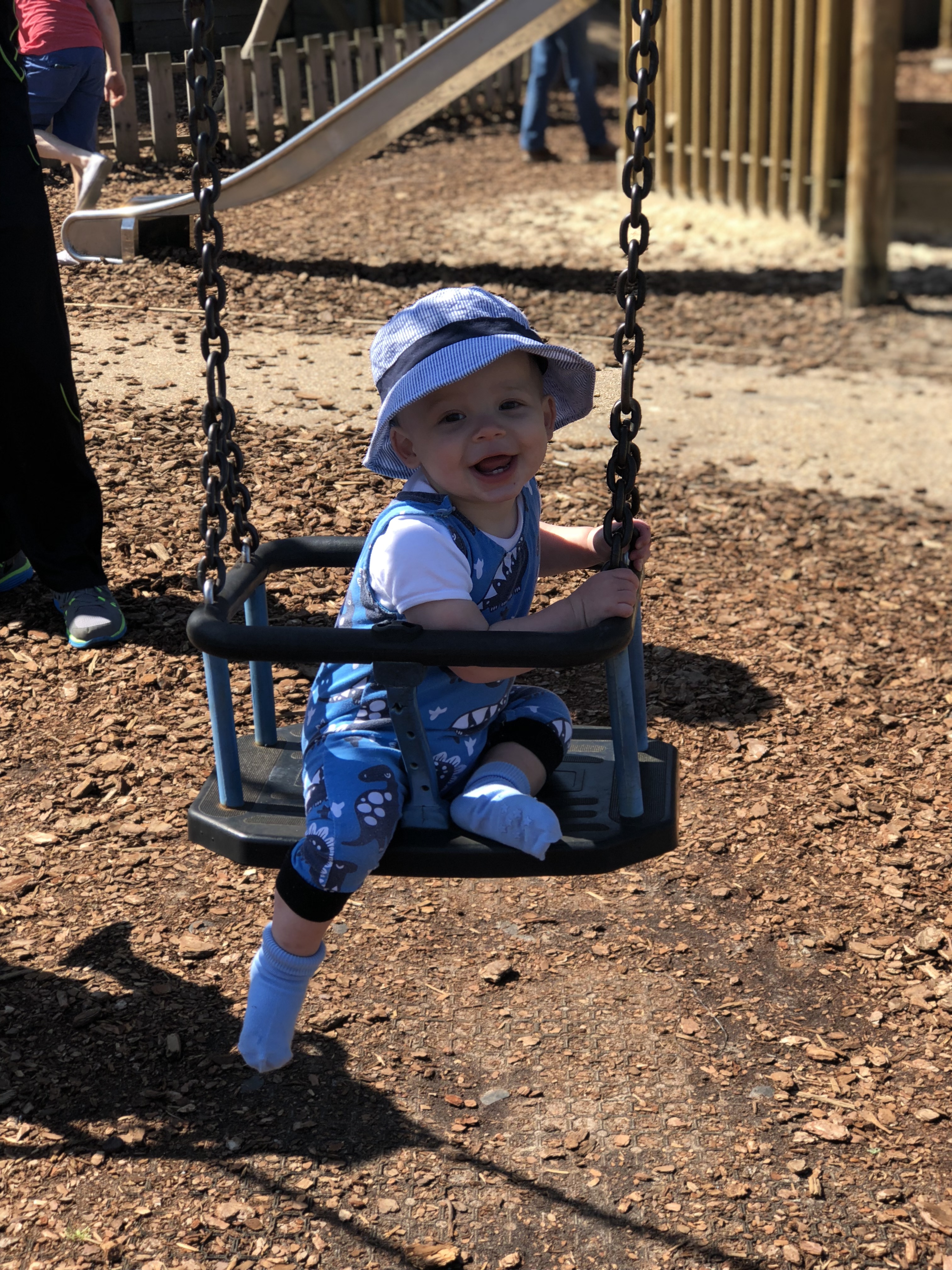 Eventually his two first teeth made an appearance and we had to start adding in actual toothpaste. This is a big deal to overcome, babies have extremely strong willpower when it comes to new flavours and textures.
So here's my advice…. when you start weaning and get past the introduction of safe foods – start incorporating herbs and spices in to your plan – and by this I don't mean give babies super hot curries! A simple addition such as cinnamon to porridge is giving babies access to new flavour sensations – work your way through the herbs and spices in your cupboard.
You can also try incorporating herbs in to activities to increase their sensory perception. Simply smelling fresh herbs is a fabulous way to explore with babies – and then adding mint leaves to ice cubes which they then inevitably put to their mouth is good for building their confidence to try new things, and also get used to the cold sensation too.
By the time Arlo turned one he had lots of teeth and a much more colourful diet and so it was really important for me to make sure we were looking after his teeth properly. I learnt back then that it's important to change toothbrushes every three months. To be honest Arlo used to throw things around so much I think we must have got through at least ten toothbrushes by this stage! It started to make me think about how many brushes the household was getting through and we attempted the switch to bamboo toothbrushes back then.
I hadn't been convinced enough by the quality, it was the bristles either being too hard or too soft which out me off and then recently we were offered the chance to try out the truth brush.
For a start they arrived in fully recyclable packaging which is a lovely little touch. The shape of these brushes is unusual too, they're surprisingly comfortable to hold. They're also available in kid and adult sizes so Arlo and I have one each. His bristles are different to mine and there's options to choose which colour and bristle you prefer. He couldn't wait to get his hands in to the packaging with a cute panda!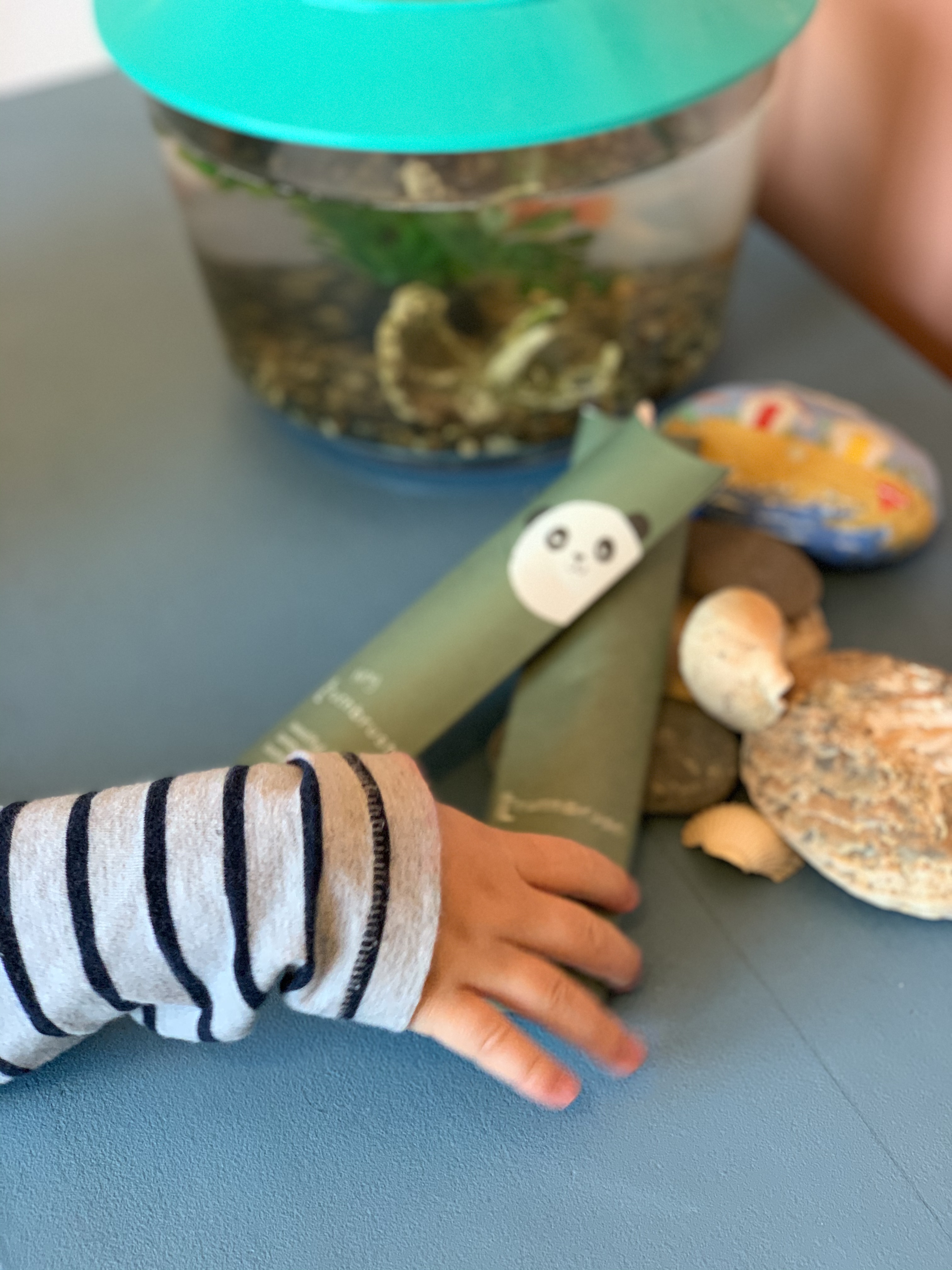 The best thing about these however is that they can be ordered on subscription…. so for £4 every three months you don't need to worry about remembering to replace yours at the right time.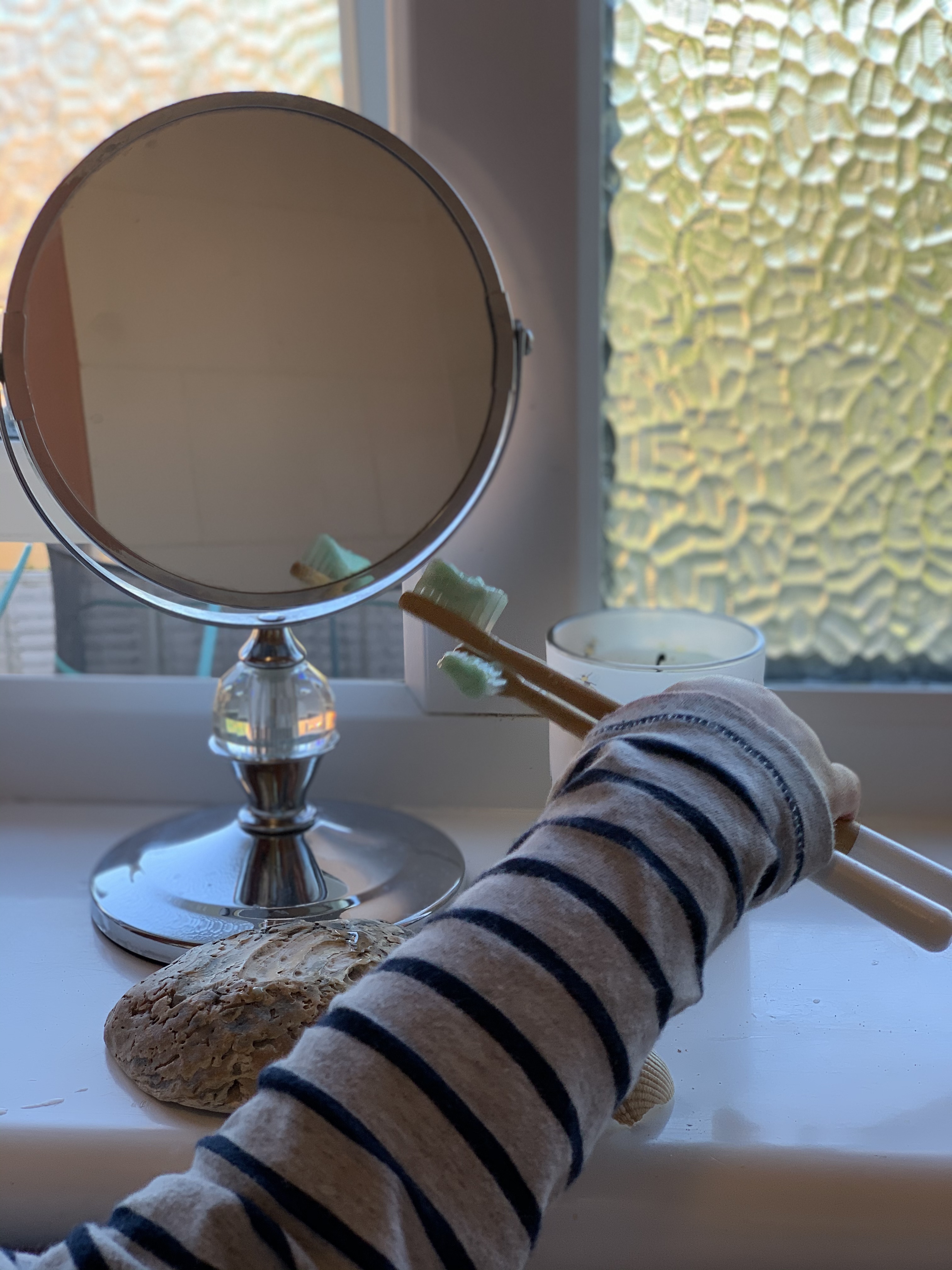 You can order a years supply of Truth Brushes from The Baby Basket now for £22.50