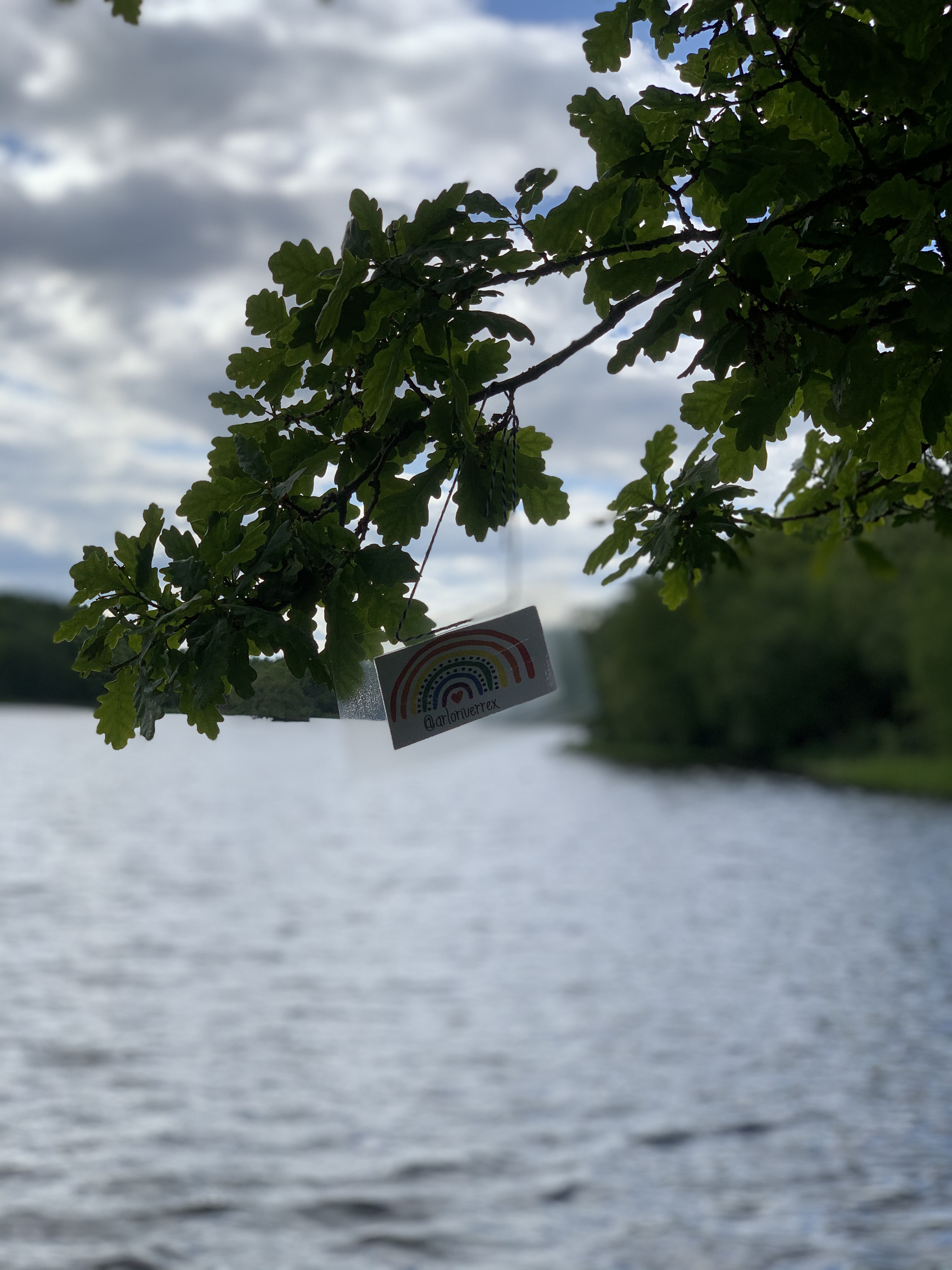 A little project we have been working on recently is to give something back to our local community. I have been using all sorts of inspirational quotes as captions on our Instagram page and I also recently designed a rainbow t shirt for Arlo.
You might have also read some of our scavenger hunt activities which have been going down a treat during lockdown – keeping us very busy.
So here we have our new Rainbow Trail – I have taken some quotes from our favourite films and laminated them with a rainbow. Over the next few weeks we will be hiding these in places we visit on our daily exercise.
We are now allowed to travel further afield for our daily walks and so we will be blogging about our favourite outdoor places to visit now that our amazing adventures can recommence and so if you happen to find a rainbow with our Instagram tag then please do get in touch.
This page will be updated as we hide more rainbows.