The team at Map of Wonders reached out recently and asked if we would like to review one of their maps. Of course we jumped at the chance, we live going on adventures and often end up in a random corner of the U.K. looking forward something fun to make the most of the trip. We have been lucky enough to explore most of the South Coast, from Kent to Dorset and have also ventured in to Wales too, but there's so much we haven't done.
The map arrived swiftly via postal delivery and at first glance it looked like a 'normal' OS map folded up neatly in to a handy travel size. I started getting nostalgic Duke of Edinburgh memories one flooding back but before I could even take a decent picture of the cover my little sidekick came along and decided he wanted to open it out. The map folded out swiftly and I could barely see Arlo behind it.
He started pointing out features on the map with its wonderful coloured illustrations of all sorts of different U.K. based tourist attraction and he was determined to pack up the car and head out to tick something off the bucket list straight away, but I managed to convince him to come inside and do some proper planning.
"I haven't been everywhere yet but it's on my list"
Arlo was quick to point out some of the smallest details, from animals which showed the location of zoos and wildlife parks to the awesome Waterfall. Arlo shouted at the top of his lungs that this was his waterfall… "remember mommy… that's my waterfall… we went there the other day" – in actual fact we were in the Brecon Beacons last June and yes he did manage to walk behind a magnificent waterfall on an early morning trek outdoors.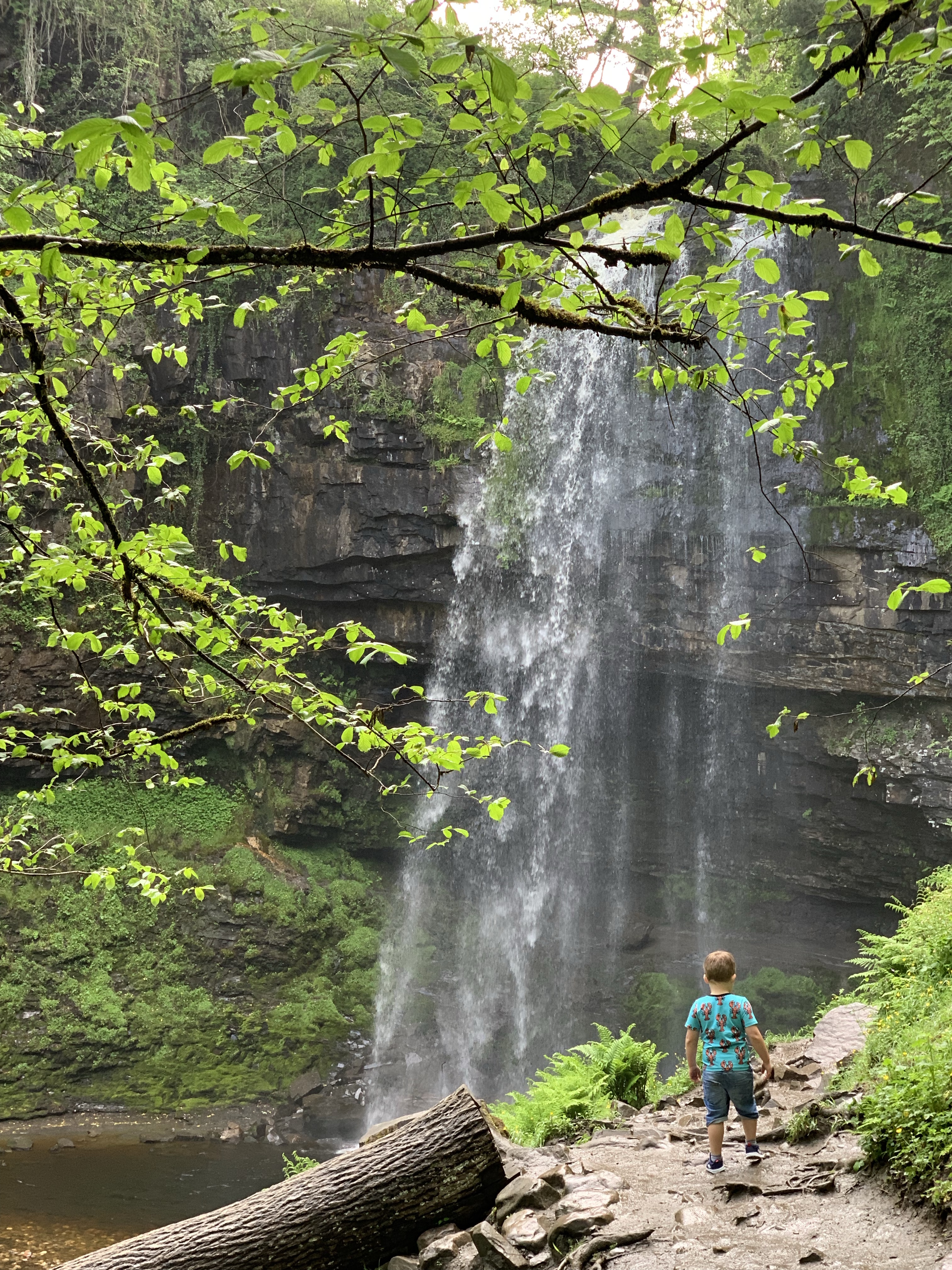 The map is full of features, and there's a useful key to demonstrate the type of attractions available. One thing we will certainly use this for is planning rest stops. We often end up pausing half way between locations to break up long car journeys, and like to venture a little further than a motorway service station. We tend to end up in places we haven't researched as we are so focused on our destination and so this map will come in very handy in helping us find more fabulous adventures.
As always, I tend to catalogue our adventures with my blog and sharing photos on social media. One unique feature I love about the map is that the reverse side can be coloured in. My hope is that we can sit together after each adventure and colour in areas of the map we have visited, and turn this map in to a much treasured family keepsake. There's some must see places to tick off the bucket list and lots of very useful family friendly advice. There's over 1000 activities which will keep us busy!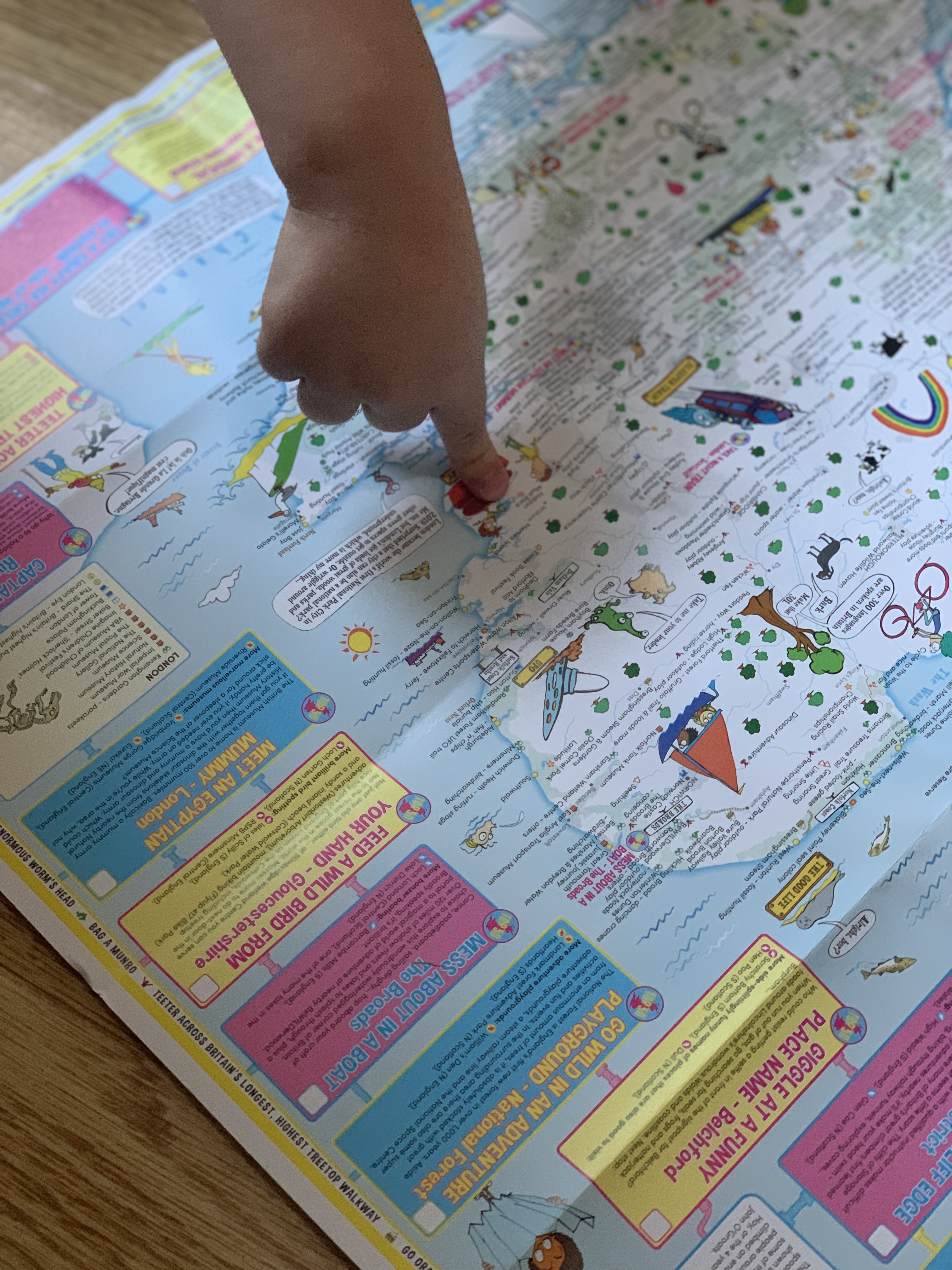 I'm delighted to be able to offer you the opportunity to win your very own Map of Wonders. Just click the link below to enter. As always terms and conditions apply. This competition is free to enter. Closing date is October 31st at Midnight.
Products provided for the purposes of review by Strumpshaw, Tincleton & Giggleswick's Marvellous Maps ~ marvellousmaps.com