Since Arlo came along….. well even before that I haven't really been out much, nights out don't really appeal to me, I'm happier celebrating an early bed time with a cosy night indoors, plus as a new mum I haven't got a stitch to wear!
I don't know how to floss or how to dab, I'm an indie kid at heart – so imagine my delight when after our trip last week to see a theatre production of "We're going on a bear hunt" at The Mac, they came across my blog and invited us along to experience the "indie kids disco."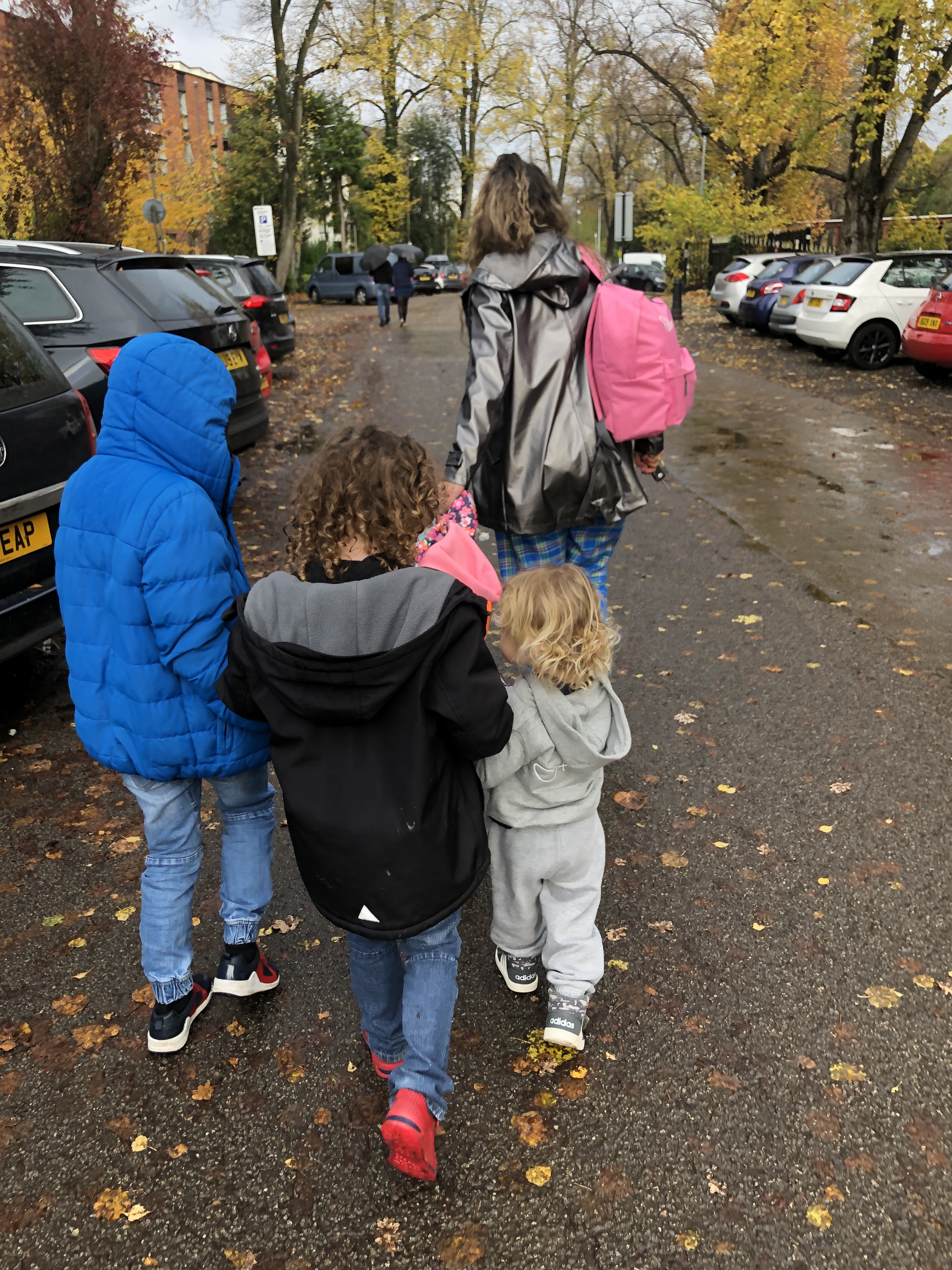 I called my sister and said "what are you doing this Saturday with the babies, would you like to come and meet us maybe?" – The two hour event was taking place mid afternoon and so we all put on our classics for a little dance!
This is quite a novel concept…. I've taken Arlo along to quite a few parties but none with indie music before…… it's usually baby shark and cheesy party tunes on repeat which is a bit boring for all the adults – there's only so many times you can get enthusiastic about the Cha Cha Slide.
So…. what is it? Basically the Indie Kids Disco crew clear one of the event halls / theatres at the MAC and set it up to look like a night club, there's a DJ playing all the indie classics for two whole hours, with lights, smoke and confetti cannons too!
What more could you possibly need when you have a dance floor and an eclectic mix of classics like Pulp, Blur, The Smiths and even David Bowie plus House of Pain to jump around to?
Well….. the cutest thing is they set up a little tuck shop for the kids to look just like a bar with fruit shoots and snacks for the kids which was awesome for the older ones to spend pocket money.
Then there were a load of craft activities – we decorated and made our own guitars, tambourines and pasta shakers with some help from a friendly team of people and even got the opportunity to test out a drum kit too.
The DJ initiated some party games with Sweets and chocolate incentives and my favourite bit of the whole event was getting a much needed break to sit down and sway along to James – re-living my festival days and sharing this music with the kids was such a lovely experience.
I didn't think the kids would appreciate the music quite so much but they seemed to love it, I am going to dig out my first generation iPod and my old "getting ready" playlist to share with Arlo on our car journeys.
Lincoln – (aged 5) said his favourite bit was making his own tambourine. Logan aged 7 enjoyed learning to play a rhythm on the drums the most, Paloma (aged 3) enjoyed dancing along whilst Arlo who is 2 loved tearing around the dance floor and popping the balloons.
If you're a parent from Birmingham who spent their younger years in Snobs, or Ramshackle then you absolutely NEED to take your kids along to this event. It broke my heart when the doors to Snobs closed, but this afternoon I was transported right back there!
Ideally this event is aimed at children over 4 (it is loud and dark) however Arlo and Paloma thoroughly enjoyed themselves once they gained their confidence in this new environment. Keep an eye out on The Mac website for future family friendly event listings and get your tickets online.
Tickets to the Indie kids disco today were £7 – Arlo and I were kindly gifted ours in exchange for this blog post.
As I have mentioned before the Mac/ Cannon Hill Park does charge a small fee for car parking, however this is for four hours so you have time to stroll around the park and use the cafe facilities at the centre too.
Hopefully we'll see you at the next disco!