Noone likes to think about emergencies and unplanned circumstances when you're wrapped up in the joy of a newborn baby. I'm writing this as parents to a four-year-old and thinking about how much my circumstances have changed in that short period of time is crazy. I could never have anticipated a global pandemic, never mind a burglary, three house moves and a complete career change.
Prior to having children I was a go with the flow kind of person, if anything bad ever happened, I was able to manage and adapt as it was only me to think about. I had a decent paying job and if my washing machine blew up I could go and replace it using a credit card and just cancel a night out and a shopping trip to cover the costs.
One time my whole apartment flooded – I was having a new shower installed and the fitter managed to drill through a water pipe and hadn't turned off the mains supply. He stood trying to plug the hole with his finger and by the time I he got hold of me to find out where the mains tap was my apartment was flooded throughout. I think it took a good three weeks to dry out the water damage. I did have insurance to cover the cost of new flooring and redecorating but it all took a while to get assessed and organised. In the meantime I showered at the gym or at work, and tip toed around the apartment when it resembled a building site.
The thought of having no water for even a day now when Arlo is such a magnet for mess fills me with dread. Every time I plan to decorate I make sure he's well out of the way. Everything I do now requires a lot more planning, trying to anticipate the worst so that if anything does go wrong I'm not left in an awkward financial situation. This came in handy a couple of years ago when I was the unfortunate victim of a household burglary, where thieves entered my home and stole belongings, personal possessions as well as helping themselves to my car keys.
The car insurance policy I had in place covered a delivery of a courtesy car the very next day and I also was covered for replacement of car seats which would have been expensive to replace. We also had a locksmith come out and change every external and internal lock at a considerable expense, again covered by insurance. Admittedly I did have to learn the hard way a couple of years ago about "gap" insurance. When a previous car of mine was written off in an accident the insurance payed out the value of the car at the time, which wasn't enough to cover the money I owed in car finance. Luckily I only had a small amount to pay off – but I was left with no money to fund a deposit on a replacement car and had to dip in to my savings. I've never made that mistake again, especially when there is a possibility of getting in an accident and requiring the support of a car accident lawyer if I ever find myself being that unfortunate.
Talking of savings – my rainy day savings depleted very quickly before Arlo even arrived. Nothing prepares you for the amount of stuff a newborn baby needs – my advice to all of those expecting their first child is to not go crazy but of course everyone wants to when it's your first. Making sure you're household insurance covers the value of all of the extra items "just in case" is a great idea – cots, prams and car seats are amongst the most expensive purchases I've ever made. When you're on maternity leave with a very limited income, if anything goes wrong you need to know you can replace it immediately with the right protection and cover on household appliances.
I actually keep a paper file which has all the household appliances and guarantee certificates. From the TV to the kettle and everything else in between. I check the cover and guarantee certificates which comes with large purchases and add a calendar reminder in my phone to alert me a month before they expire. I recently had my boiler serviced within its guarantee time frame, and the technician found a part needed replacing, the cost of which was covered. If I had waited for it to go wrong, and Sod's law it would go wrong the day after the guarantee runs out then I would have had to cover that expense myself.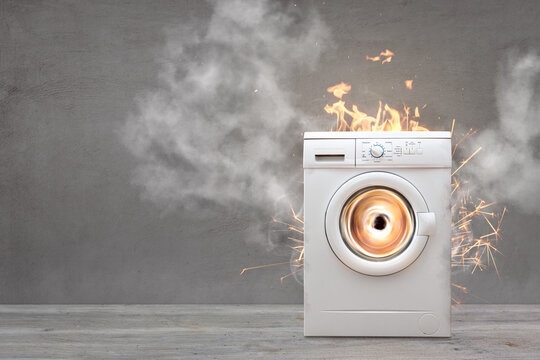 It therefore makes sense to also protect yourself too against any unforeseen circumstances. Getting life insurance policies and changing the beneficiaries of your will to include your children is something which makes complete sense to organise. Not a nice thing to have to talk about in the but a necessary one. Income Protection is also another type of insurance to put in to place – covering your essential outgoing expenses should you be unable to work due to sickness or injury.
of course then there's also personal life insurance to think about. Given the circumstances of the last few years everyone has had it makes sense to think about this. So many friends have lost loved ones rather unexpectedly and been left covering the cost of funerals (which don't come cheap). It's never too late to consider organising something, there's even life insurance for seniors over 80 available. I was motivated myself to book my own life insurance and help sort out the same for others when a family member had a heart attack. Not only did I do this but I also overhauled my lifestyle and diet too.
Prior to having Arlo I worked full time and had all sorts of employee benefits and insurance policy covers, but after maternity leave I dropped my hours to part time and then eventually changed my job – just like many parents end up doing. That's a whole new topic to discuss another day, but it's important to recognise that many part time or zero hour contracts which are sadly more likely to be occupied by mothers have sick pay policies which fall short, often paying out less than you anticipate.
I never would have thought that I would find myself making plans for lockdowns, for working from home and for school closures. Is impossible to predict what the future may bring, but you can make plans to be able to get yourself and your family through whatever the future holds.

Click here to read our more blogs…