Hello and welcome to our online media kit.
I'm a Birmingham based blogger, a parent to a whirlwind four year old named Arlo and aunt to another three wildlings and between us we have an optimistic and enthusiastic approach to life.
Every day is an adventure for us, and we like to share everything we get up to in full technicolour. The kids are aged between four to ten and they take putting new toys to the test very seriously and enjoy sharing their reviews. We are huge festival fans and love dancing in fields. I'm also very passionate about my hobbies which include anything food and craft related – from DIY to knitting and everything in between. I'm a cricut U.K. ambassador and a qualified teacher of food technology too.
If you are interested in a collaboration then please get in touch:
Lavania.oluban@gmail.com
Instagram: The Amazing Adventures of Me
Services include sponsored grid posts and carousels, stories, videos, reels and IGTV. We have worked with a variety of brands and created content for this platform for three years. Our feed is brightly coloured, our content is posted with minimal editing (unless for creative projects) and our organic family lifestyle content with the occasional sponsored post works well with our engaged audience.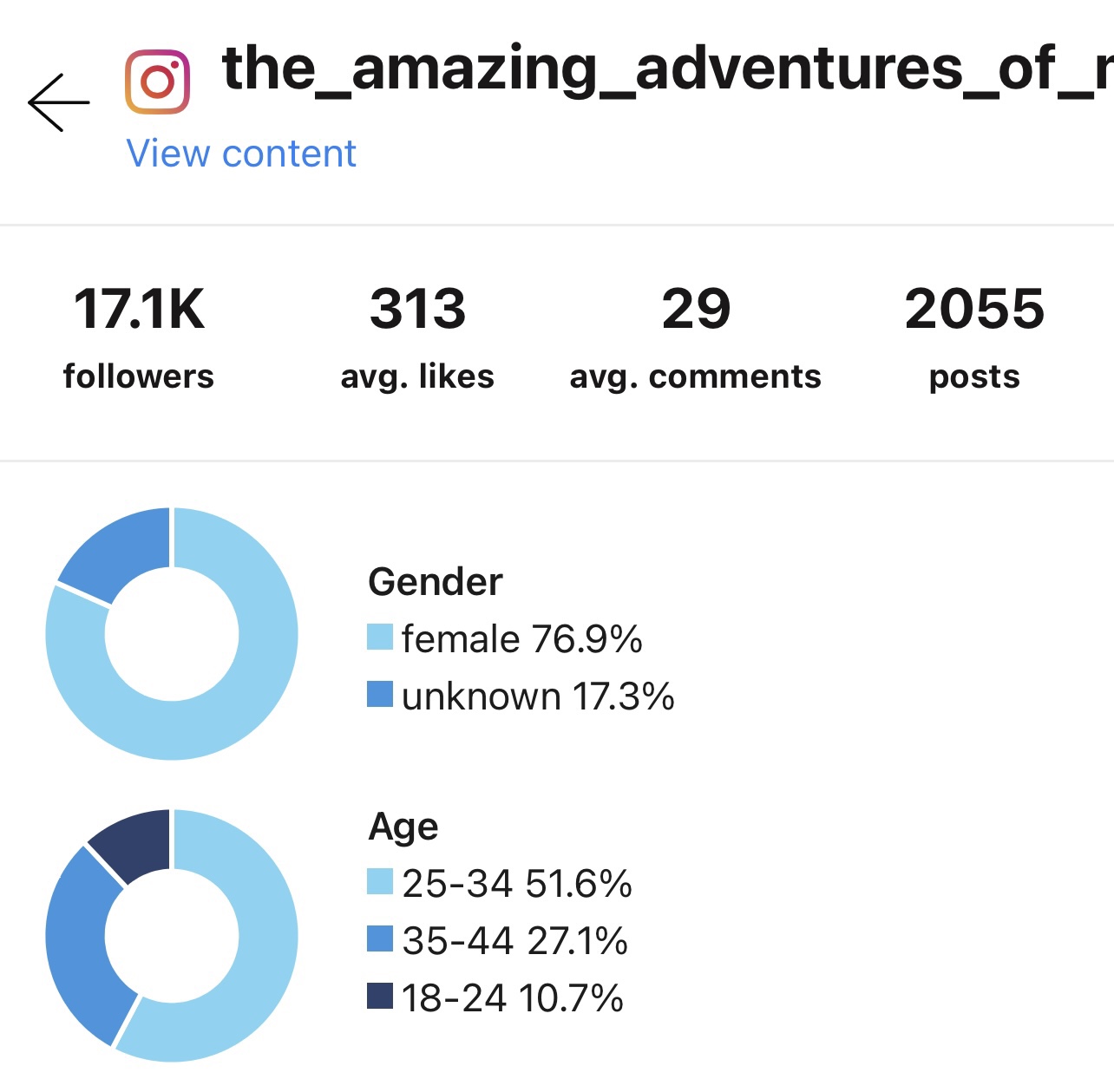 Stats
17000 followers
64% + U.K. based
80% + age 25-44
92%+ female
100,000 monthly reach
19,800 content interactions
6.6% growth *from Zine
8% sponsored content
Facebook: The Amazing Adventures of Me
We cross post content to our social media channels. Food and play related posts perform especially well on this platform, as do reviews of attractions and restaurants – having only started a facebook page a year ago we have a healthy audience of almost 2000 followers. Our approach is to promote sharing of content with information/value which resonates with this audience which has a slightly older demographic and looks for information. We find that post boosts also perform well if looking to grow the reach further on this platform.
Stats:
Monthly Post reach: 60k
Post engagements: 8k
Pinterest: Lavania Oluban
I cross post recipe content and blog post image content – play and craft activities perform best for us on the Pinterest platform as well as our gift guides. Recent pins include stocking filler and a party bag ideas as well as ideas for birthday gifts for specific ages.
Blog: www.arloriverrex.com – DA54
Services on the blog include product reviews and press releases. As a design and technology teacher myself I like to share extended reviews on the benefits of educational resources particularly relating to STEM toys and creative crafts – our 'how to' project tutorials and set up guides for electronic toys drive traffic. I love writing my journal pieces relating to topical issues, especially those which affect women
30 day unique users according to Google analytics are 7000+
1000+ Ranking key words according to MOZ
Page authority – 37
I'm happy to feature competition giveaways on my blog as well as sponsored and collaborative posts, seasonal content, my personal journal and collate guides such "top ten parks to visit" and gift guides.
If you are interested in a collaboration then please reach out via email and I will get back to you
Lavania.oluban@gmail.com