Measuring up
Shopping for school shoes is not much fun at all for busy parents. When Arlo started school in September I was surprised at the prices of school shoes. I was also shocked at just how chaotic al of the shops were. It felt like the measuring process was rushed. The first thing Start-rite shoes did when I agreed to review their shoes was to send out a measuring guide.
The perfect fit
The measuring gauge is available to purchase online and is currently in the Start-rite sale at £6. The gauge measures the length and width of your child's feet to find out their Start-Rite shoe size. The large gauge is suitable for measuring children aged 4+. I was able to measure Arlos feet from the comfort of our own home and then choose our styles from the website.
How to choose a school shoe
Back in August I remember queuing with dozens of stressed parents. Unruly children stressed with the shopping experience. Exasperated sales assistants answering the same questions repeatedly. We were left scrambling through shoes strewn over the shop. Trying to find a matching pair in the right size was like unicorn hunting. There was not much choice available at all, and certainly no leather alternatives. I had been duped in to believing that a strong leather pair was a necessity.

BuYing school shOes online

Start-rite has multiple styles on the website. I was able to filter by size, stock availability and other features to see what was available. I was pleasantly surprised to find six different options under 'vegan'. There was something suitable for all four children and I felt confident browsing the features with my accurate sizes available to hand. The shoes arrived at my door within two days of ordering.
Vegan LeatHer school shoes
Not only look good, but are soft, lightweight and breathable – perfect whether you're a vegan or simply want an alternative choice to leather. Vegan shoes are stylish, built for quality and designed to provide maximum comfort and support for growing feet. Arlo had only had his first pair of leather shoes for half the school year and they were beginning to disintegrate. Leather does not always signify quality.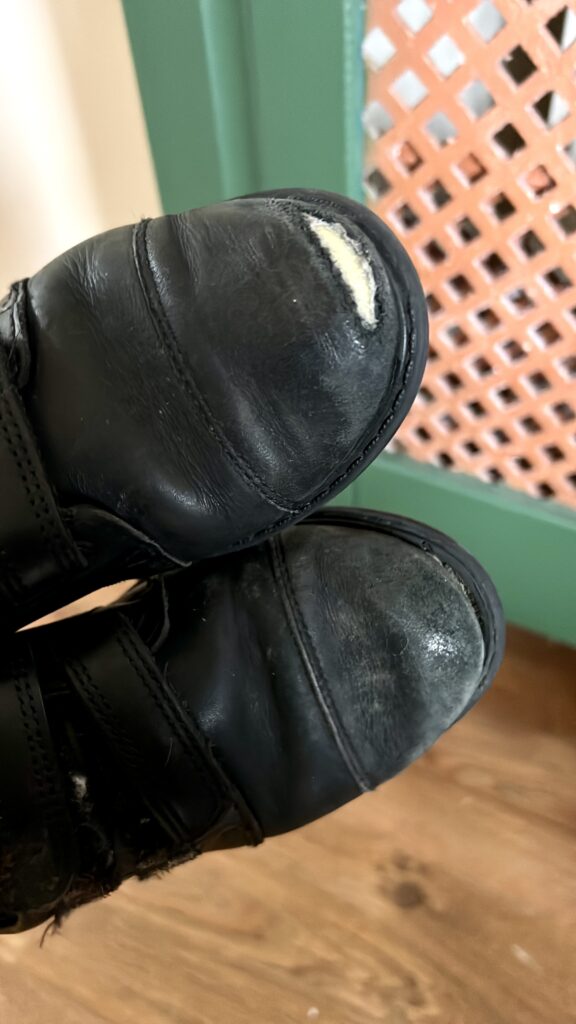 Start-rite ScHool shoes for girls
Paloma had two vegan options to choose from in a new but expanding range. Opting for the single bar style dolly shoe 'Bliss.' With adjustable rip tape fastening these are great for promoting independence with little ones. I noticed they mention ankle padding and sturdiness around the toe and sides which is vital for active children whose feet are still developing so these were an easy choice to make.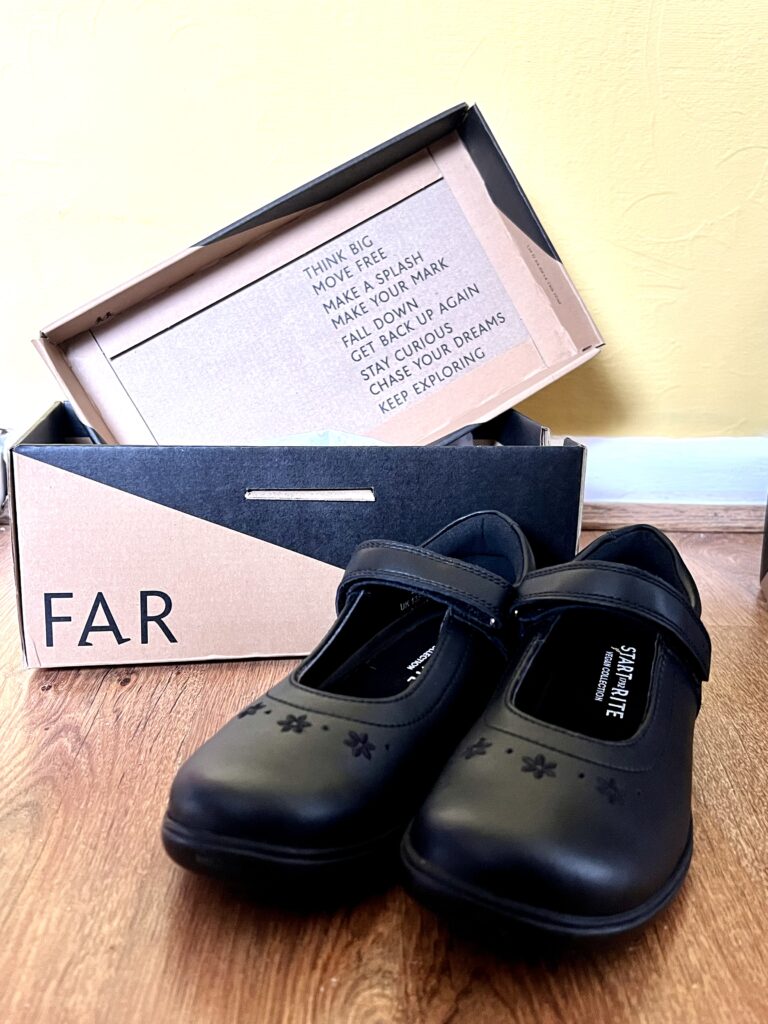 Start-rite school shoes for boys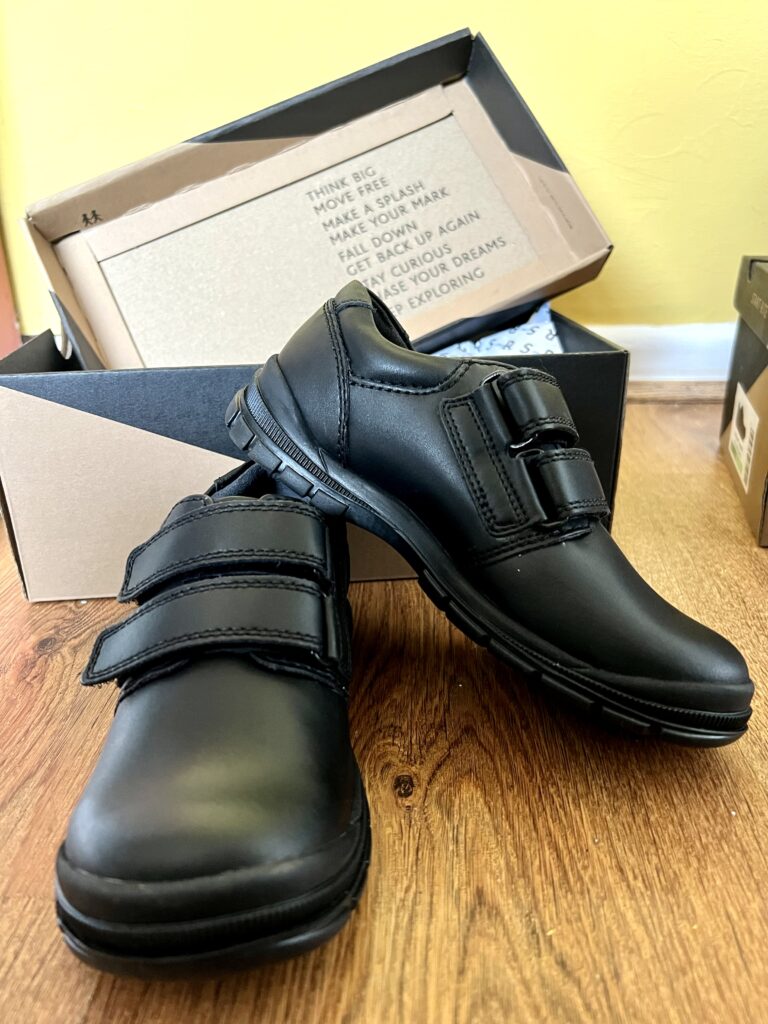 With the boys aged between four and ten we ended up opting for two different styles. The Engineer shoe seemed ideal for both Arlo and Lincoln. A double riptape for ease of action and a durable design for playground action. Arlo was taken with the red colour blocks on the sole.

Older boys vegan school shoes
Logan at aged 10 was looking for something a little smarter. Isaac is available from sizes 2-10 and in F and G widths. The vegan friendly upper is soft, lightweight, durable and water resistant. Breathable lining, removeable footbeds and padded ankles all add to the comfort factor. A vegan choice with no compromise on style.
To thE test
The kids have been at school for a week in their new shoes and so far so good. Arlo likes that his shoes are 'grippy' whilst Logan said his make him feel smart. Paloma meanwhile is a fan of the delicate flower detail on her shoes. I am impressed with the quality. There are no discernible features which would indicate that these shoes are vegan and we will of course be putting their durability to the test and coming back to update you.

I'm delighted to be able to offer one lucky person the chance to win a pair in our giveaway – click here for details.