On our first full day in Cornwall we decided to visit Padstow, a lovely town on the North Coast of Cornwall, about ten miles drive from Newquay.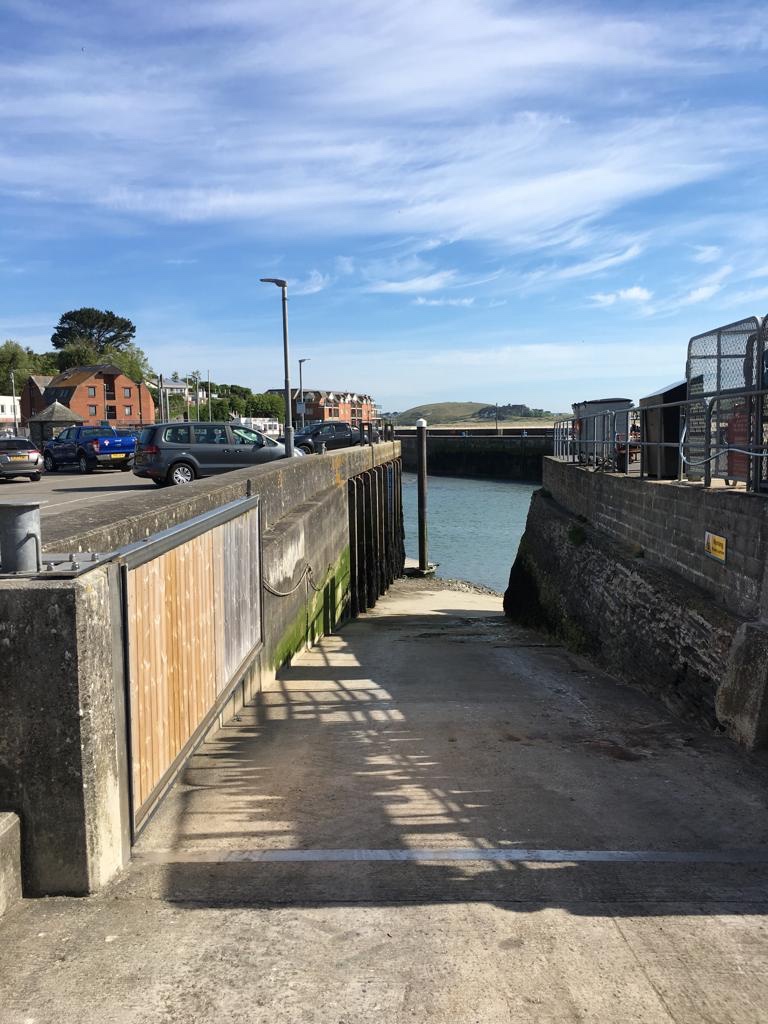 It's a town renowned for it's food and also for it's fishing, and we were delighted to be there early enough to see tradesmen all delivering fresh food to the restaurants, and for bakeries and fish shops to be arranging their window displays.
We had a wander around the shops and it was wonderful to find such an eclectic mixture of stores, from some high end brands, to art studios and everything in-between, this is the place to buy gifts and keepsakes alike.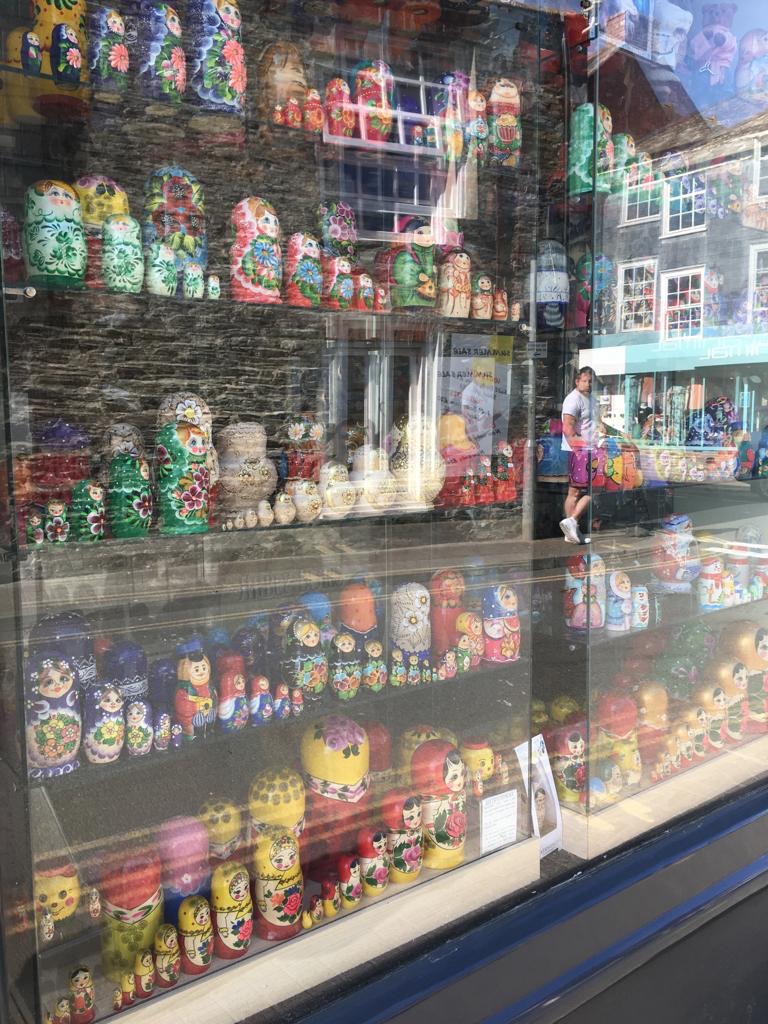 We paused on the harbour front to gawp at some wonderful cakes, before noticing a sign for sea safari trips which caught our eye, so of course we had to book a little excursion. There are several independent businesses around Padstow Harbour with boat hire and trip options for families of all sizes. SeaLife safari's is a business I can happily recommend. We all had a fabulous trip, with our captain taking us on an exhilarating boat ride across to puffin island and making sure to find some seals basking in the Cornish sun. On the way back to the harbour he also pointed out some of the best Cornish beaches to explore – we would not have found these hidden treasures without this insightful local knowledge.
The harbour itself was pretty quiet when we left on our boat, in the morning but we arrived back to the hustle and bustle of a busy tourist destination just in time for lunch. We ate fish and chips overlooking the boats in the harbour from Padstow fish and chips before heading further along the Cornish  coastline to the beaches to make the most of the glorious sunshine. If you're looking for a different lunch experience then Rick Stein's is also along the harbour front.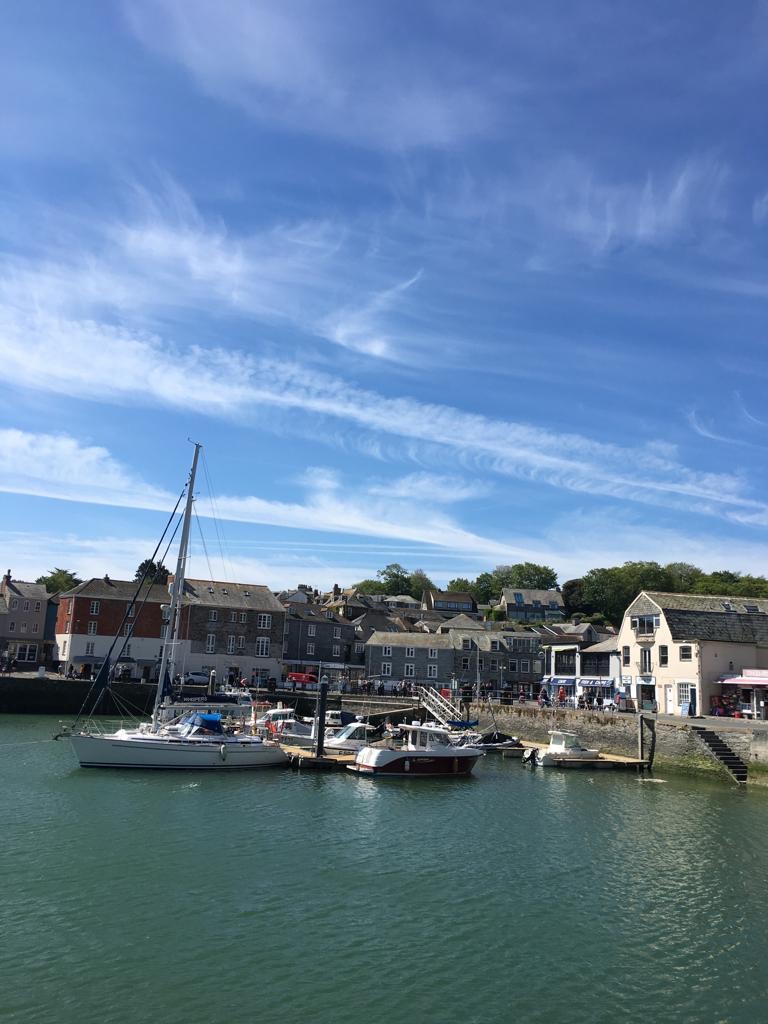 If you're in Cornwall and have the opportunity, it's well worth a day trip to visit this lovely little seaside town, and make sure you take the scenic route to explore the coastline too.