Go big or go home is how the saying goes…. so when I decided to whip up some salt dough for Arlo we had to make the entire solar system.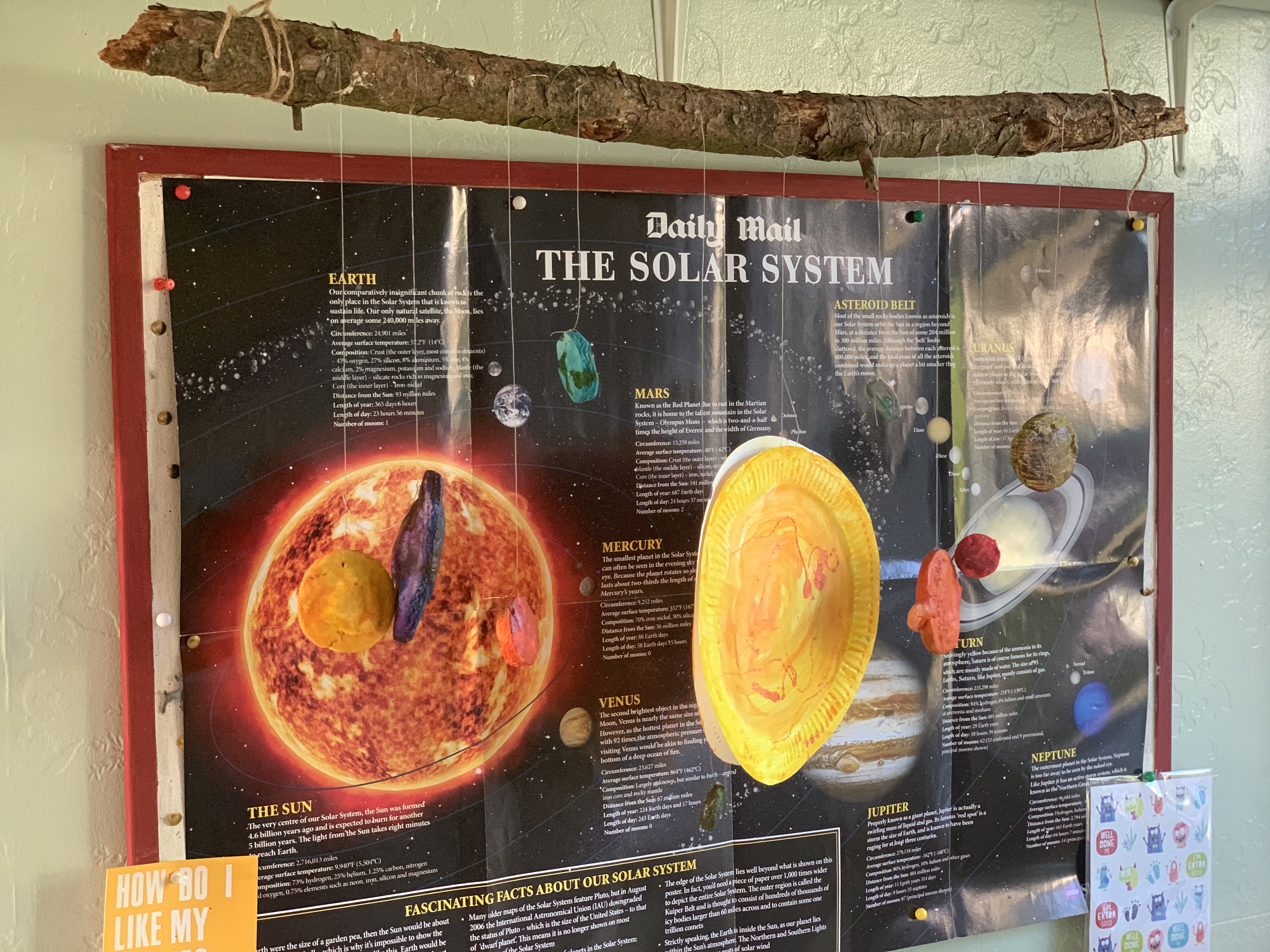 It's not quite as challenging or daunting as you might imagine – all the pieces are circular shaped! We love salt dough and to make sure our pieces get to have a decent display time the easiest thing to do is poke holes in them to turn them in to mobiles – choose a theme which suits the cutters you already have!
For the dough you will need:
2 cups plain flour
1 cup salt
1/2 cup of room temp water
A straw
Tissue paper or grease proof paper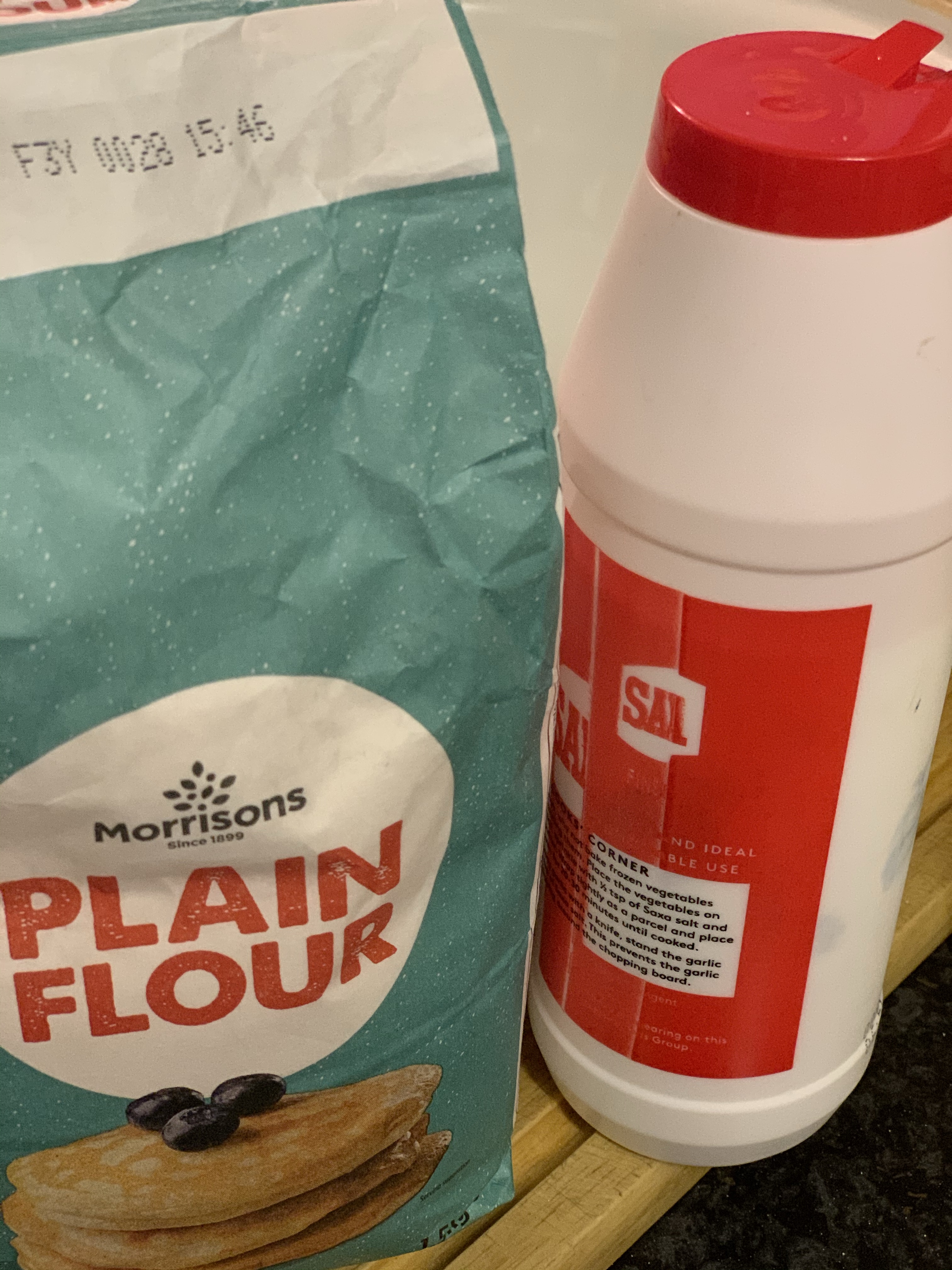 Then to decorate :
Paints
Glitter
Plus various bits of string and ribbon to hang.
So all you do is combine the ingredients in a bowl – this bit is half the fun so you can let the kids join in and get as messy and involved as you like. I made a tik tok video which explains the entire process
Mum tip: once your dough is ready leave it to rest for at least half an hour in the fridge. I don't know why this works but it does.
I chose to microwave our pieces because I'm impatient. If you do this use kitchen roll and switch it out every so often. For a smoother finish if you're making ornaments etc then you will need to bake low and slow, on grease proof paper – for our planets I didn't mind the odd lump and bump. Make sure you poke holes before baking!!
Once they're thoroughly dry they are ready to paint and decorate. I left ours overnight and set Arlo up with all his materials first thing in the morning. He was convinced that we were baking biscuits so was slightly disappointed he couldn't eat them, and this led to us also baking the entire solar system.
We used poster paints, and then PVA glue with glitter, and left everything to dry for quite a while.
You can't be too ambitious with salt dough – it can be quite fickle and delicate as it dries heavy – we made our sun – the biggest thing in our solar system from painted paper plates.
We went out for a walk on our daily exercise and made sure to find a big branch to hang our planets from. I strung the whole thing up using fishing wire which is transparent whilst Arlo napped. My mom pulled out a solar system poster and some fairy lights and we took down all of our Easter crafts from the notice board to start fresh with our new space theme.
I used some garden twine to create a loop which meant the whole thing could be hung from the underneath of our shelving…. the fairy lights were added after this for Arlo's big switch on.