This blog contains a review of an app which I was granted free access to.
Follow this link to get 30 days access free to try it yourself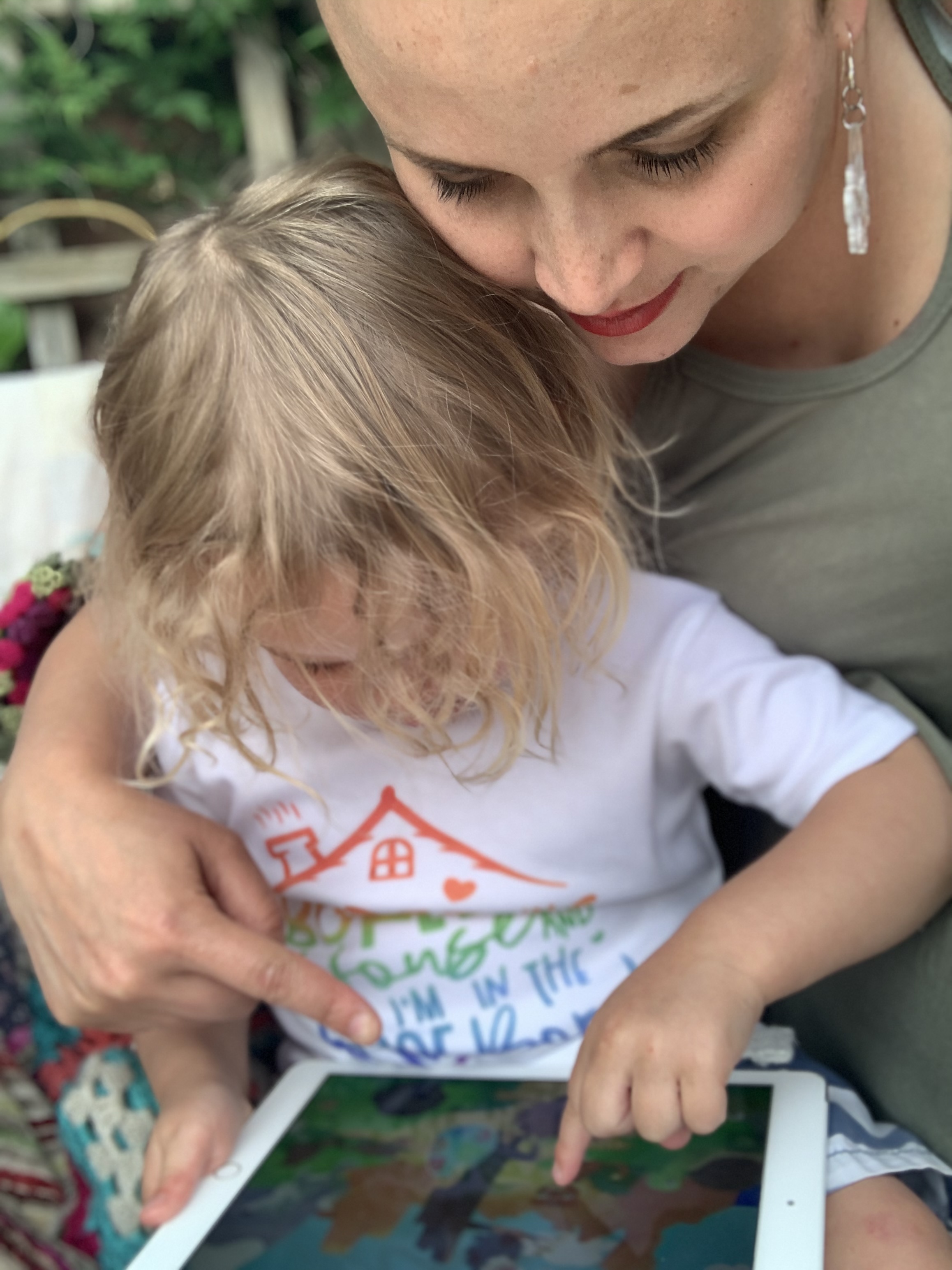 I have begun to introduce Arlo to limited interactive technology during this lockdown as part of our home schooling activities, because let's face it we can't have PVA glue and poster paint out 24/7.
Reading eggs came highly recommended and I have been granted free access to the app for the purposes of this review. I have also been given a link to share to give my followers 30 days free access to try it out for themselves free of charge (click here).
So where do I start….. the sign up process is very simple, just like most apps it requires an email/password which gives you access to a parent dashboard to follow your child's learning journey. Then you get going with a really simple user interface.
Arlo is almost three and so we have explored between the 2-4 and 3-7 age categories, and have really taken our time to get to know different features within the app.
The junior category for the youngest age takes you through to a menu where you can choose to read a book, participate in activities, watch videos or explore the lands.
Each of these options opens a multitude of different options for you – and the sheer amount of resources available is impressive. The videos are extremely child friendly and include educational content. The books feature common toddler friendly themes such as animals and vehicles – and a simple swipe interaction. The sheer number of titles available is worth the subscription fee, plus there books available in multiple languages.
The shining star in this app however is the activities. With fourteen different options to choose from, each focuses on different topics such as matching, sorting, colours and the alphabet , whilst also providing children with the skills they need to interact with technology.
Each activity has a pathway with clear levels, and once you complete an activity your child gets the chance to participate in sensory rewarding tasks and games such as colouring in and balloon popping, and then in turn you earn an egg, which you tap open to reveal a sticker.
The constant audio and visual feedback from the app when your child completes every single action is extremely rewarding and positive for Arlo, and I noticed that when we were going through the alphabet that alliteration was used to correspond to the letter we were working with – Amazing, Brilliant etc. That's a subtle touch but shows the attention to detail within the design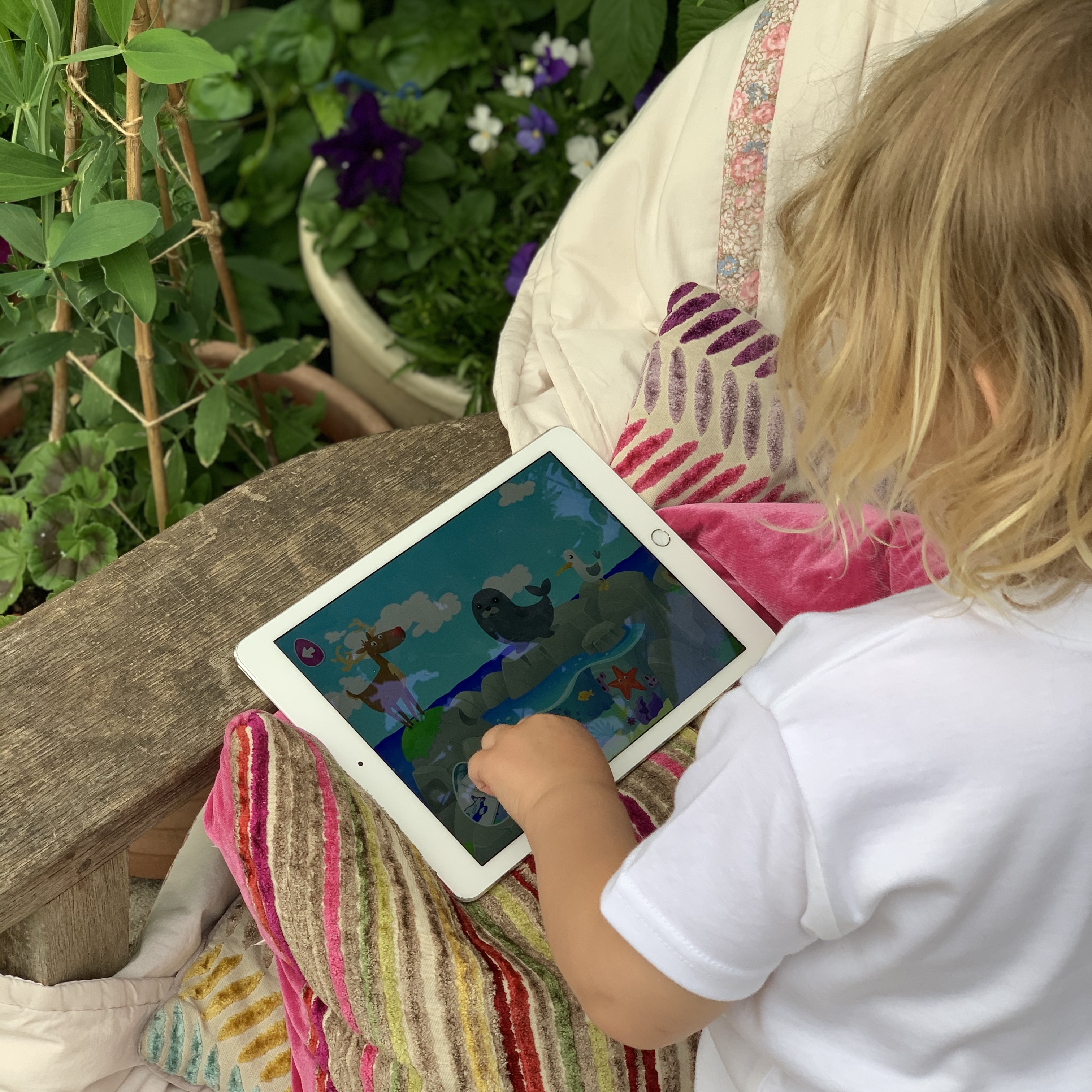 Another thing I like about this app is that words are sounded out using phonics. This is something I do not know much about, but it's the way kids are taught these days and so it's fabulous to have the app teach me so that I can then work on this with Arlo outside of the app – for example sounding out "cuh" "ah" "tuh" when we see a cat.
Once your child completes a task/level this is logged in the parent menu and so you can track progress easily. After enjoying playing with the junior menus we decided to explore the 3-7 menus together.
The first time we accessed this section I noticed the difference in style but the menu layout and pathways idea was very familiar. Arlo instinctively knew where to press and how to interact with the screen to play the more complex games.
The first thing we encountered was a little pop up "quiz" – this is designed to check your child's ability to guide you where might be best to start your journey. Please don't worry this isn't a test and obviously Arlo being not quite three was guided to start at the very beginning.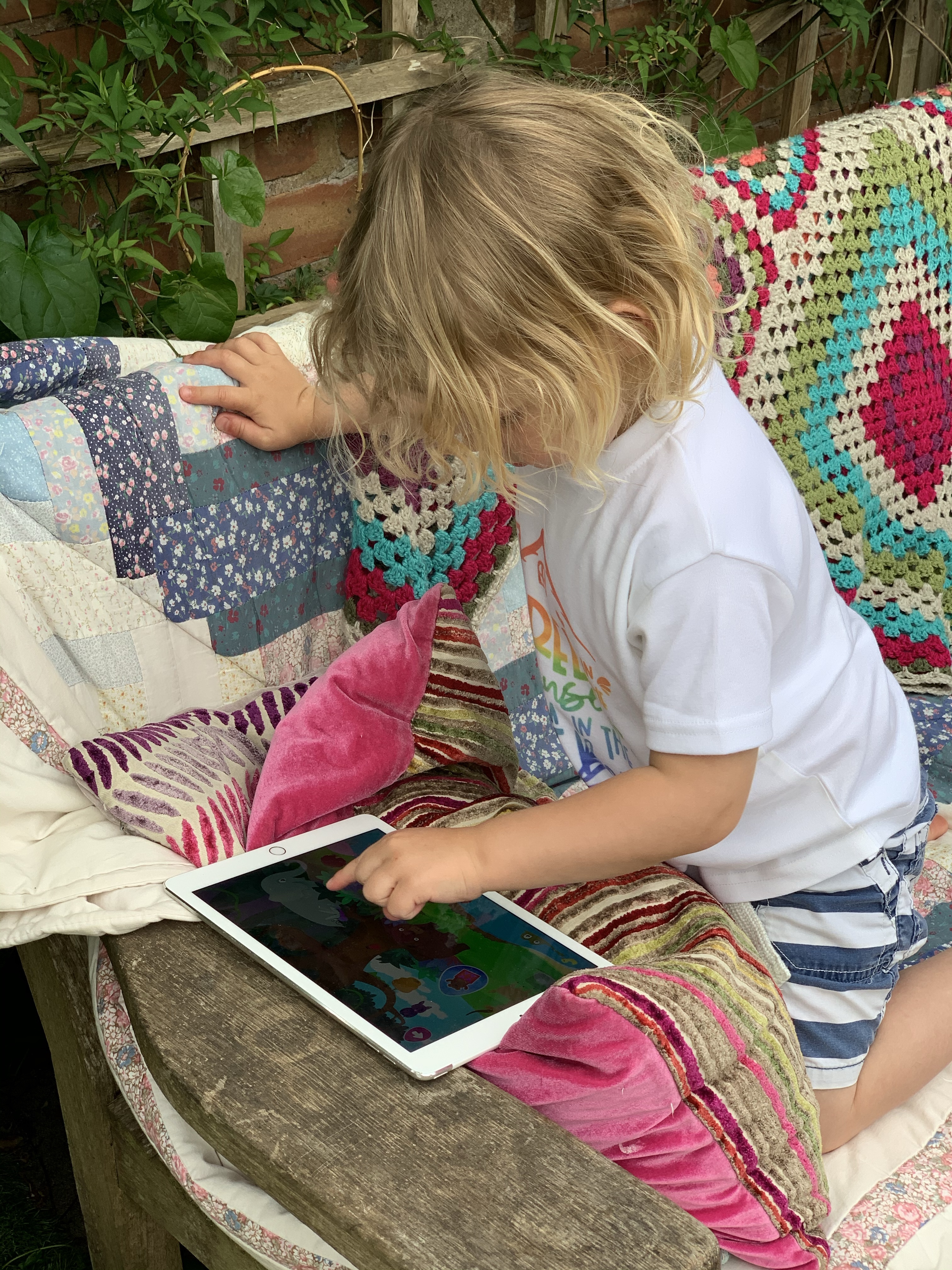 We began with lesson one which was all about the letter m. The same kind of interactions, (swipes and taps) as learned in the junior menus are required but this time the letters of the alphabet take centre stage and here the repetition of the phonics is even more apparent.
We have alphabet magnets on our fridge and a couple of days after using the app Arlo decided to point out the letter m to me on his own accord and this shows to me that through using this app to play he is learning not only about the sound of letters but their visual appearance in a way which is helping his memory recall.
There is a lot more to this app, we have only just scraped the surface with its features, because I limit screen time. For people who also do the same I have to say I really appreciate the menu design – activities are taking us about 5-10 minutes to complete before earning a sticker, and returning you a menu rather than automatically sending you to the next activity. This provides a natural pause for you to end the screen time if you wish.
Follow this link to get 30 days access free to try it yourself