A Sunday afternoon visit to The butterfly Farm in Stratford upon Avon.
Arlo woke up at 6am this Sunday and had me playing and running around after him all morning. As per usual he started singing "old Mac Donald" so I packed him and our supplies in the car, planning to go to our local child's farm but he fell asleep en route.
I decided to continue a couple of junctions up the motorway so that he could get his forty winks and turned off at Stratford thinking we could have a little wander around as it was such a lovely day – and I ended up heading to the sports club for parking.
We had a wander over the bridge to get a bite to eat (I can highly recommend The Cox Yard for lunch) before heading to the butterfly farm.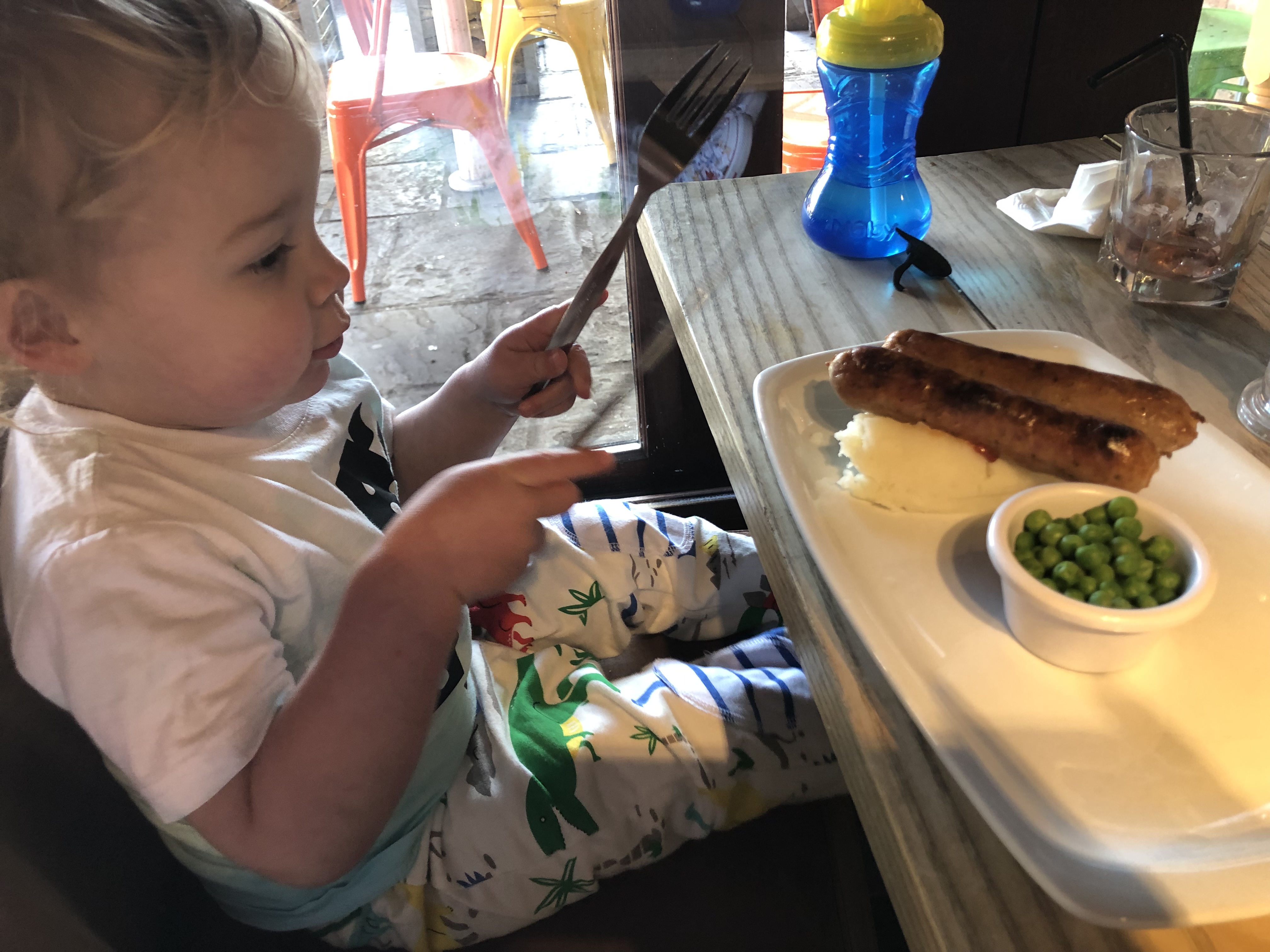 Entry is free for under 3's and adults are £7.25. I decided to ditch the stroller and head through to the flight area on foot. I was quite surprised at Arlo's reaction to all the butterflies -he was very interested but also cautious and unsure a first – he wasn't keen when they landed on him or if they flew too close to his face.
The flight area is like a huge greenhouse full of plants and flowers which the butterflies must love, and every so often there's a feeding table set up so you can get really close up to look at the colours.
We went through into two side rooms to look at the chrysalis collection – Arlo is way too young to understand the life cycle of a butterfly but for older children this could be a fab learning experience. Arlo watched with wonder as one emerged.
As we continued along the pathway, we encountered a waterfall area and a bridge – it 20p to purchase a handful of fish food from a little machine and Arlo stood blocking the pathway for half an hour as he spotted one of the biggest koi carp I'd ever seen. Butterflies kept landing on him and he was blissfully unaware, until this little one must have tickled him. He stood still so patiently without me having to say "gentle" so he's finally learning to respect animals and not touch them.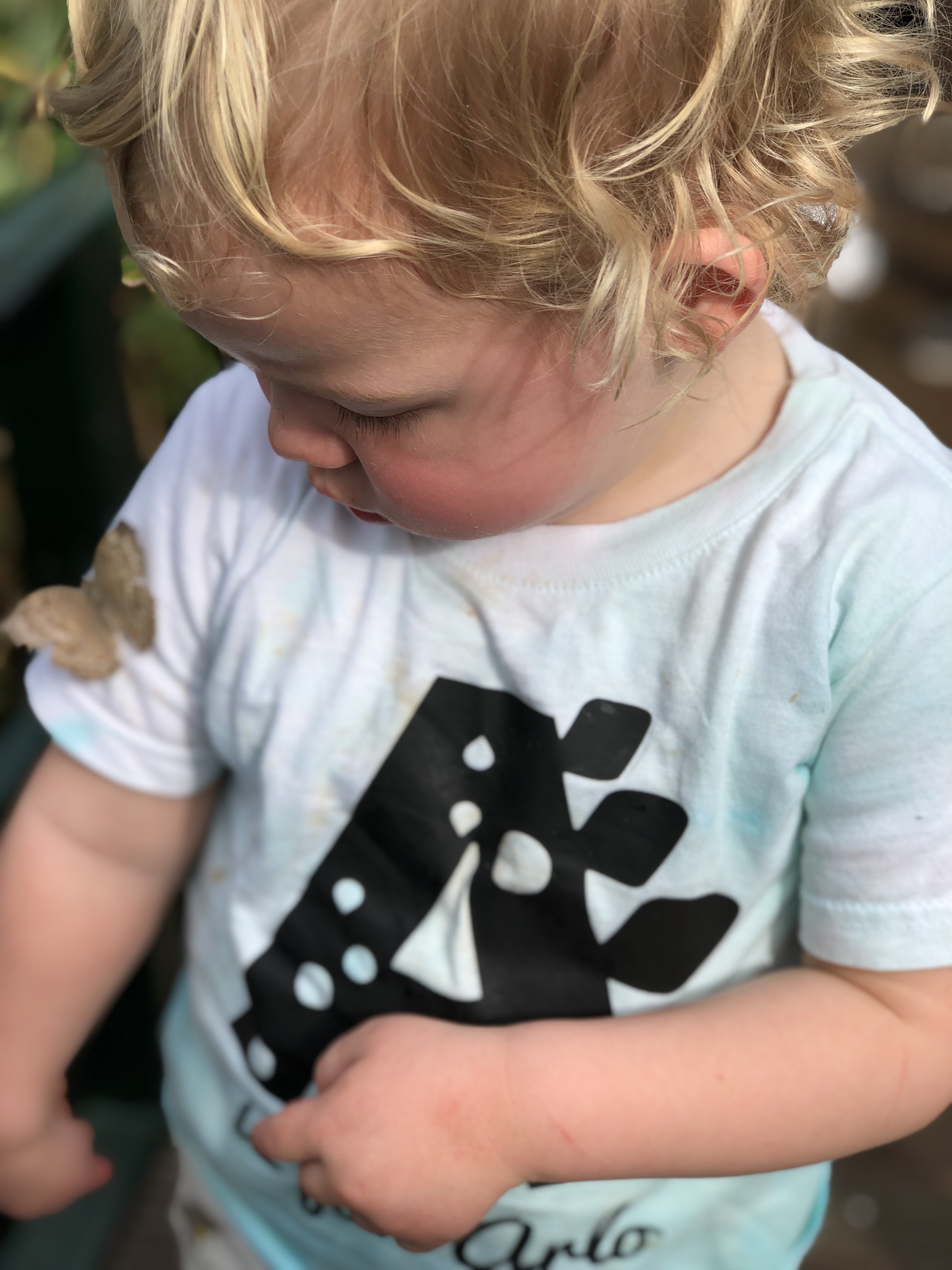 In another side room there were some insects and other creatures to encounter – I won't ruin the surprise if you plan to visit but don't forget to look up! Arlo was fascinated with the fish and snakes and kept running back and forth to the tanks….. and then he spent quite a long time watching a dung beetle do its thing before rushing over to a frog and saying "fwwrog" for the first time.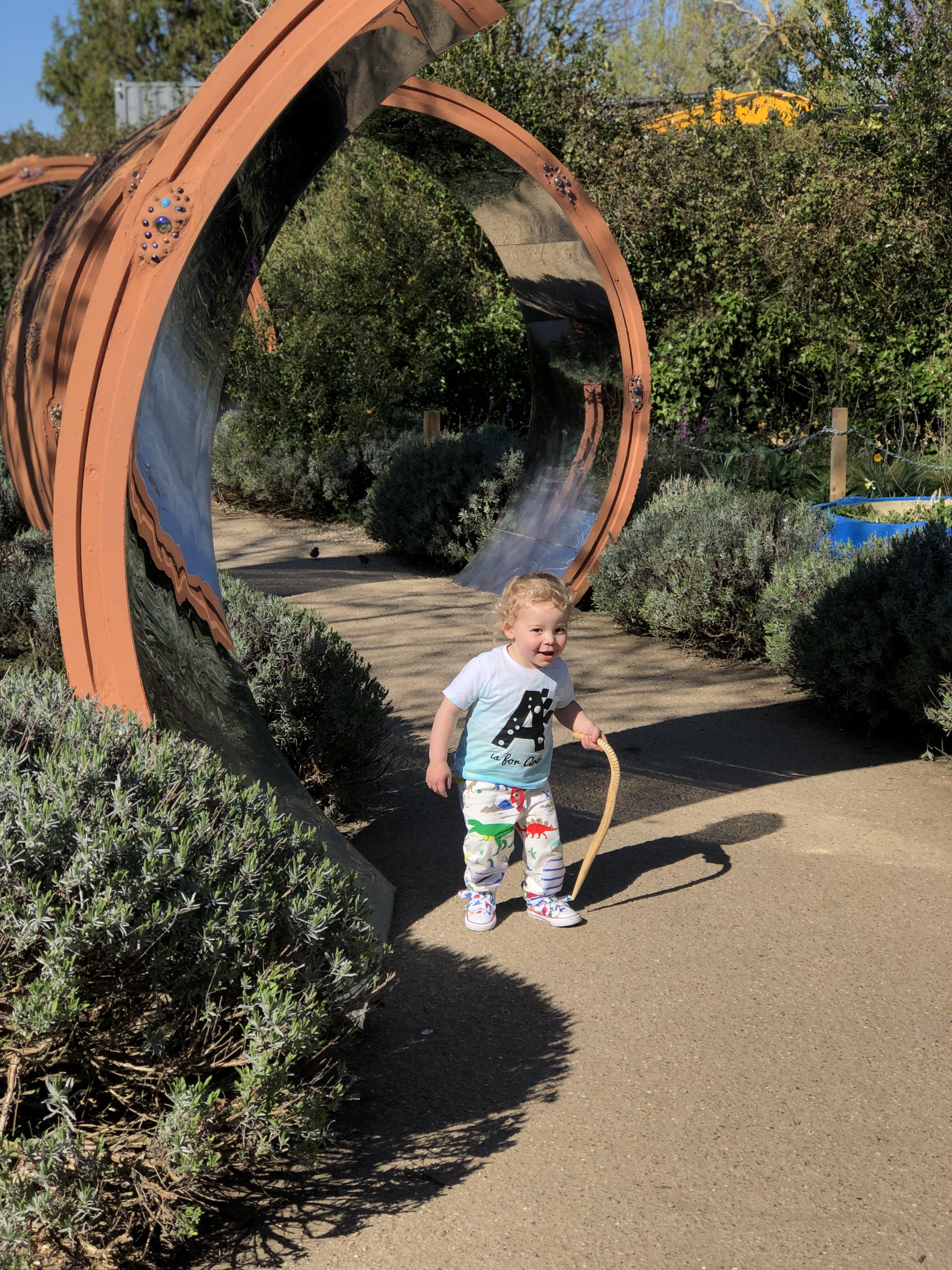 As always you exit via the gift shop, so after a couple of hours we emerged into bright sunshine and Arlo chose a little wooden snake. We sat in the sensory garden outdoors and ate our snacks before bidding our farewell to the butterflies.
If you're visiting the area it's certainly a memorable experience to add to your trip – you wouldn't spend a whole day there, but there is plenty to do in Stratford Upon Avon – you're a couple of minutes walk away from the boating area, you can get an ice cream, feed the ducks and wander down to the markets in Stratford too. I've picked up some leaflets and hope to take Arlo for a theatre experience in the summer.