Another scavenger hunt activity inspired by the success of our recent Mini Beast hunt and chase the rainbow treasure collecting activities.
We used the Twinkl Plants and Flowers Hunt sheet.
I printed this one twice and condensed it down to one page of A4.
This worksheet is fabulous as it has all sorts of really common flowers that you can find on a walk outdoors – especially now that spring is in full bloom.
I laminated one worksheet whole and the second I cut in to small cards before laminating. My intention was that this would give us an indoor matching activity worksheet we can use on rainy days.
I put Arlo an egg box for collecting in his little backpack and he set off on his little mission. He's used to the scavenger hunt style task now and always ready for the challenge – daily exercise is the highlight of our day.
The little cards came in really handy when discussing our small bunch of collected plants – I laid the real flowers down and then we used the small flash cards to match – I hadn't planned this but it's another child led learning and discussion opportunity.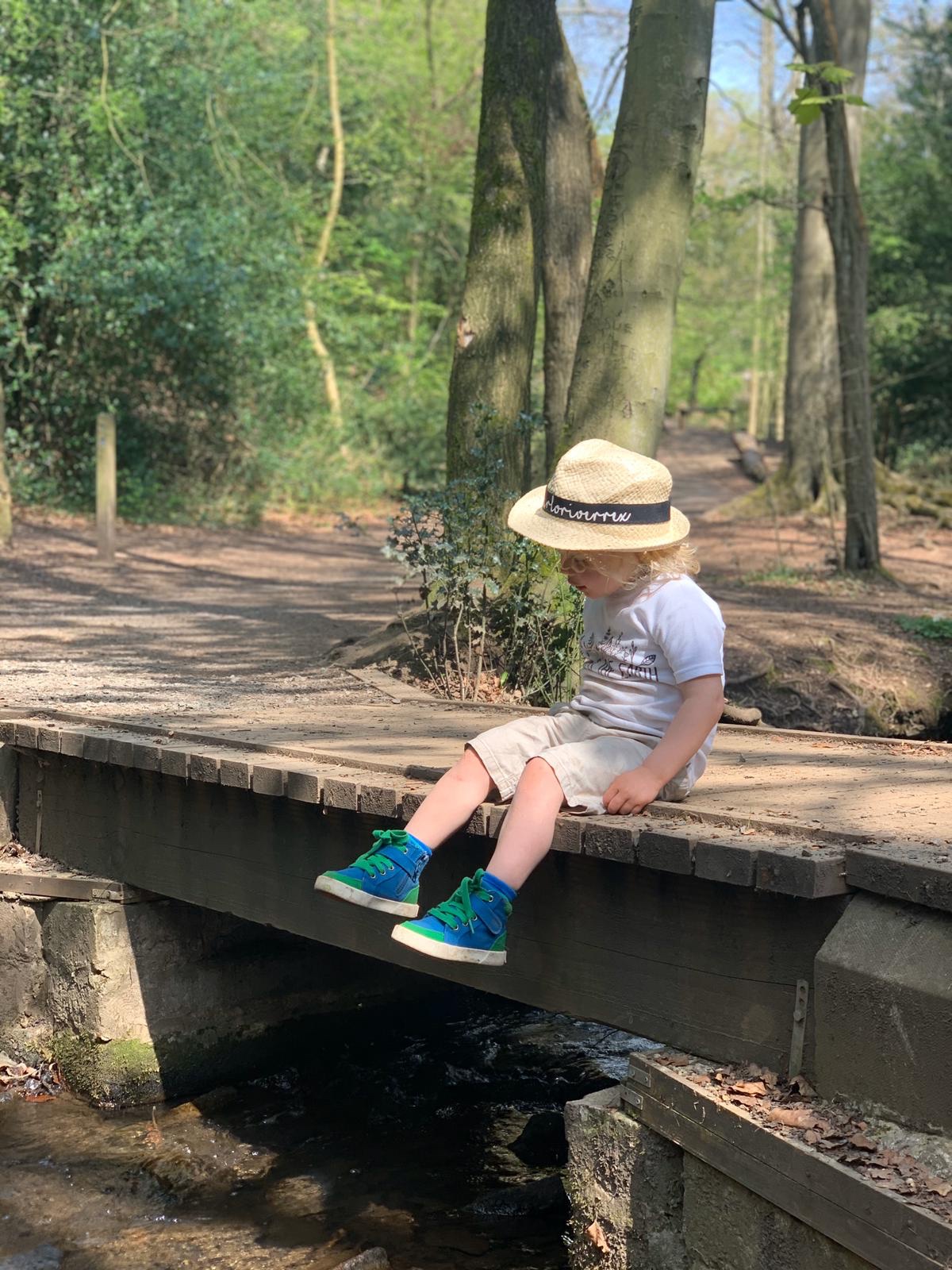 The only draw back with this is that you might not be able to find and tick off all of the flowers on the list which can be tough to explain to little ones. None the less, it's a great activity and works well alongside all of the gardening activities we have been doing at home.