We have been spending a huge amount of time in the garden. Grandad is obsessed with his lawn and has lots of random bits and bobs lying around, and naturally Arlo likes to follow him as he potters around.
To include Arlo we bought a children's gardening set from amazon but this isn't essential.
You will need:
Seeds
Compost
Pots (recycled yoghurt pots are great)
labels
All of these things are available to order online from Wilko and also in most large supermarkets too.
Seed packets come with instructions as to how they need to be planted. And there's a lot of preparation which goes into this which can keep toddlers very busy.
We like to add gravel / stones to the bottom of plant pots and then add compost as it helps with drainage.
Filling up the pots with compost is hard work for little ones and it's great to get hands dirty and scoop/dig etc.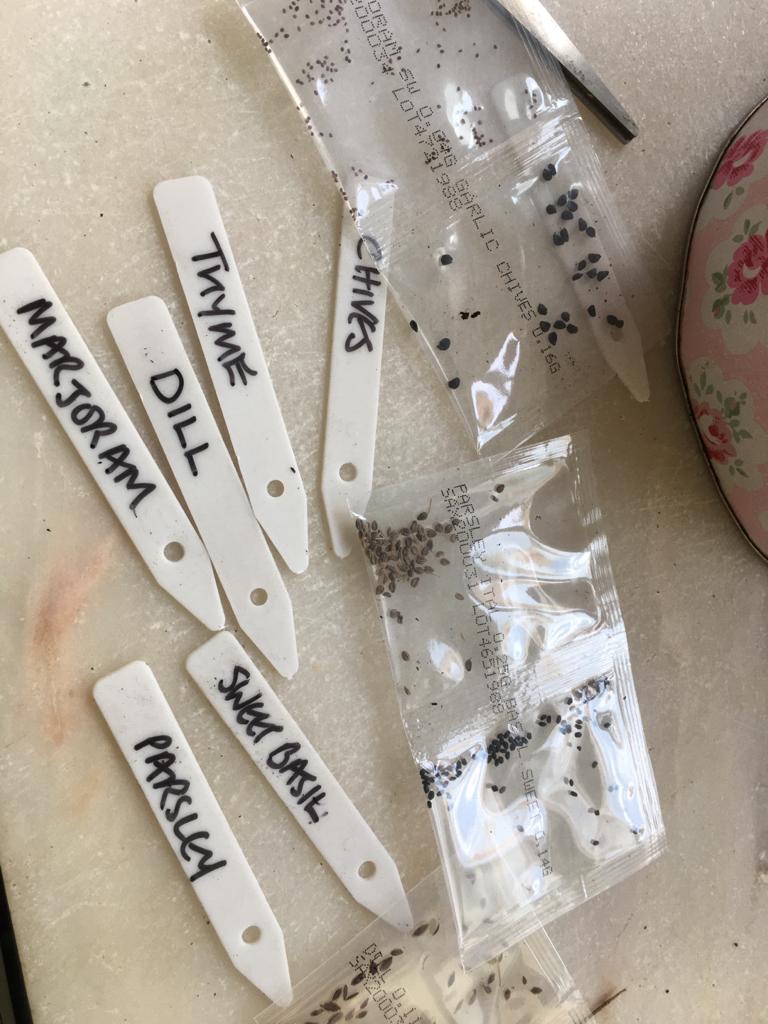 When it comes to planting, it's simple enough to poke a finger or a lollipop stick into the soil, pop a seed in and then cover it back up again.
Of course at two years old Arlo can't yet write, but he wanted to imitate us as we labelled all of the different seed trays and so he was content to sit in the garden on a Sunday afternoon and again dish out orders whilst we all did the dirty work.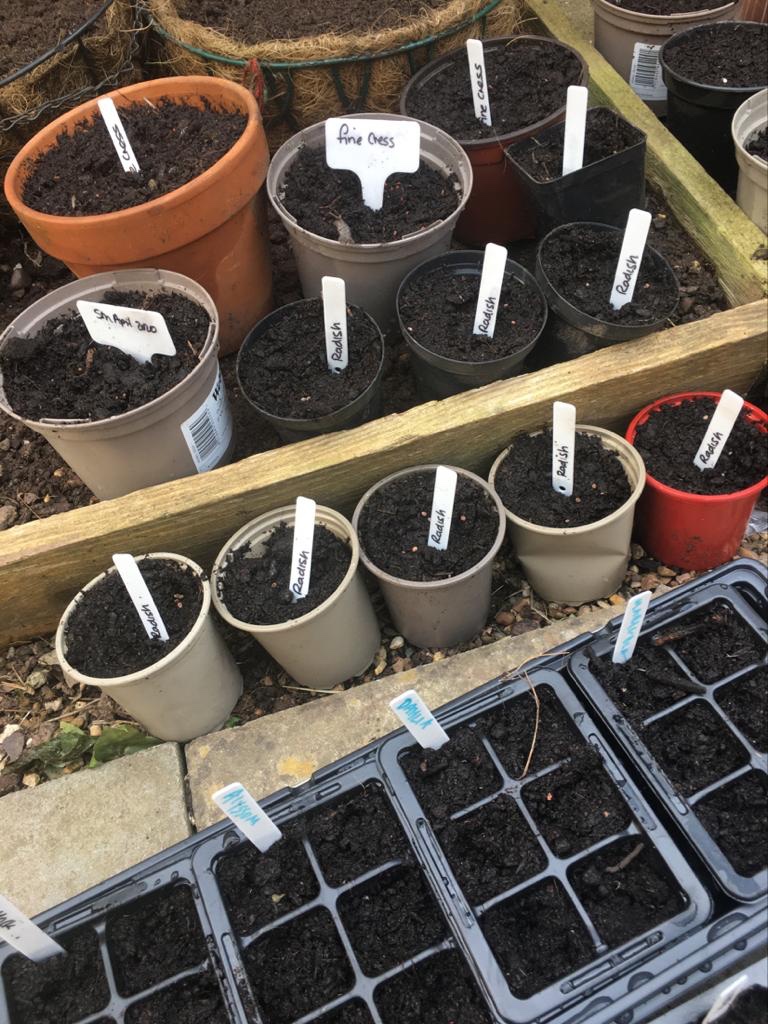 Sometimes activities don't go to plan, but I have found it's good to follow the lead and turn something they are interested in, into an activity rather than take the pens away and cause a tantrum which is no fun for anyone when there's nowhere to escape!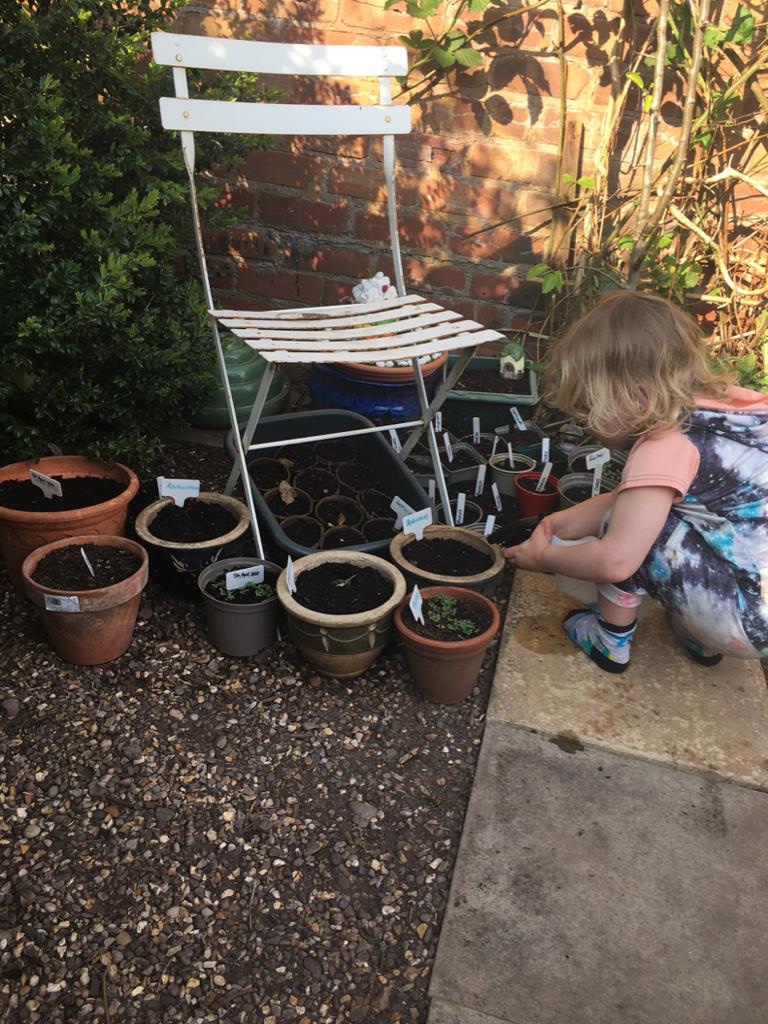 After planting the seeds a couple of weeks ago, Arlo now knows it's his job to take care of them all. It's become part of his routine to water the plants and check up on them all. Which takes him quite a while every day.
Mum Tip – if you have never done this before then start with cress, you get quick results which helps develop interest.