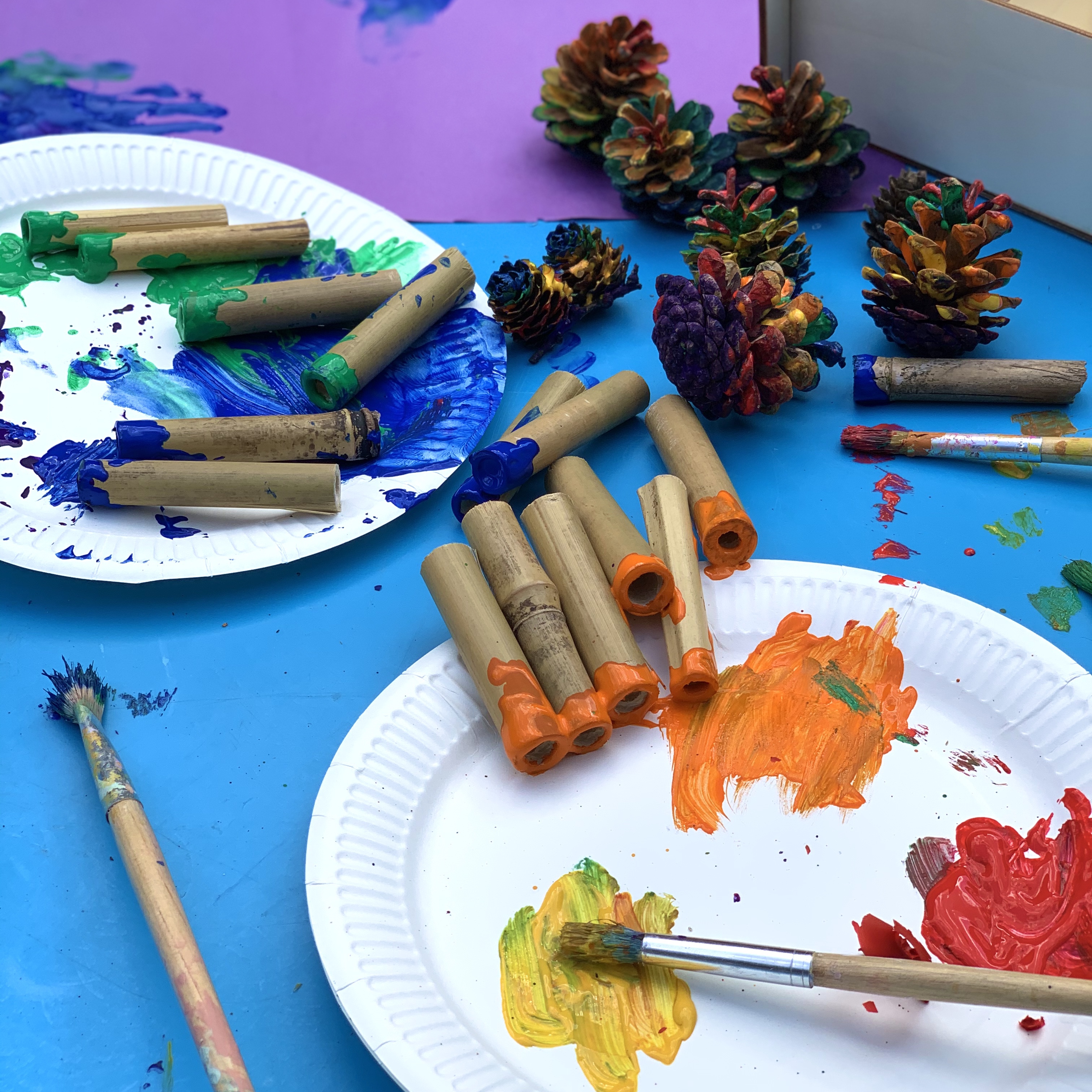 After the success of our previous nature themed tuff tray I decided to set this one up again.
Last time I covered the whole tray in brown paper but we didn't end up using it to full effect, but I'm glad I provided some sheets of craft paper alongside paints squeezed in to paper plates and some bamboo sticks, pine cones and straw.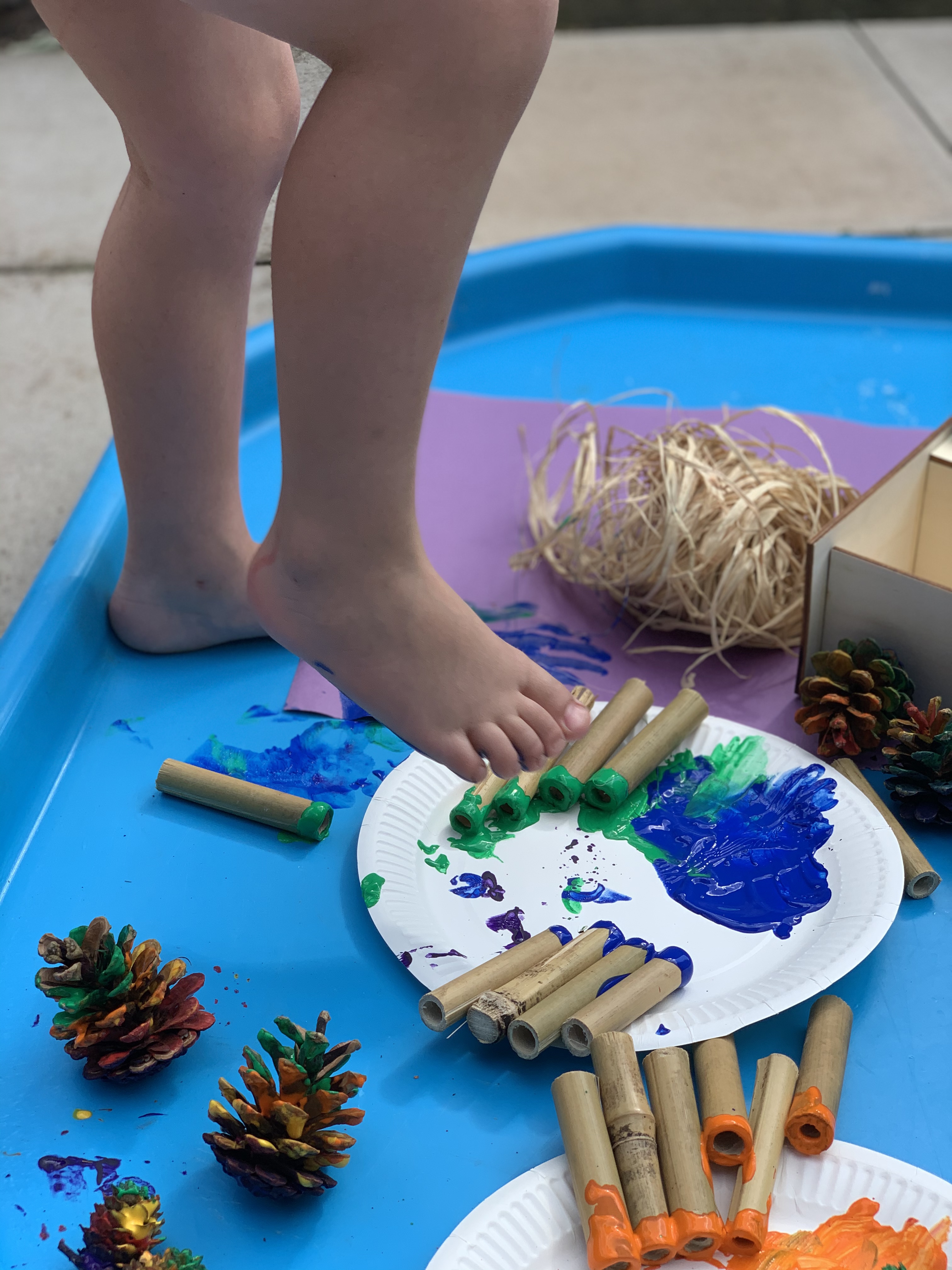 As you can imagine, on a warm and sunny day Arlo didn't take too long to get stuck in – feet first! We sat around this tray exploring all the different materials – using the bamboo straws as stamps on the craft paper actually worked out even better than expected, we have some lovely prints on our craft paper which I have saved for a rainy day.
The paint on the bamboo sticks also became a happy accident and we decided to give our bug hotel the rainbow treatment!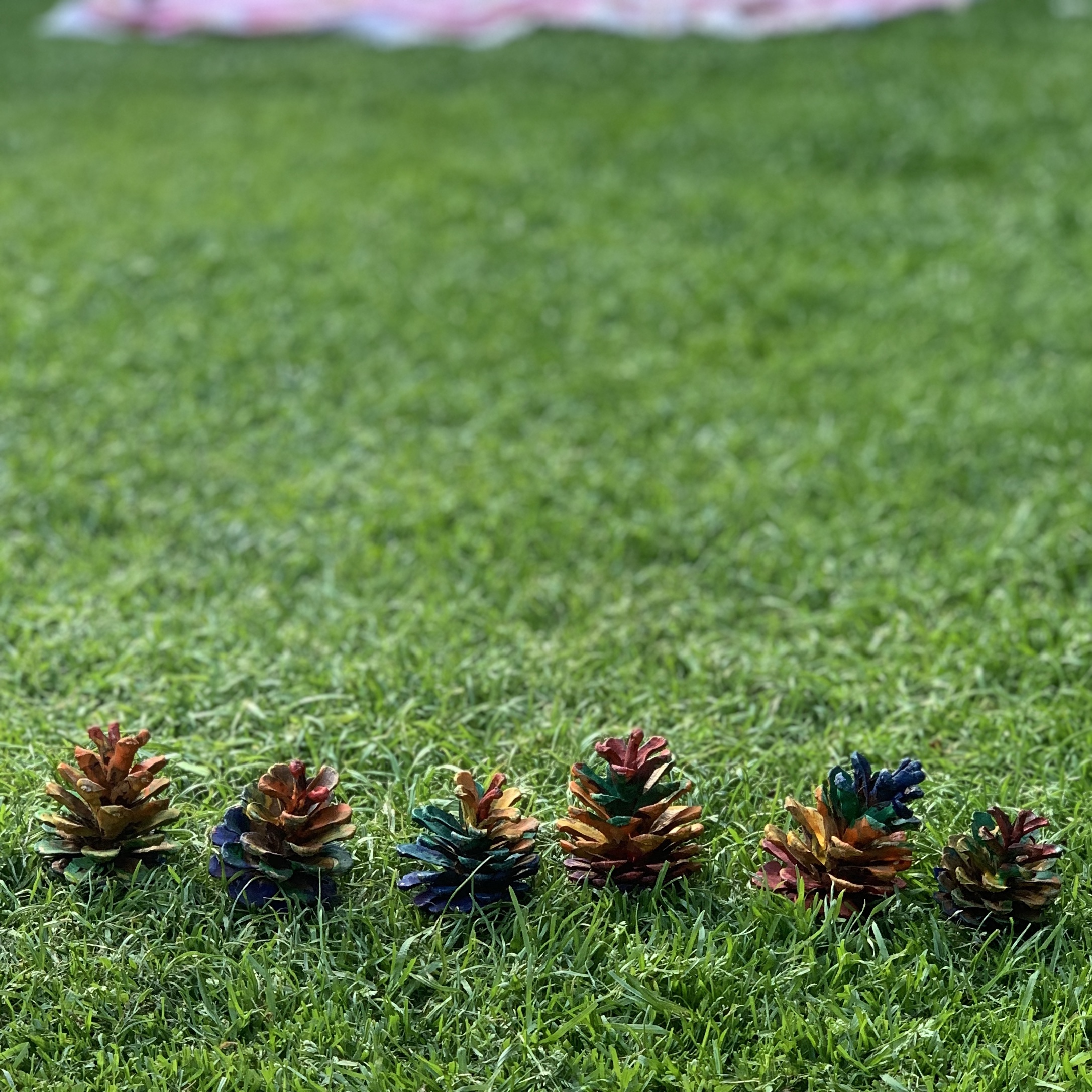 So I set to work painting the cones, we all enjoyed painting in rainbow colours too. This is actually quite a good activity for little ones, Arlo had to concentrate and really work the brush and paint in between the spaces for full coverage.
Check out our finished bug hotel here