On our way to Cornwall before our holidays we always break up the long drive from Birmingham by staying overnight about half way….. on inspection of a google map the first time we planned the journey Longleat Safari didn't seem too much of a diversion and so after a quick search on booking.com to find a hotel we booked our tickets online and set off early on a Sunday morning, arriving at the grounds to the Estate by 10.30am.
Longleat is simply breathtaking, the Estate is extensive and the safari park is just one of the attractions…. you know you've arrived when you spot the magnificent house…. parking is just behind this and lots of people were picnicking right in front of the most glorious statue – we decided to explore the outdoor attractions first to stretch our legs and take advantage of the sunny day, and pulled into the ample car park just behind the house. Don't forget to keep hold of your tickets as you need these at various attractions in and around the grounds to participate.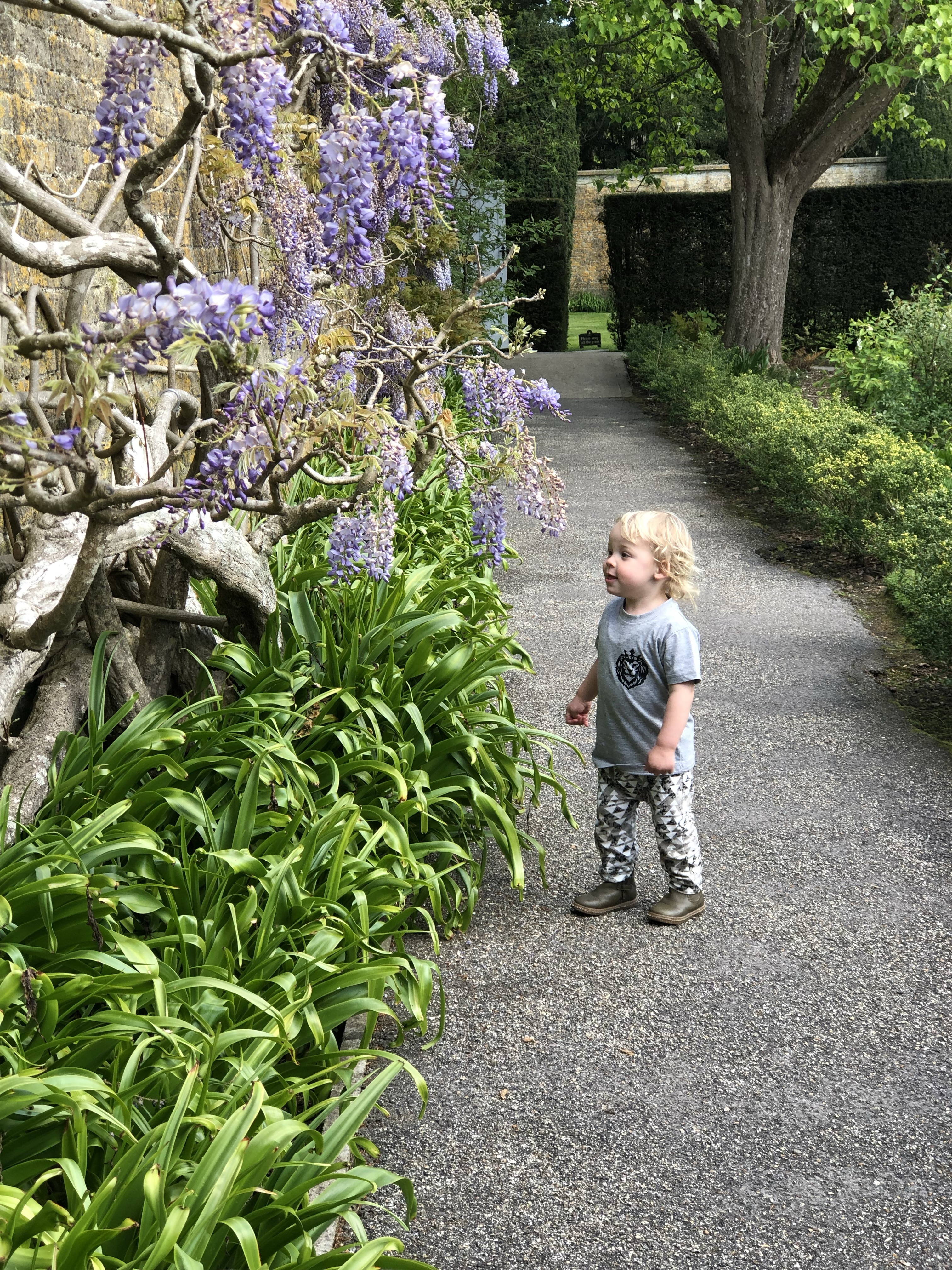 A short walk from the car park we found the main square, from which there are eight different animal zones to explore.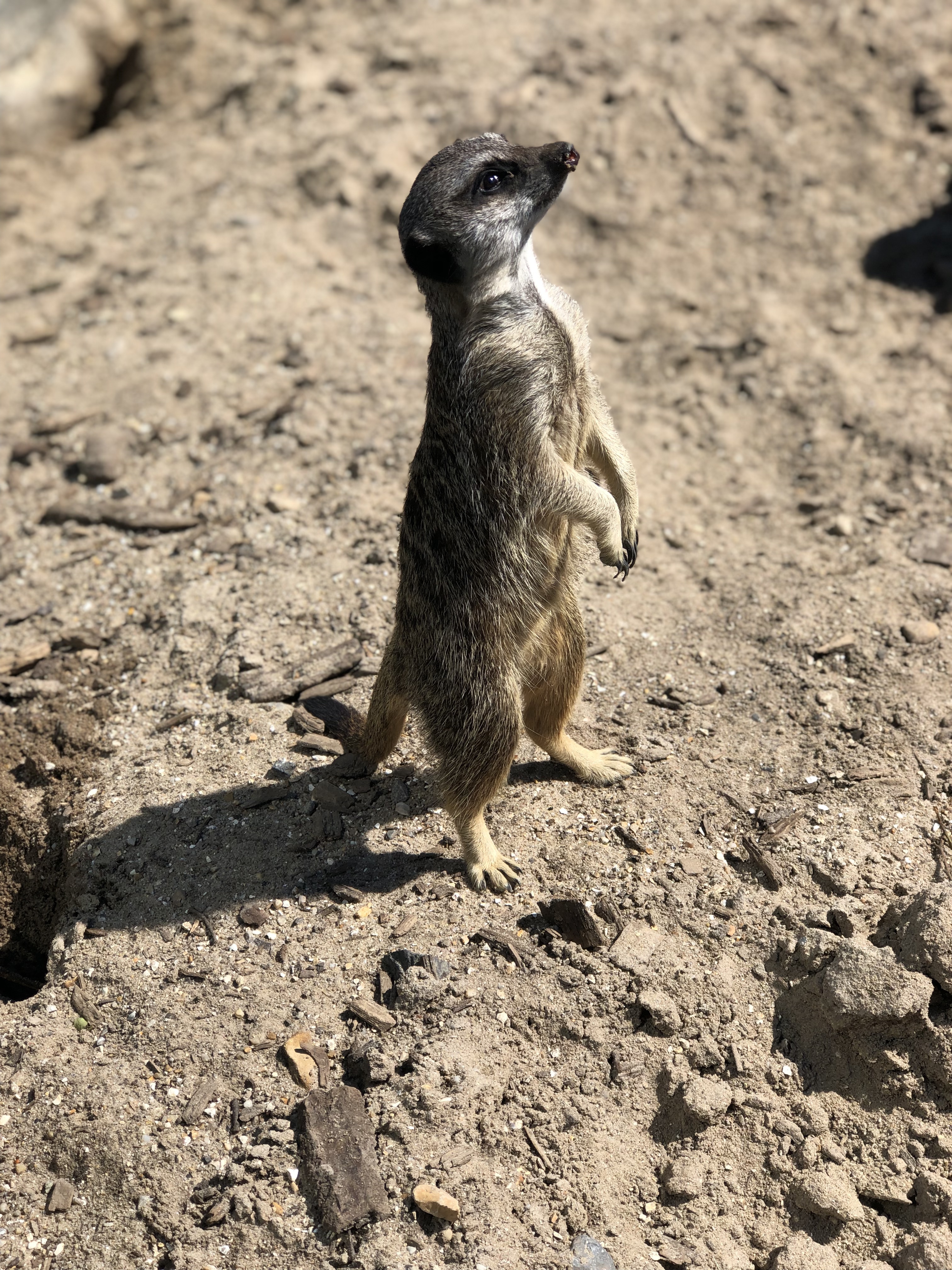 Plentiful food options, gift shops and toilet/changing facilities. Each zone is uniquely designed and extremely well planned to not only provide all of the animals with comfortable enclosures but also to deliver a great guest experience.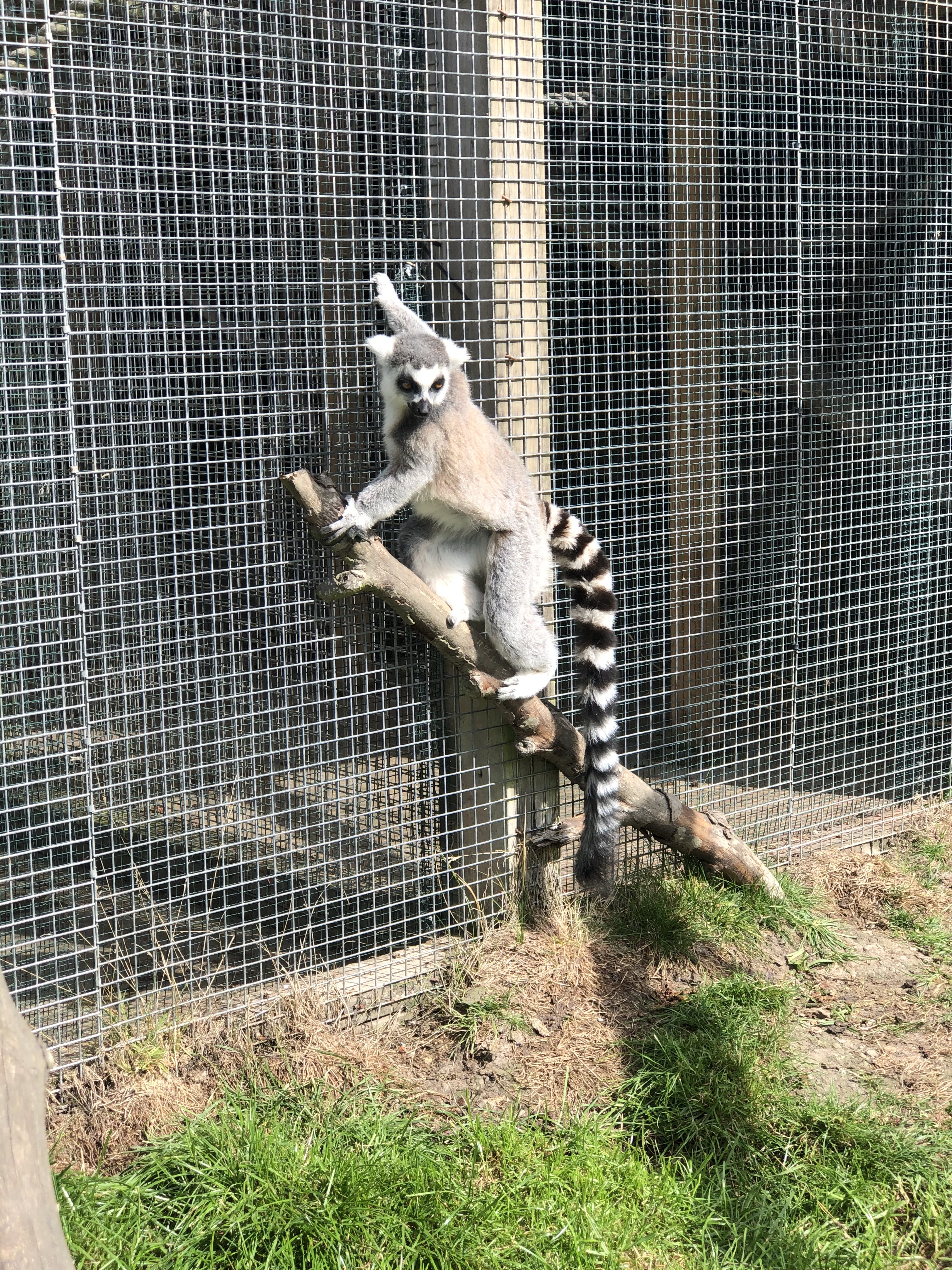 Longleat is by far the busiest zoo we have visited, but with so much to explore it didn't seem crowded and the different attractions such as the boat trip across the lake and the mini train ride are so well managed that a short queue for these wasn't stressful even with a two year old – the train station had a clear sign displaying the time of the next departure which helps massively.
We opted for a fast food hut lunch as we had lots of our own snacks – fairly reasonably priced but nothing particularly different to any other theme parks – however we did note that the square entrance had a cafe/restaurant and there were many other options but with an excited two year old we didn't want to sit down for a meal.
I'm going to share three highlights from the square – Firstly the "jungle cruise" because I didn't expect to see the seals quite so close up, and have the opportunity to feed them too. Never mind the whole host of other animals you encounter along the cruise. The commentary was entertaining and informative this is a must do whilst at Longleat.
Arlo's favourite zone was the monkey zone because this is the location of the walk through Lorikeet enclosure and where we also found the parrots too. This was the first chance had to get up close to the animals and he was amazed.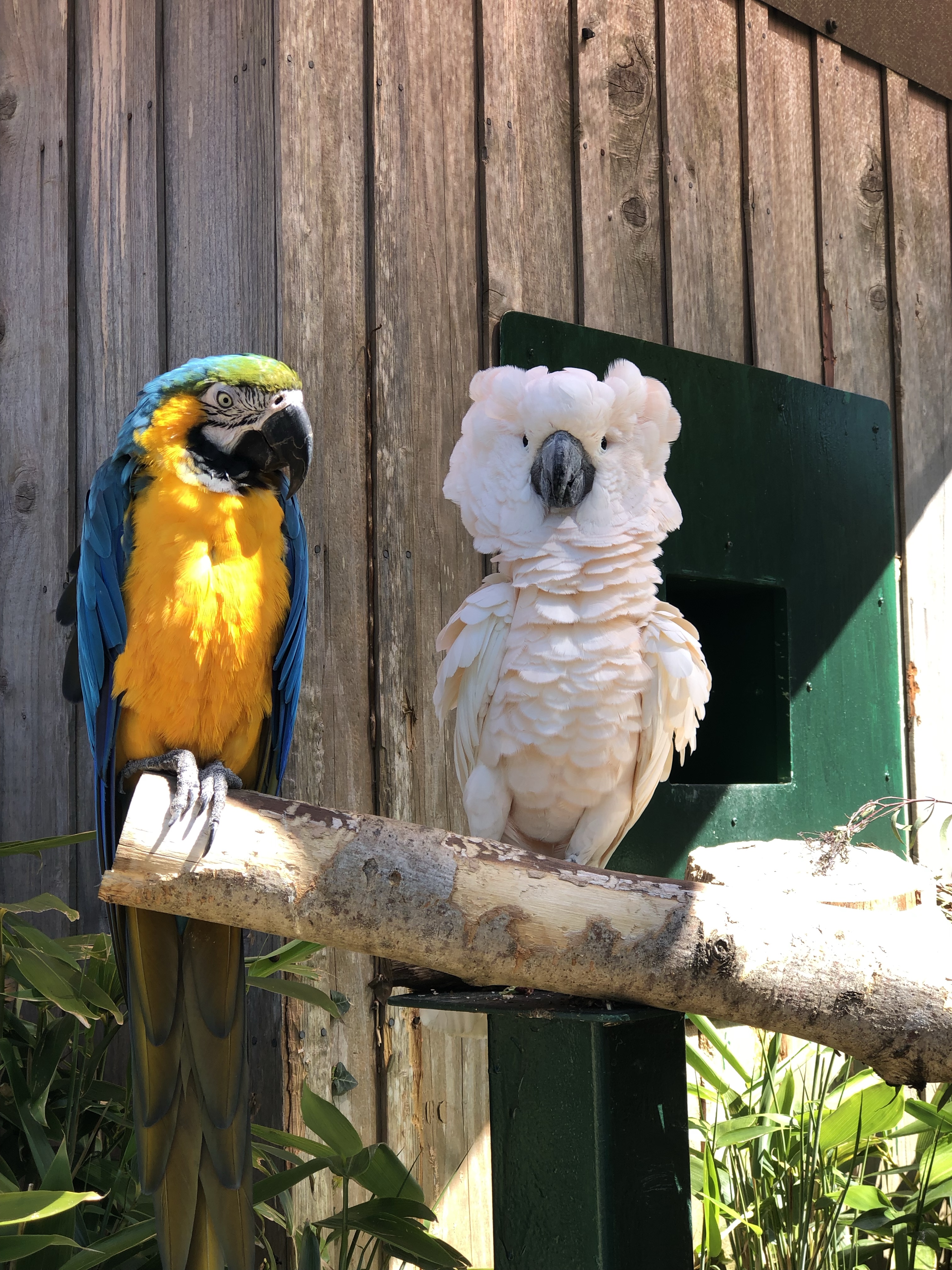 He has experienced the lorikeet feeding before at West Midlands Safari Park but this time he was extremely brave and confident enough to hold the nectar for the birds to sit on his arm – and after this he has been talking about birds non-stop.
Daddy loved walking through the brand new Koala Creek. This is a fairly calm zone compared to the others and great to wind down a bit after all the running around to just stand and watch Koala's having a little snooze, they're such lovely animals, and this latest addition to the Safari Park is worth exploring.
After a few hours we returned to our car, following directions around the estate to the drive through Safari, again showing out tickets before receiving a CD and purchasing a guidebook.
The CD is self explanatory, with commentary for each section of the experience which you can pause whilst you take in each area. Again there's so many different areas it's impossible to mention everything, but my favourite by far is the monkey section – you have to see it to believe it – but don't do this if you have a car which you treasure because monkeys are partial to a window seal, wiper blade or anything else they can play with. (you can bypass this area).
The drive through is quite lengthy and we stopped many times just to take it all in, watching lions lounge, tigers pounce and flamingoes just being fabulous – the estate is so beautiful that it's awe inspiring to just look around at the views as you journey through, and I would make sure you allow yourselves plenty of time to go around just so that you can make the most of this experience.
After all of this, there's one more zone we like to explore and that's the African Village. If you'd prefer to do the safari park as soon as you arrive in the morning then there is parking and a cafe/toilet facilities in this zone – we doubled back on ourselves to sit and have an ice cream at the end of the day whilst watching the giraffes from the platform, and there's also a lemur walkthrough here to enjoy as well as my favourite gift shop.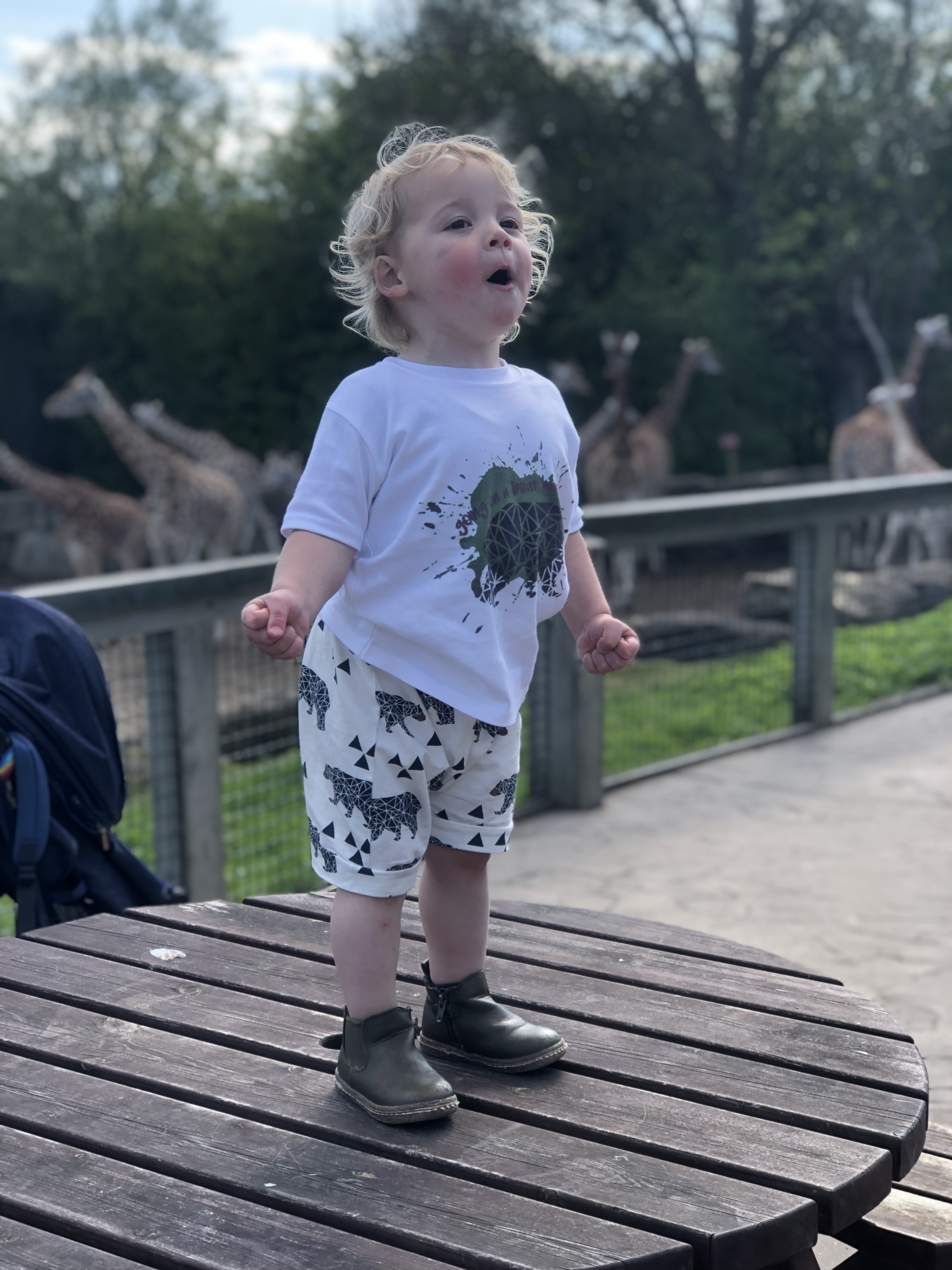 We sat and talked about our favourite animals from the day for a long time at the giraffes, they're just so relaxing to watch and the perfect way to end your visit to the safari park.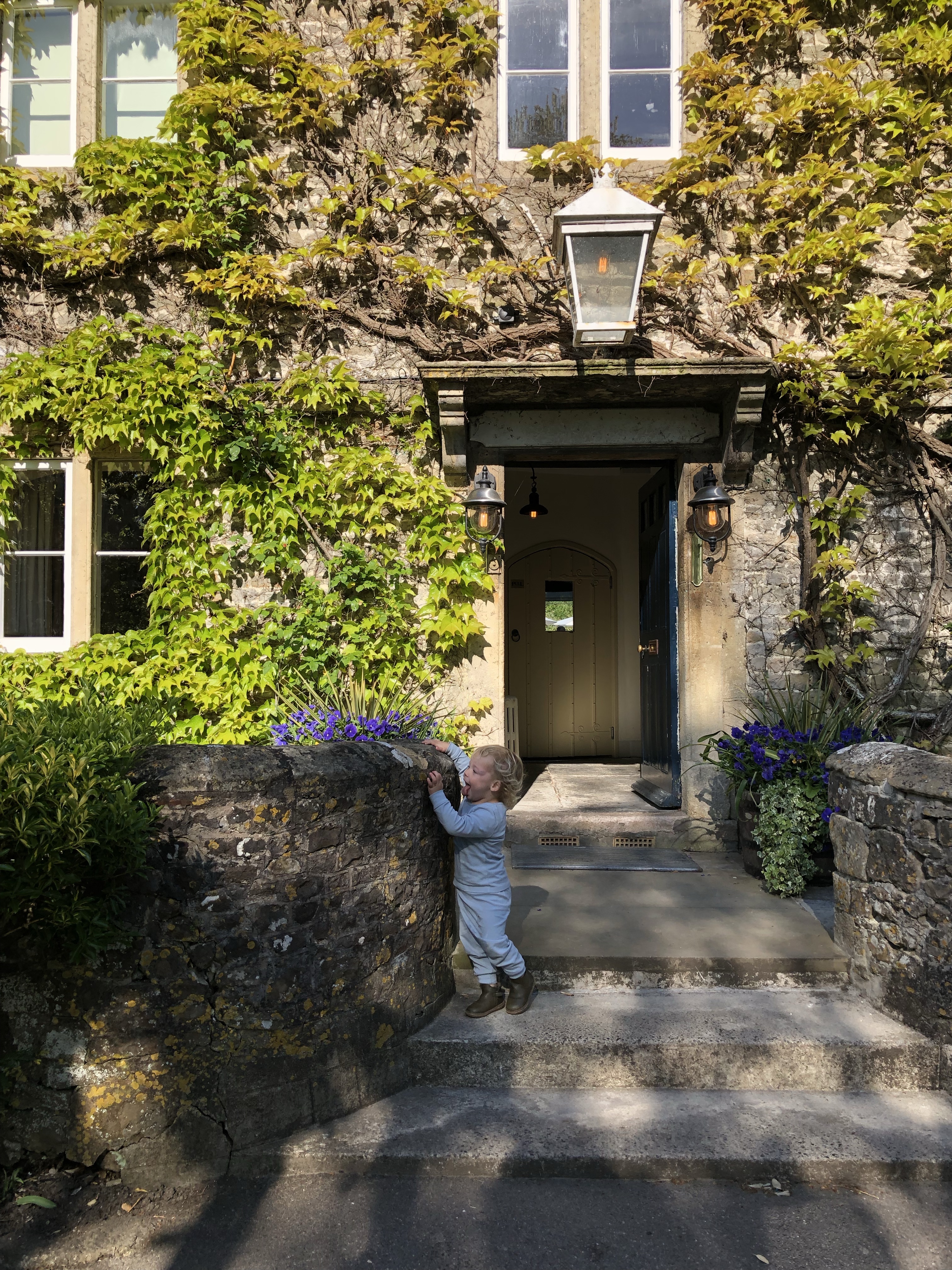 Just a short drive from the safari park through the estate is the beautiful Bath Arms which is a countryside pub with several rooms. This was the perfect place to rest for the night – shortly after check in we sat in the gardens with a cold drink and enjoyed the last of the afternoon sun, booked a table in the restaurant for later and went for a walk along the winding country lanes to "geocache" – (I'll write another blog about that in the future).
Our evening meal was delicious, and exhausted after a long day we retired to our room, which was beautiful, with a huge bathroom and extremely comfy bed. After a peaceful night's sleep we enjoyed a full English breakfast in the pub. Nothing was too much trouble for the team, with extra care taken with Arlo's breakfast as the little fuss pot demanded different jam for his toast. We hit the road to continue our journey well rested and satisfied tummies.
We can't wait to return to Longleat, there's so much to see and do that it's the kind of place we will visit time and time again as a family.