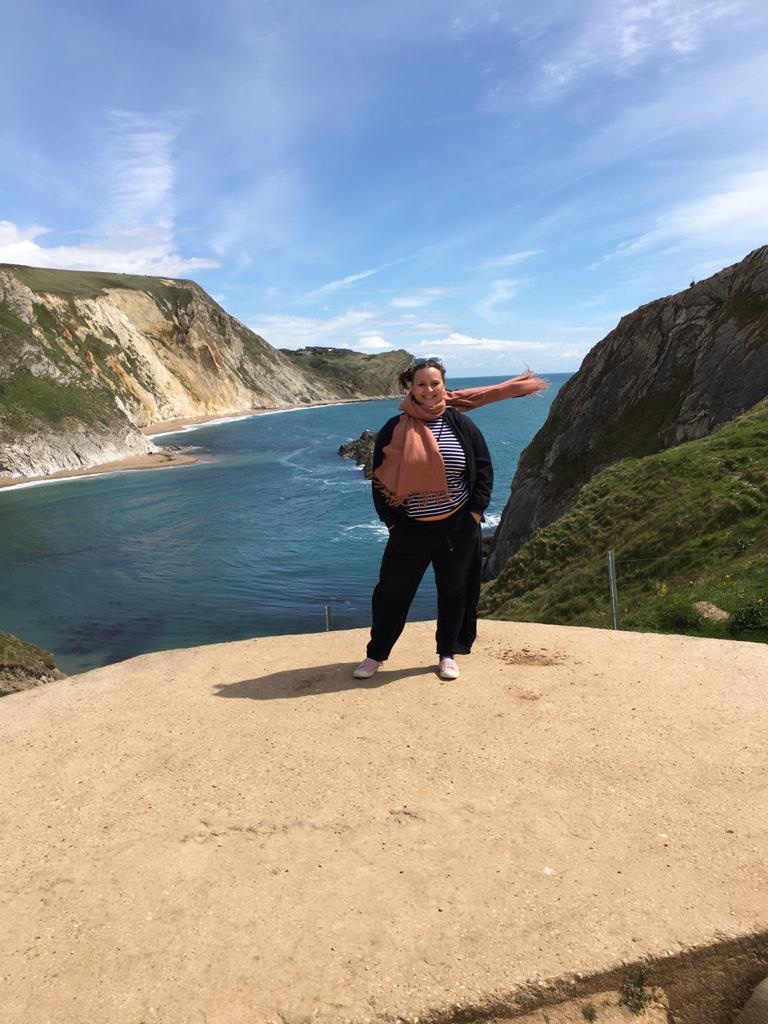 Dare I say it….. life has resumed a sense of normality and it's strange to say the least. After a year of limited social contact, as a bonafide extrovert who thrives on human interactions I spent the best part of a year on social media. Somewhere along the lines I still managed to lose a sense of self. I spent most of the winter with my hair up in a messy bun and wearing my comfiest hoodies because it seemed senseless to make an effort, and at one point I was clocking in twelve hours of screen time a day with work and social apps.
Somewhere along the lines I realised that I didn't recognise myself anymore. I was the career woman who was never seen without red Lippie and high heels and I wanted to find myself again. I set myself a series of thirty day challenges at the back end of last year – some of them I stuck to and others I saved for later, it's important not to try to do too much at once, especially when life is changing so dramatically. Things like trying a new eyeshadow technique every day were fun, thirty days of progressively harder squat challenges, not quite so enjoyable but needs must!
One of my first affirmations to myself was to go on more adventures. As soon as restrictions lifted this summer we went on a little staycation to Dorset, revisiting some of the places we explored when I was on maternity leave and really enjoying my first experience of motherhood before realising I'd never be able to balance work and parenting and my own sanity. In fact, 2021 is the year of change and I've recently embarked on a change of direction and instead of pursuing my corporate career I'm going back to university to study and eventually become a teacher. 2020 made me realise that I needed this change. Not for anyone else, just for me.
In the meantime you'll find me thoroughly enjoying myself this summer. I'm making a conscious effort to switch off from social media more often (which might seem like a contradiction at the moment as I'm supporting myself financially through blogging) but I find that giving myself time limits to using my phone really helps. I also like to do more things which distract me from the digital world and bring me back to reality.
I've joined a gym and begun group classes – I can't check my socials in the middle of Zumba and of course the exercise has health benefits too. I've started eating more healthily – I love cooking fresh food and eating fresh fruit – I don't know how I managed to slip in to so many bad habits over the last year but I'm determined to make changes. I even had a couple of hypnotherapy sessions to help me kick the fizzy pop habit which have worked for me.
I've also got lots of DIY projects on the go, I have a list of things I want to achieve, and completing tasks in small manageable chunks on a tick list is great for making you feel accomplished at the end of a day. I'm immensely proud of my pink pallet garden bench and my bright yellow fireplace, even if it did take me a month to complete as it spent thirty days raining.
I appreciate that my style and way of living isn't to everyone's taste, but I'm comfortable in my own skin. I'm even thinking about getting myself back out there with online dating. Confidence is inspirational none more so that from this amputee dating app. I'm feeling ready for life after lockdown and I appreciate now that when left to my own devices my creative juices start to flow and that's when I'm happiest. Smiles are contagious and attractive – I never thought I'd say it but sometimes the best adventures can happen at home.