This blog features a gifted product – all views and opinions are my own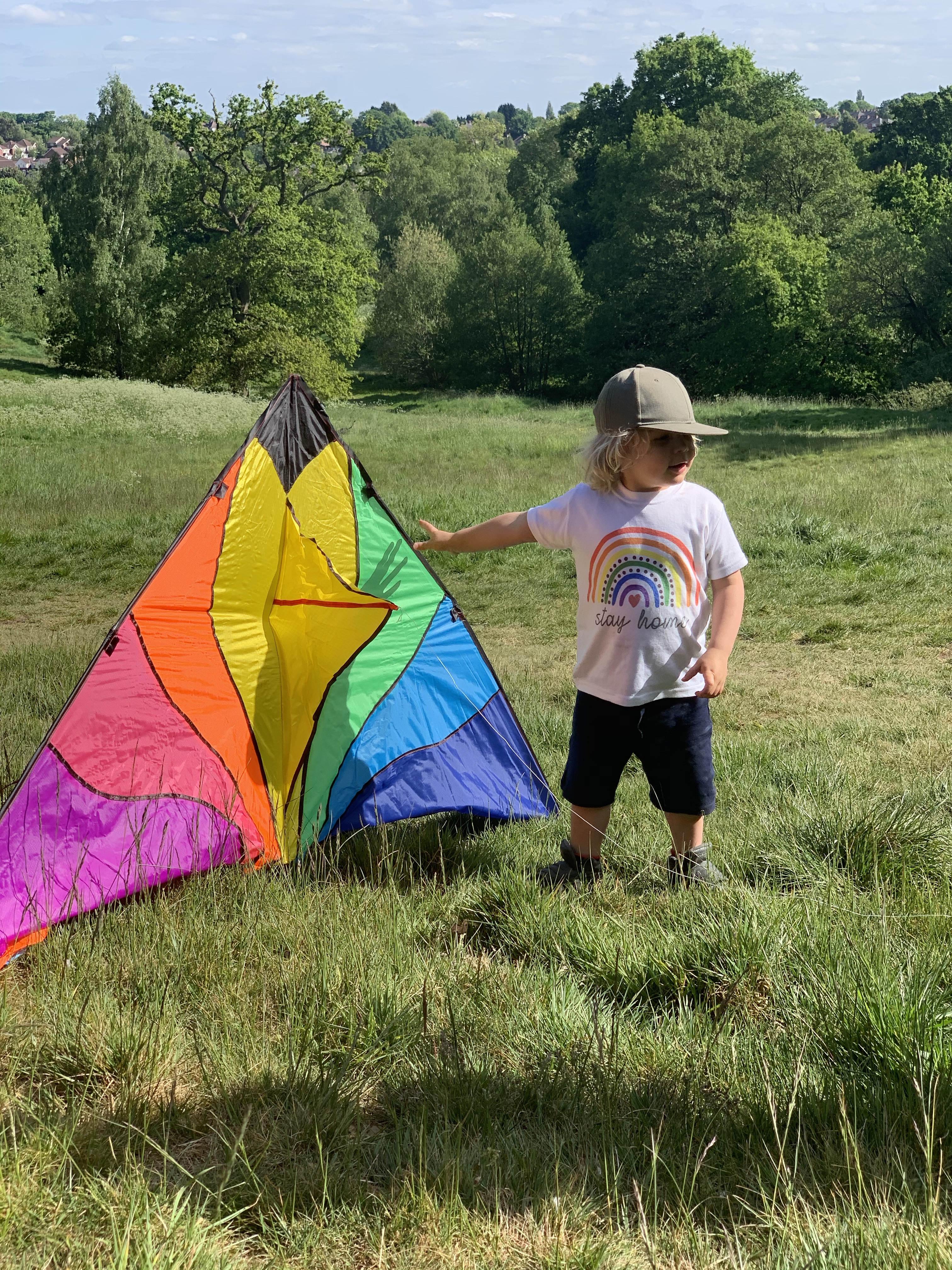 We were delighted to be offered the opportunity to review the Everfly Extra Large rainbow kite from Big Game Hunters. This is quite literally the biggest kite we have ever attempted with an almost 2 metre wingspan.
It's super simple to set up – it arrives rolled up in its own bag – and all you have to do is slot two rods at perpendicular angles in to the slots and then attach your line to the flip side.
The line is reeled on to an easy grip handle and really comfortable to hold. It didn't take us too long to get it up in the air once we caught a breeze.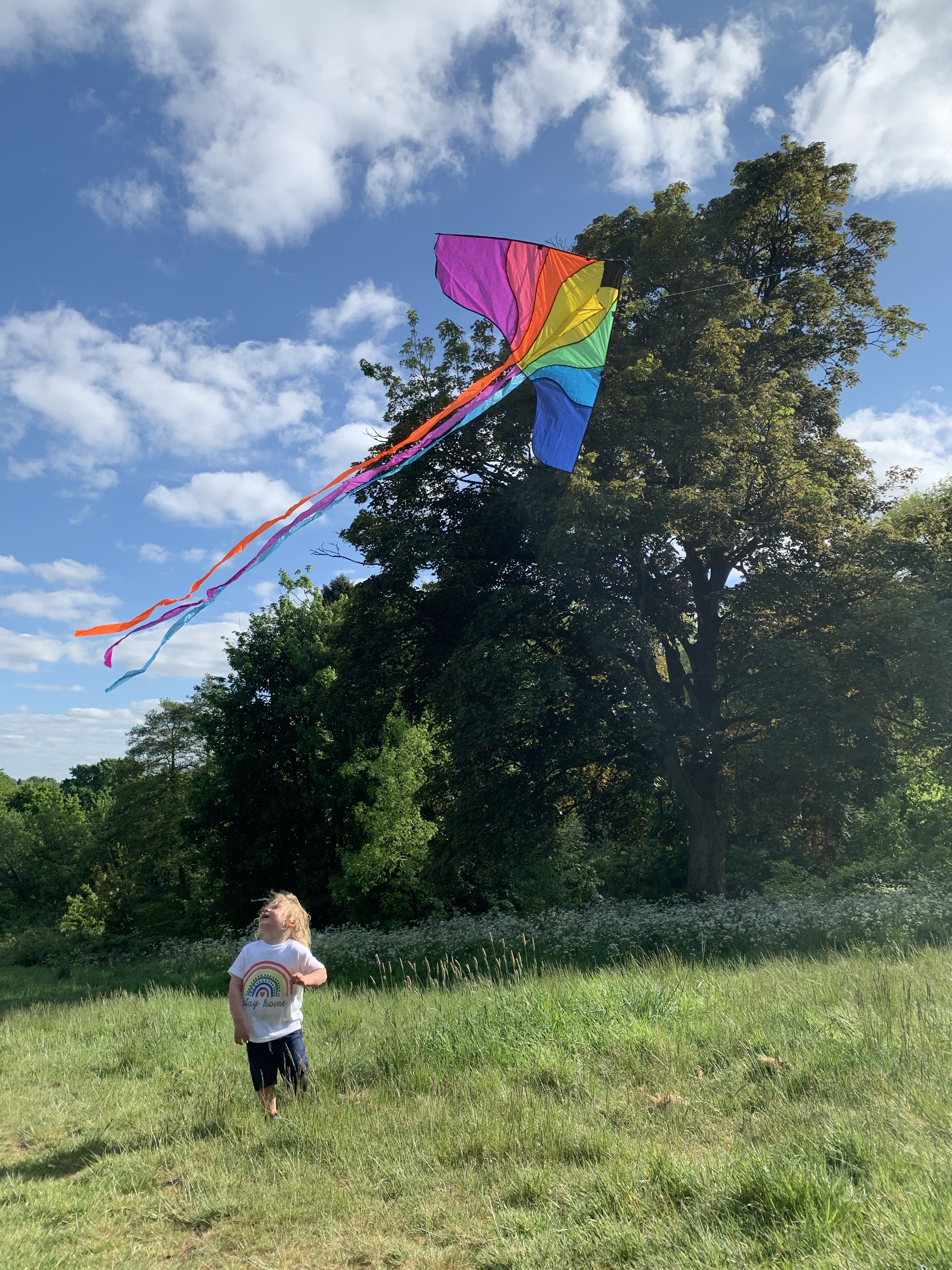 The beauty of this kite is the tails – once it's up in the air it looks absolutely beautiful and can fly so high it can be seen for miles!
We had so much fun, it was easy to pull and make the kite dance on the breeze in circles and loops so Arlo thought it was chasing him and he spent hours running up and down the hills in the meadows after it.
And once we were exhausted it was super quick to remove the rods, roll up and pack away…. ready for the next time we have a blustery day!