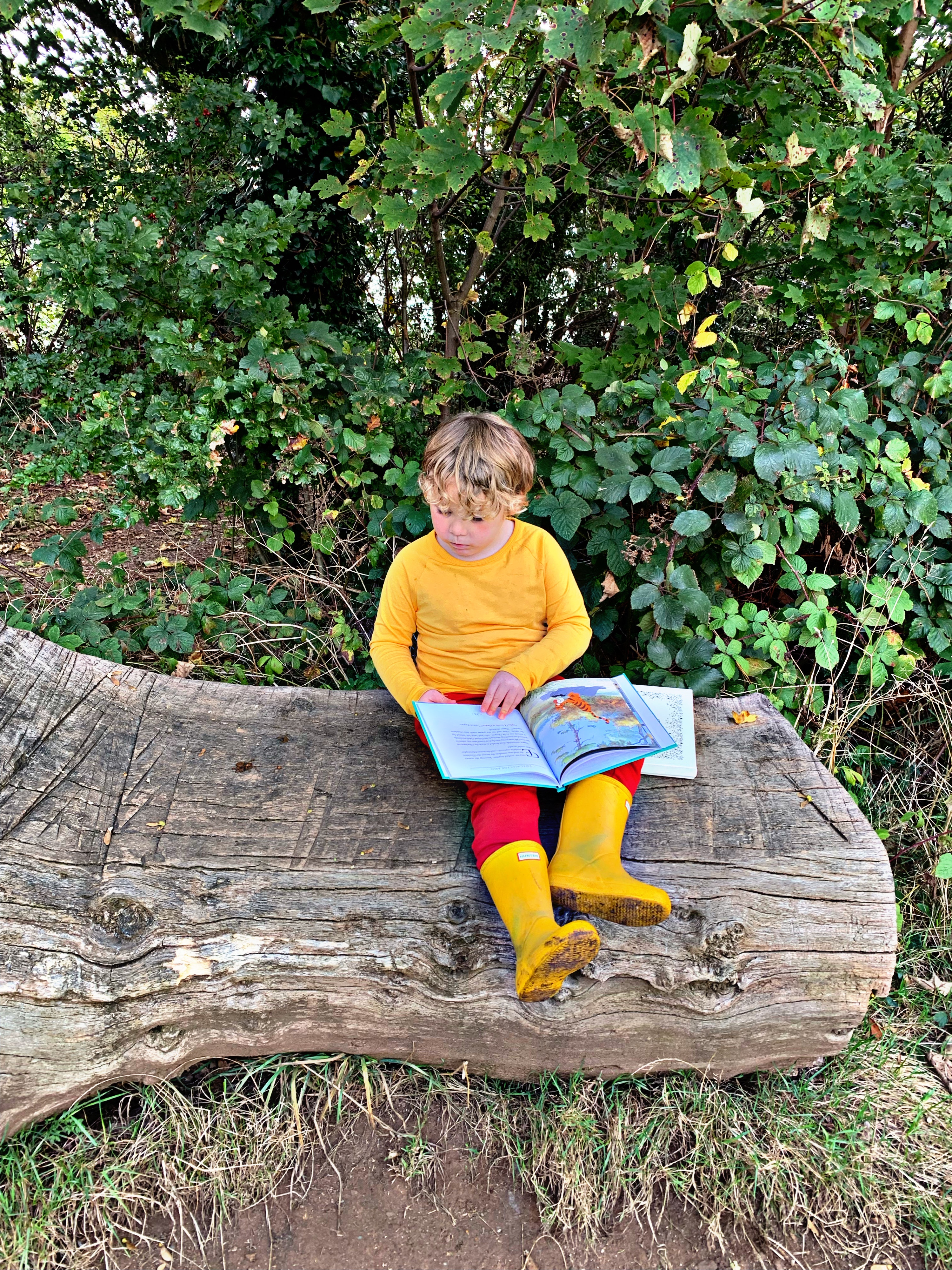 There's just something about a classic children's story such as Winnie the Pooh which is magical. I remember the listening to tales from the Hundred Acre Woods when I was a little girl. An anthology by A.A Milne was purchased for me when I was Arlo's age and is very precious to me now thirty years later. Of course I have shared these tales with Arlo and he is very familiar with all of the characters but I thought it was about time he had his own book to treasure.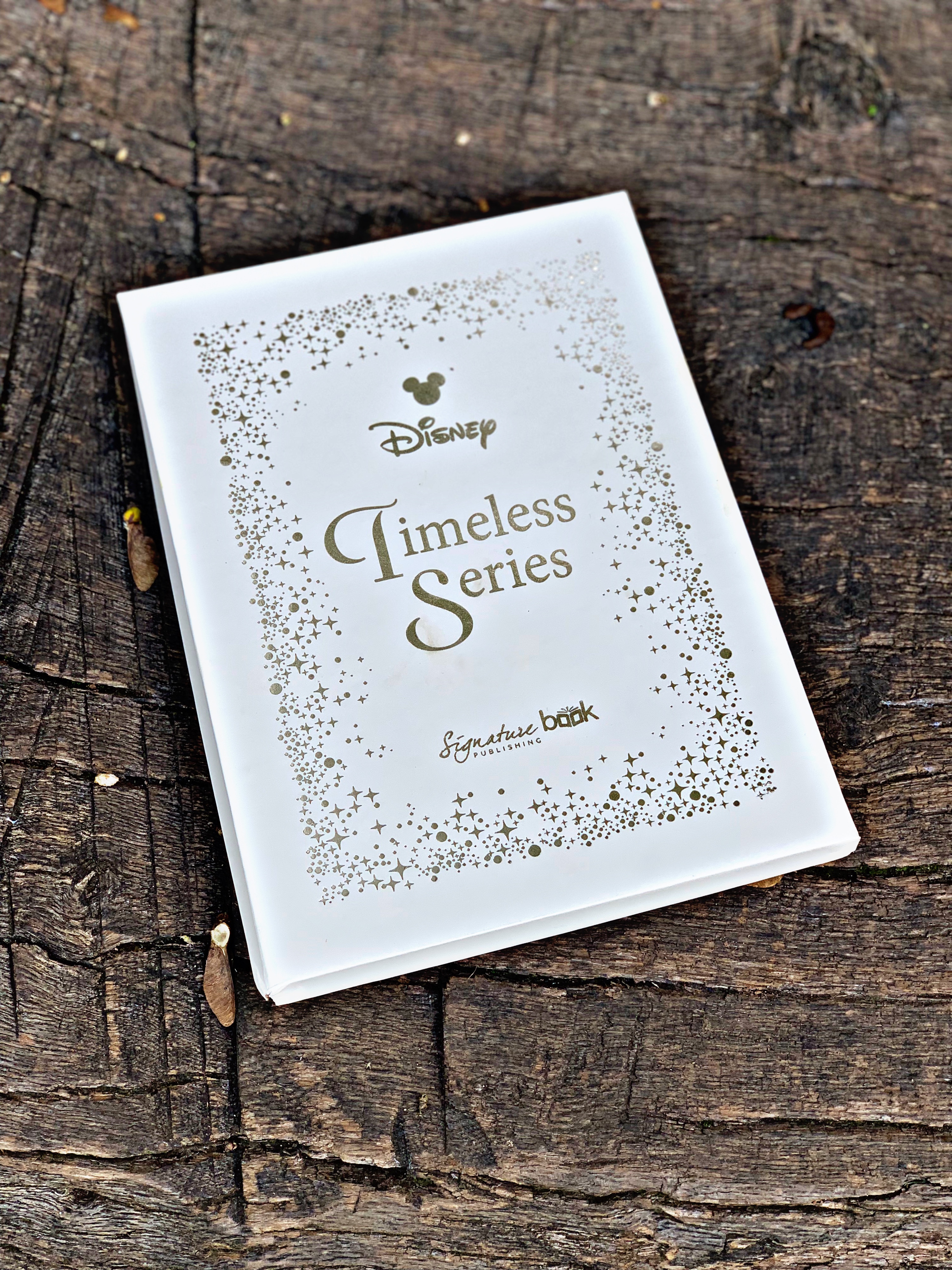 "In the book" has a whole catalogue of much loved children's books in their collection and very kindly invited us to review their Timeless series. Our book arrived promptly via post and was in it's very own gift box. A lovely presentation box which makes their books an ideal gift for a little one on special occasions such a birthday, Christmas, christening gift or maybe even when welcoming a newborn in to the world.
The best thing is that In The Book offers the opportunity to personalise your books – I opted to keep with the theme and quoted a line from another A A Milne poem I remembered – and of course it's wonderful as a Brummie to be able to personalise it with "mommy" instead of "mummy" a little local touch which, if one day Arlo decides to travel the world will remind him of home.
The book itself includes a familiar tale with all of the characters making an appearance, from Piglet and Eyeore to Roo and Owl. I decided to dress Arlo in red and yellow to introduce him to the book for the first time and before we left the house this morning he joked that he looked like Winnie the Pooh which made me chuckle. Once we found a nice place to pause on our walk in the woods I took the presentation box out of my backpack and he couldn't wait to open the surprise. As soon as he saw his name embossed in gold on the cover of the book he was delighted.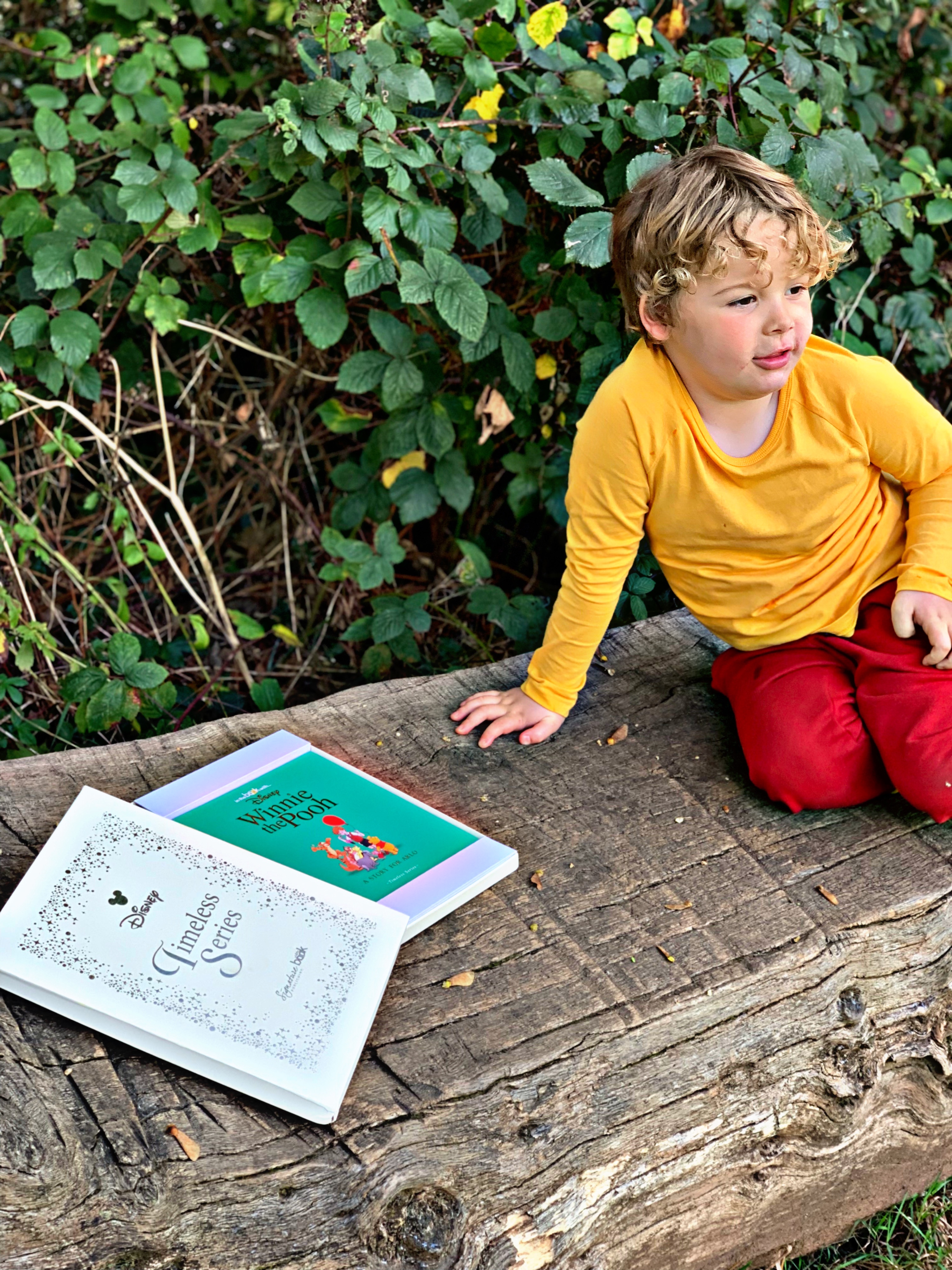 He was further delighted when he realised his name was on the top of every page of the story and we have spent an entire day wandering around in the woods inspired by the story. There's nothing quite like playing "Pooh sticks" and collecting conkers in the autumn. We'll head home later and no doubt curl up and enjoy reading the story all over again before bedtime.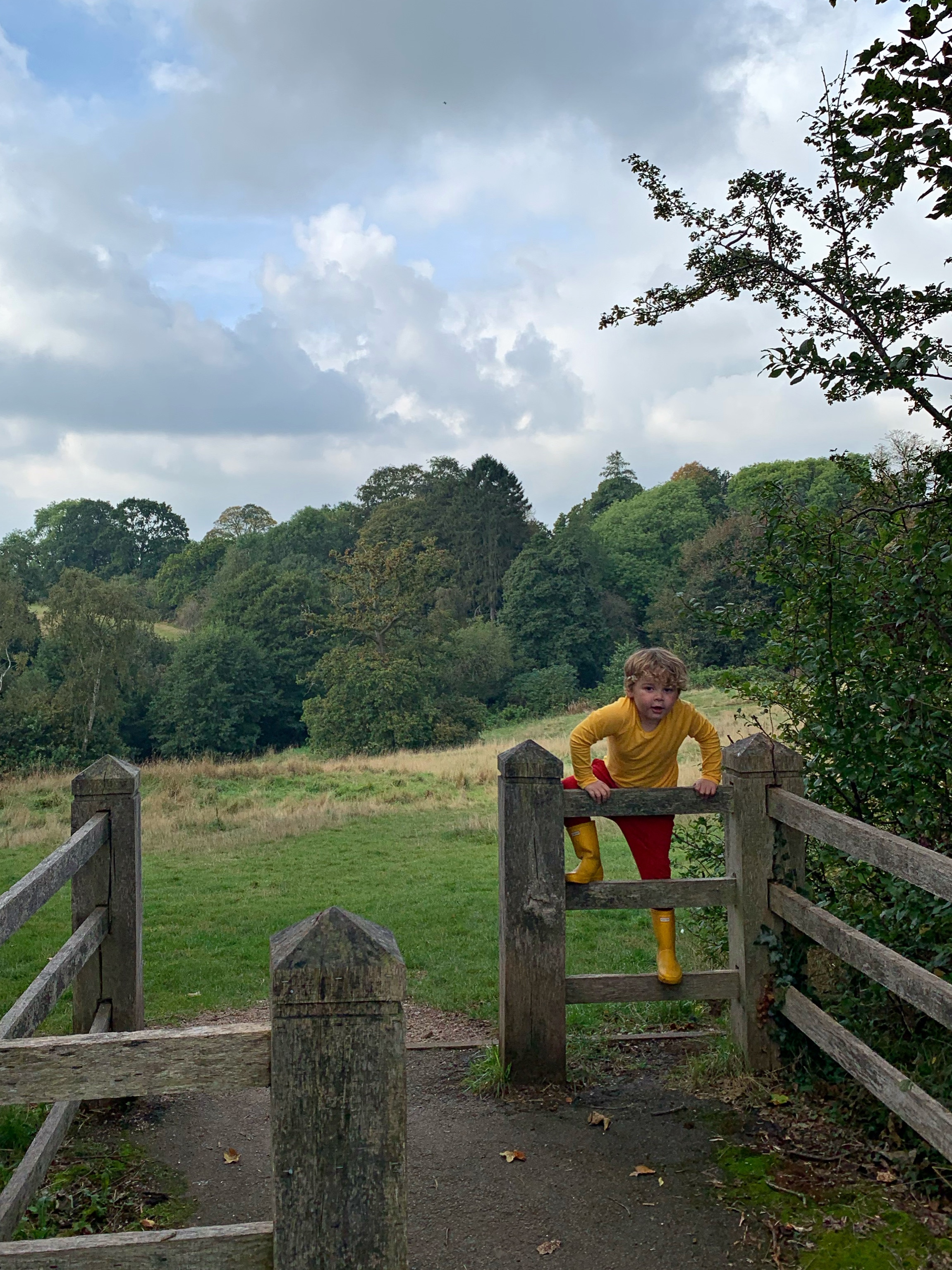 Thank you to In The Book for sending out this book for review. As always all opinions expressed are my own. This book Retails at £27.99 and is available to order now.