This Halloween tree was one of Arlo's favourite things this season. We made all of these Decorations together and used plaster of Paris for the first time.
You will need:
Plaster of Paris
Silicone mould
Jug
Water
Wooden skewers
String
Paints
Pens
This one was a messy two part project but so much fun. Mixing the plaster of Paris with water was super simple and Arlo took the lead on this. I measured out exactly what we needed according to the pack instructions in to cups and he poured everything in to the jug to mix it together.
Tip: mixing in the jug makes it easier and quicker to pour in to the moulds
I placed our mould on to a baking tray as it was really wobbly and I didn't want anything to spill out. At this stage I poked little wooden skewers through the pieces for holes and then I left it in a warm place to set.
Arlo enjoyed the demoulding process just as much as the making – check out the video for a speeded up version of events – our plaster seemed to set really quickly and was read to come out within two hours but I did find that the paint we used didn't dry so we left them to one side in a warm place for another two days before attempting to decorate them.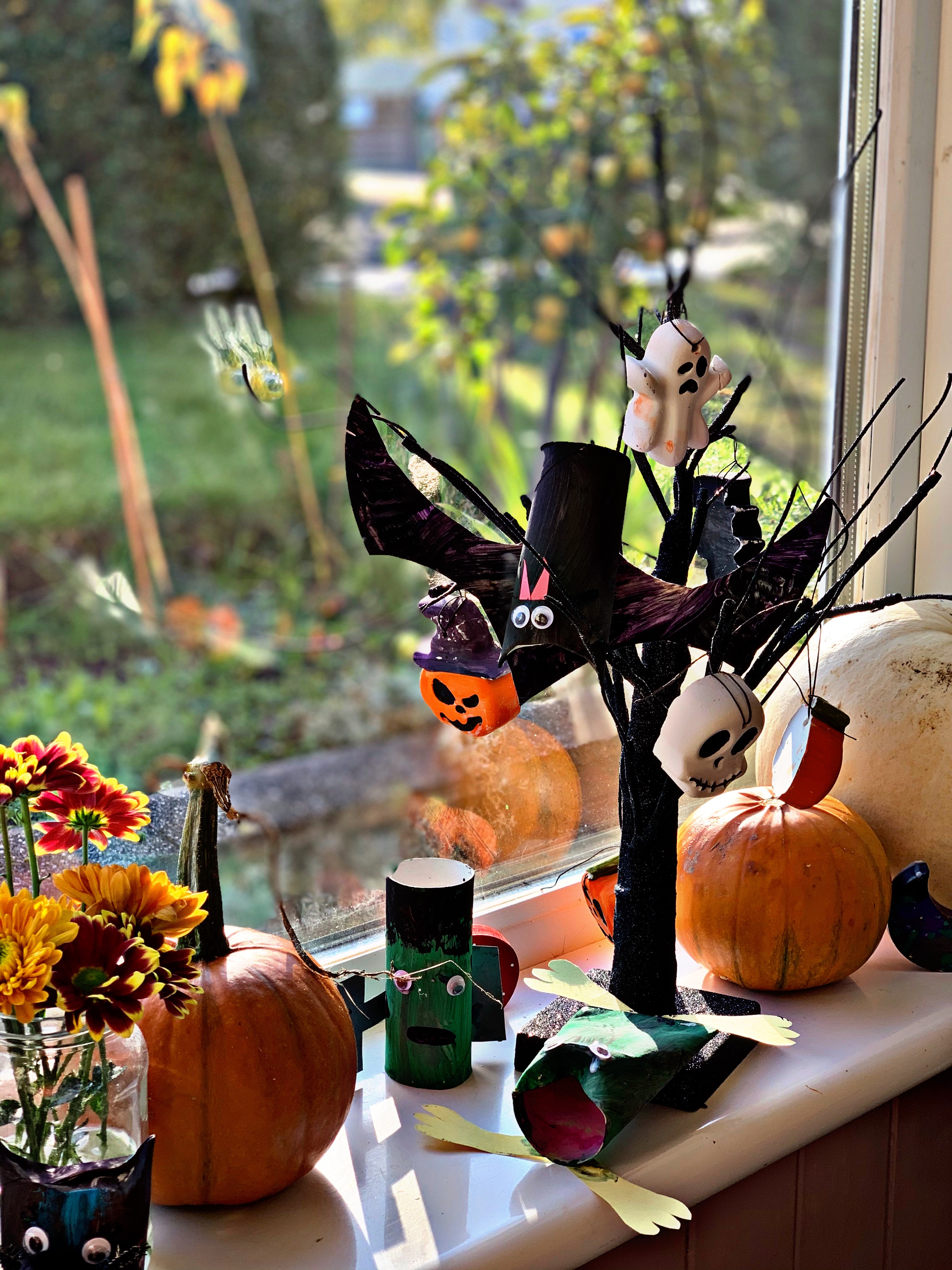 Painting them and then stringing them up was a fairly simple process. The little black tree was from home bargains – it lights up in the dark and it made a fabulous centre piece for our Halloween window – we kept adding more and and more!