Sensory baskets are such a good way to start encouraging independent play. Arlo was seven months when he got his first basket. I decided to create a natural themed basket as up until this stage he had mainly experienced plastic and brightly coloured toys.
In this basket I chose to include:
A couple of hair scrunchies.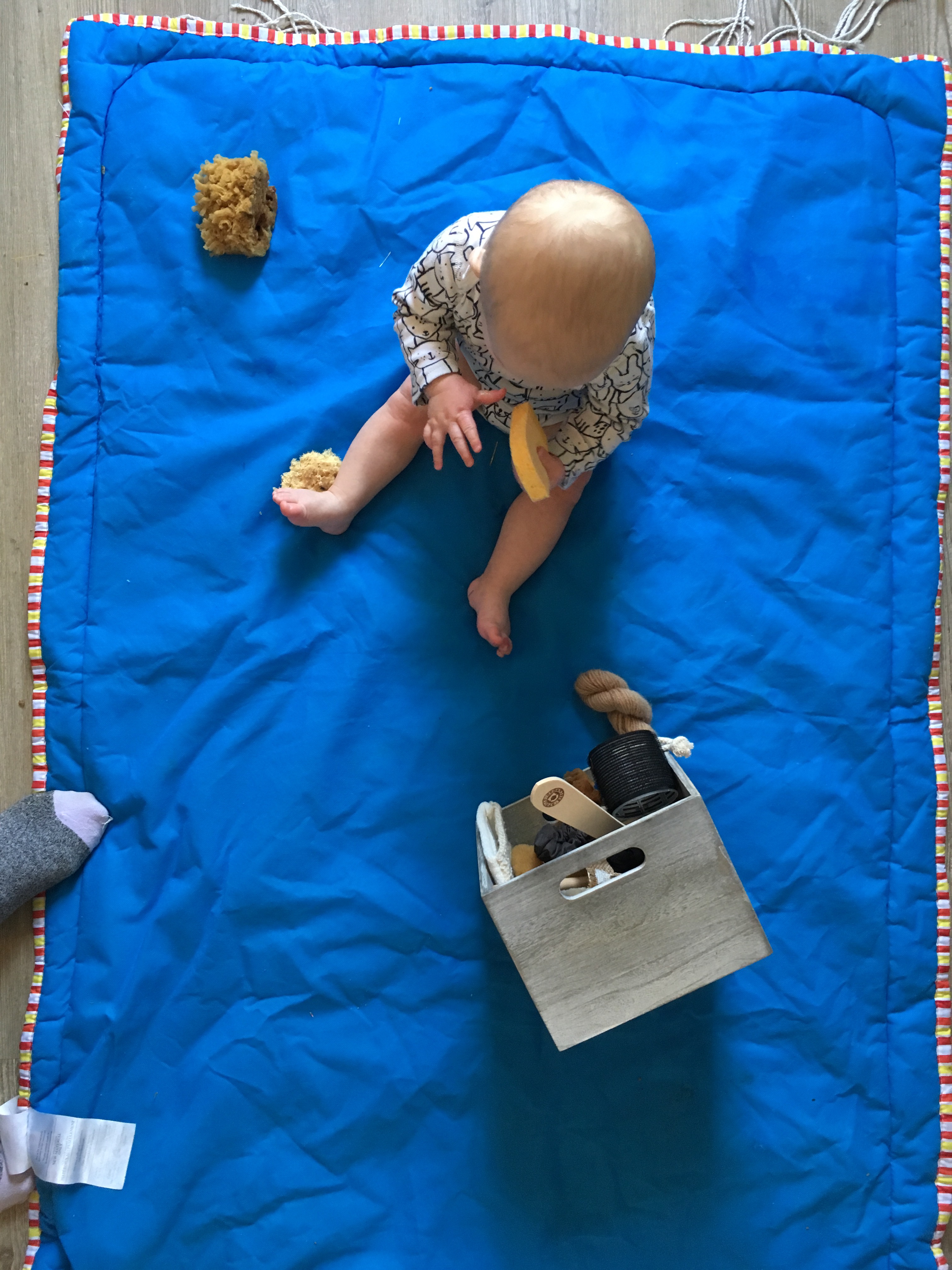 I set the basket up in the middle of his play mat during a nap time and then let him loose when he was awake. He made a beeline for the basket immediately and reached over to spill the contents.
These were all things he'd never really played with before so he pulled things out one at a time, banging and waving around the spoons and putting the sponges to his mouth to explore the textures – this occupied him for at least half an hour.
I made several different themed baskets and used to stash them away and bring them out in rotation so he retained a level of excitement. Sometimes I would add/remove things to see if he would notice. I'll share more of our sensory activities on other blog posts.