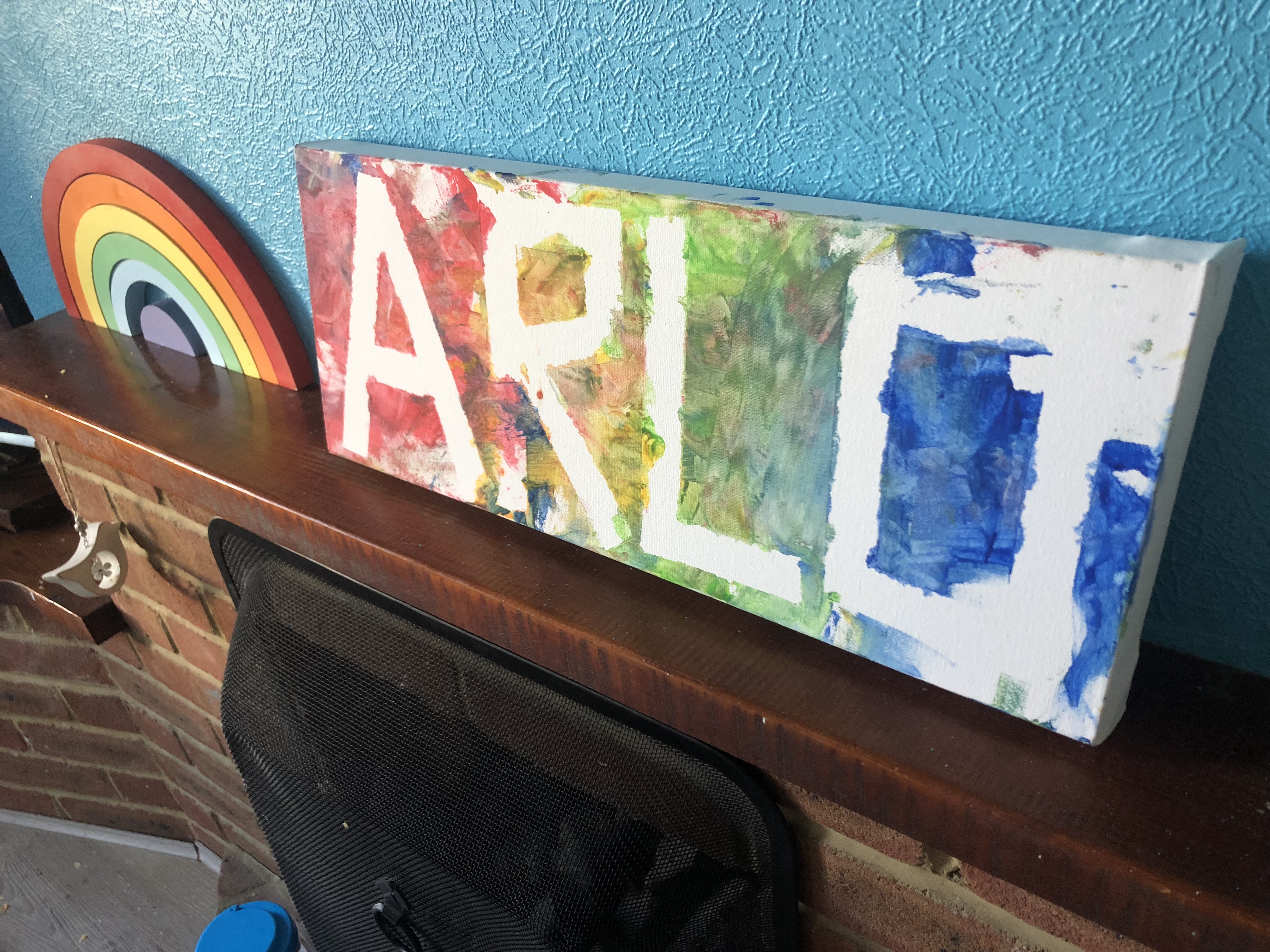 I thought I'd share a quick "how to" – this is such a simple idea, and if you get a couple of the steps right you can create something to treasure forever.
First things first – head to The works for your materials. You don't need to spend huge amounts on things for arts and crafts, and their basic canvases come in all shapes and sizes.
You will need:
A canvas
Masking tape
Paints
Brushes
To get going use the masking tape to mark out something on your canvas – a name, a shape or just some random lines. We've tried hearts for gifts, a sunshine, initials etc – there's no limits.
Now here's where to focus – only put down one colour at a time to begin with. Use small amounts because it goes a long way. Try and stick to one colour per brush – this helps to stop everything becoming a brown mush.
The paint is going to get everywhere – just let it go! I use water based paints which do come off everything and I put something down, a tarpaulin or an old towel and have a pack of wipes to hand.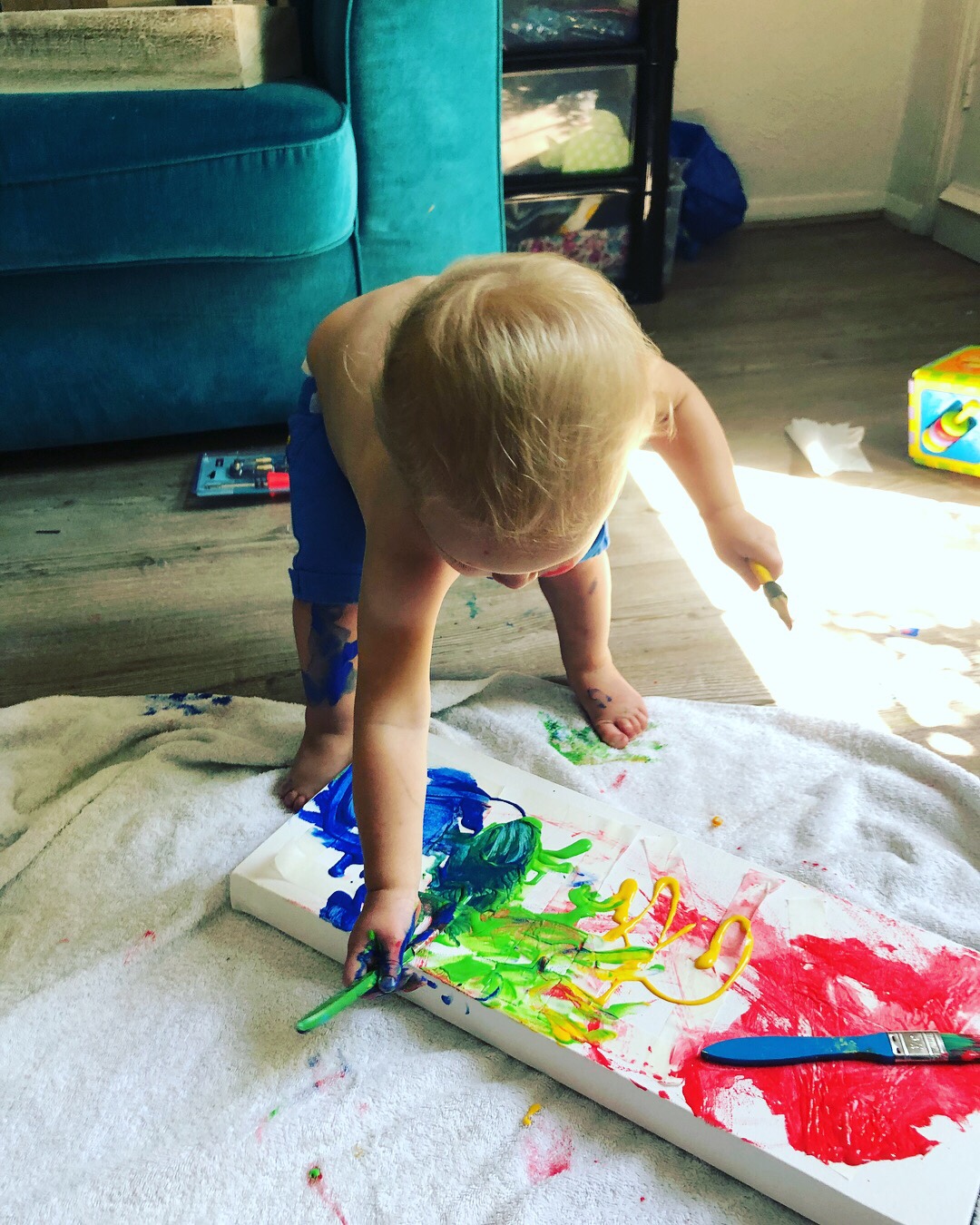 Here I'd just added the yellow – the order you place the colours is important – obviously Arlo doesn't know about the colour wheel at this stage but we do – keeping red and green separate helps. It's never going to be "perfect" but that's the beauty of it.
Arlo was almost 14m when we did this activity and you can see in the video clips just how much he enjoyed himself. We spent about 45 mins painting and chatting about all the colours. Yes he did try and eat the paint brushes and we did make quite a lot of mess but he thoroughly enjoyed the experience.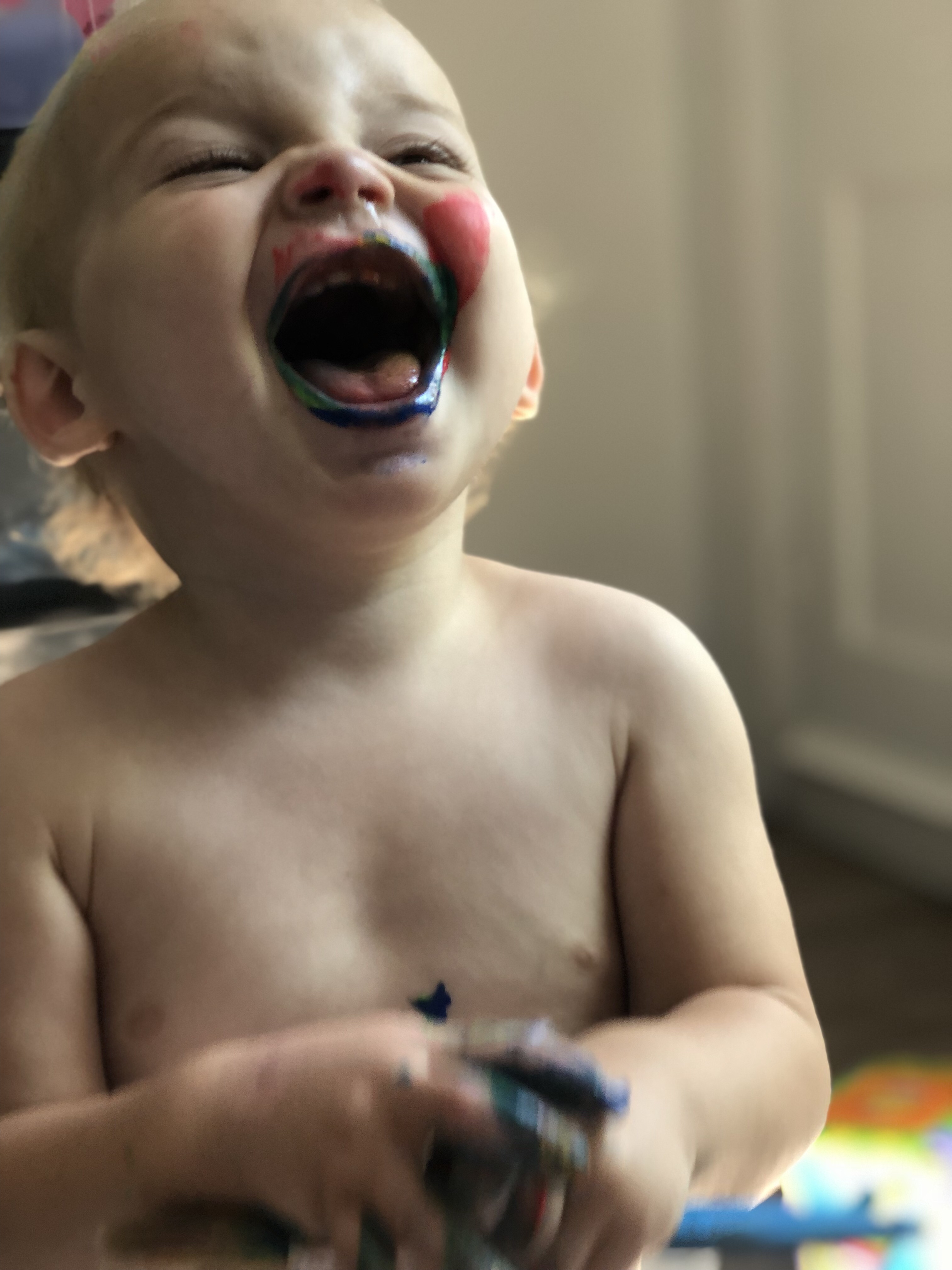 The final thing to remember is to be patient with your finished piece. Don't peel back the masking tape until the paint is dry. I left ours in the sunshine whilst Arlo had a splash around in the bath tub.
And voila – this little canvas takes pride of place in my front room.
Have you tried this out? Do you have any ideas for creative projects I could try at the weekend? Share your experience in the comments