Our favourite local sunflower field is due to open very soon at Becketts Farm. I'm so excited to revisit that I wanted to share some creative projects using sunflowers as inspiration with you. Of course the first thing I always get to work on for any special up occasion is a custom tee shirt for Arlo so that he is always dressed for the occasion – this funky "hello little sunshine" tee was designed using Sunflower SVG's.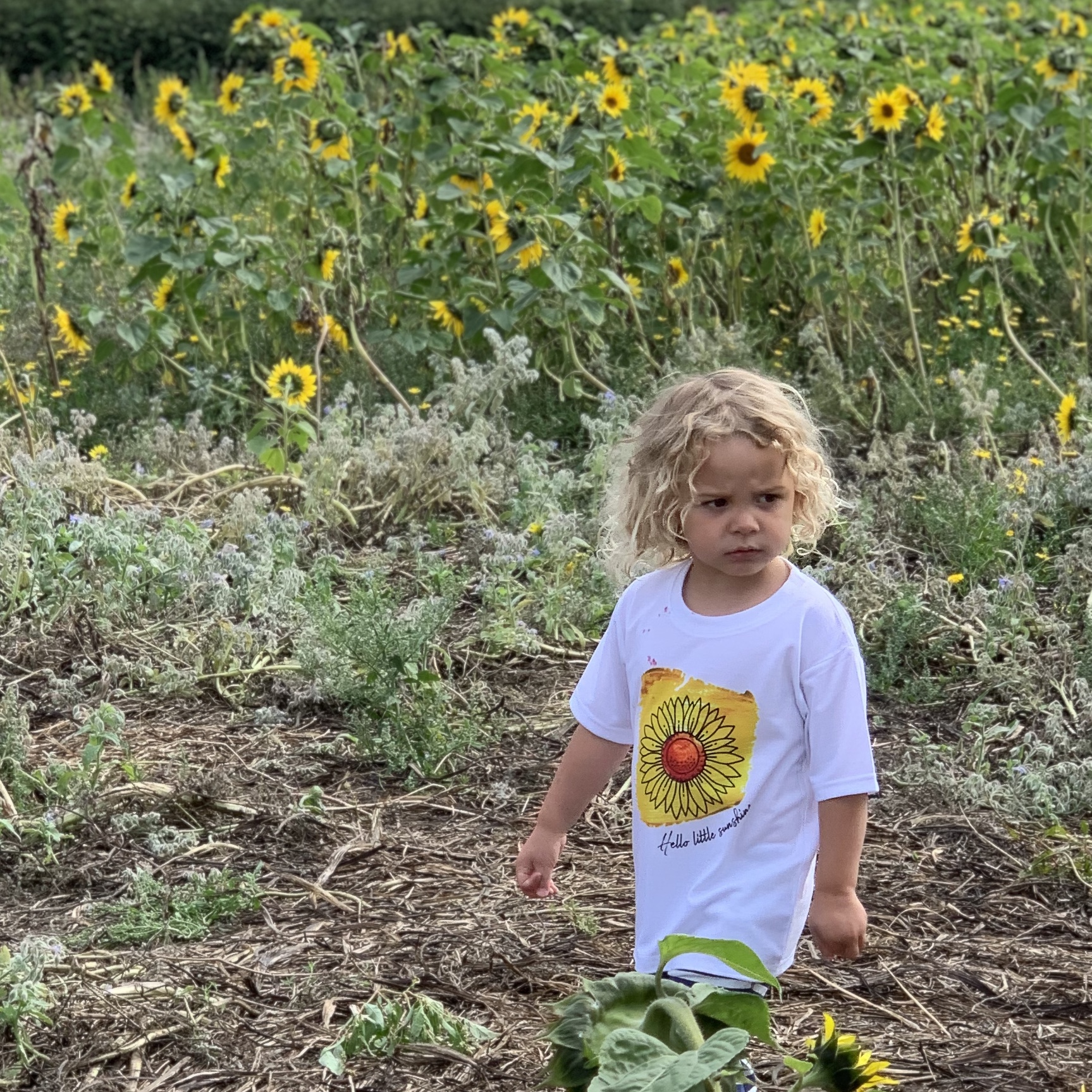 This was actually really simple to create, by layering an SVG over a paint swatch texture. This is my signature style as I love the textured effect of the paint behind the black outline of the flower, which creates a great contrast and a unique design. I use editing software to adjust the colours, using a dropper tool to sample colours from photographs of real flowers, then taking another paint swatch shape for the centre flower. I went lighter with this to make sure the flower outline wasn't lost. Wrapping a quote around the lower edge of image in a script font completed the design. I then used a sublimation printing technique to apply this design to the t shirt.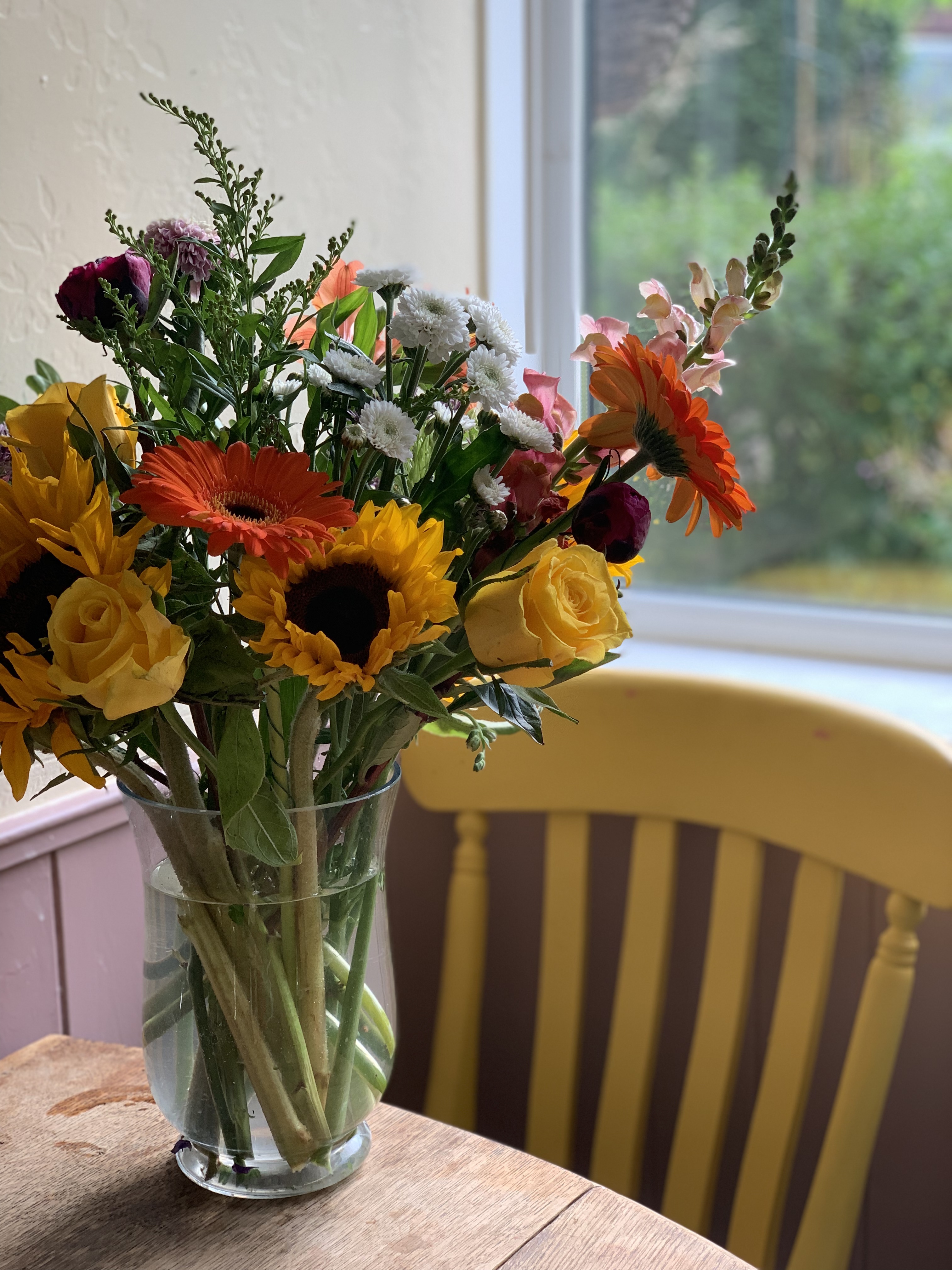 There's just something about sunflowers which makes everyone happy, and inspire lots of creative ideas which you can try out at home this summer when crafting or maybe even consider adding to your own small business repertoire as Design Bundles downloads are also licensed for commercial use.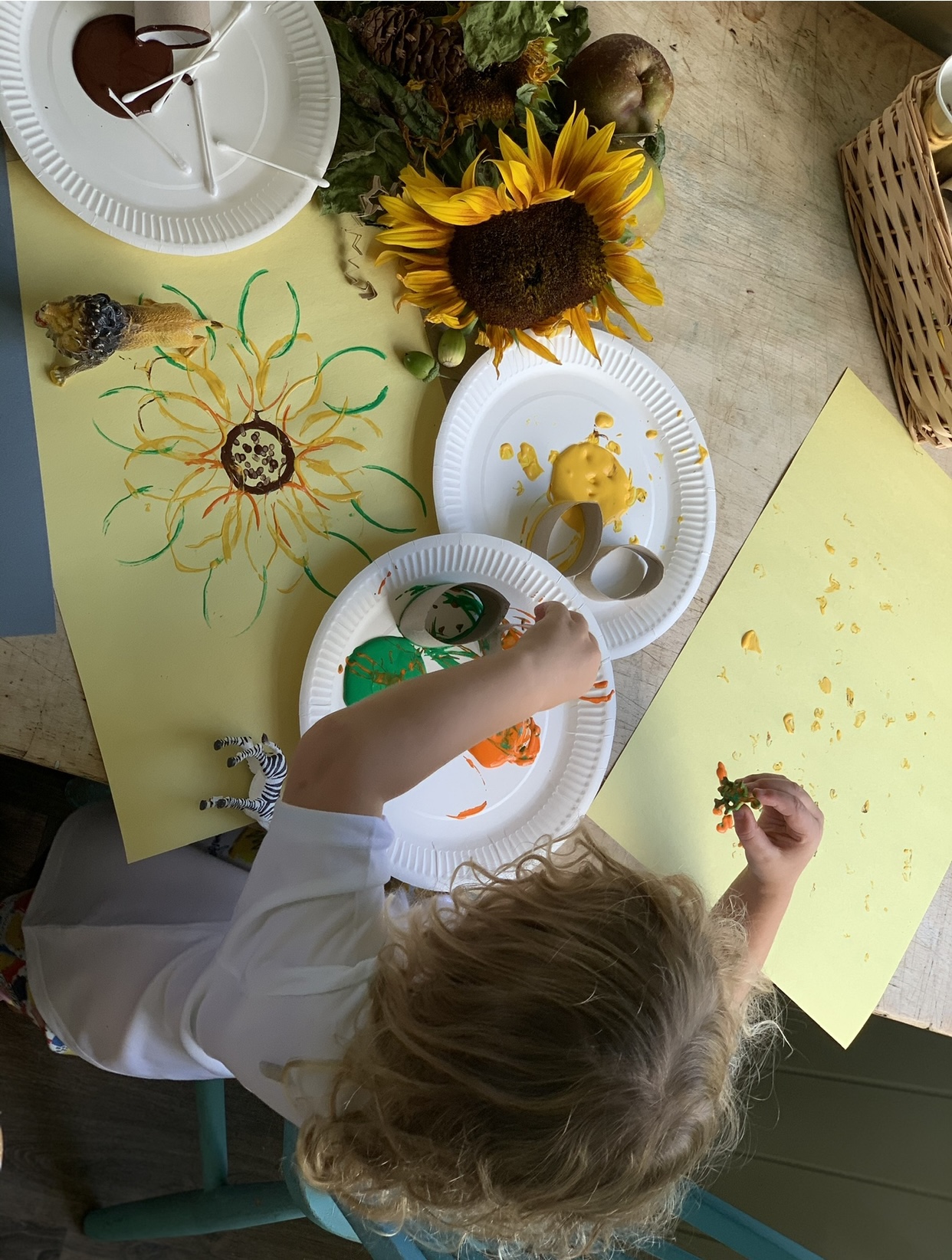 I love getting Arlo involved in creative projects and so this little messy play activity was great fun – we had our sunflowers for observational drawing and decided to use toilet roll tubes squished to form petal shapes and stamped them in paint to create sunflower mandalas together. These sunflowers were grown by us from seed over lockdown in the garden and we're hoping that we have even more success this year with our plants. I've been using SVG's as printables and using them as colouring in sheets for Arlo, and myself too – colouring in mandalas is so relaxing.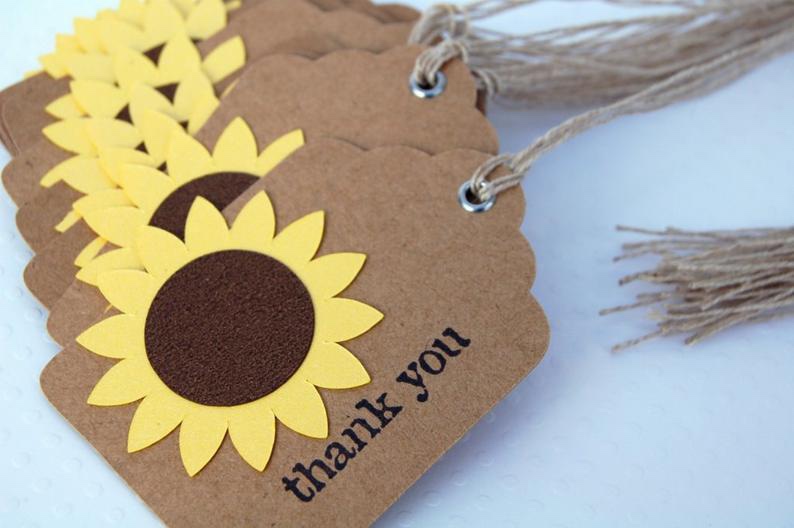 It's easy to add a little touch of sunshine to craft projects – this layered gift tag is a great way to add a splash of colour, using a simple SVG to cut textured paper, yellow for the petals and then a brown for the circle representing the seeds and simply glue them in to place on a swing tag. I often cut my own swing tags out too using another SVG. Adding a ribbon bow or using raffia can create a rustic look. This is a great first project for the Cricut or Silhouette to try out at home and once you get started you'll be looking for items you can customise all over.
If you fancy being a little extra (and you know we are all about that in this house) then you can use an SVG to cut out a 3D sunflower with all of its petals. If you have the patience you can resize a sunflower SVG – make them tiny to add as card or tag embellishments or you can go big. Try sizing up the SVG's to as big as your machine can handle and make a huge flower, adding a splash of colour to your home, maybe a in a nursery, or create your own eye catching decorations. Putting lots of these together can create an eye catching backdrop for a birthday party.