You will need:
Ice cube tray
Water spray bottle
Salt
Toy hammer
Mini chicks (or small toys)
Small oven tray
Ice excavation activities have always been a firm favourite in this household, but we have very limited freezer space at the moment and so I had to find something small enough to fit inside the ice cube trays.
I provided Arlo with a a spray bottle which had a salt solution – salt melts the ice. He sat and carefully tried to see what he could manage but was feeling particularly energetic at this stage so he went and found his hammer from the toy box.
He spent a long time trying to get the chicks free – it was a sunny afternoon and he loved that the ice cubes were so cold and then splashing around with the water which was melting too.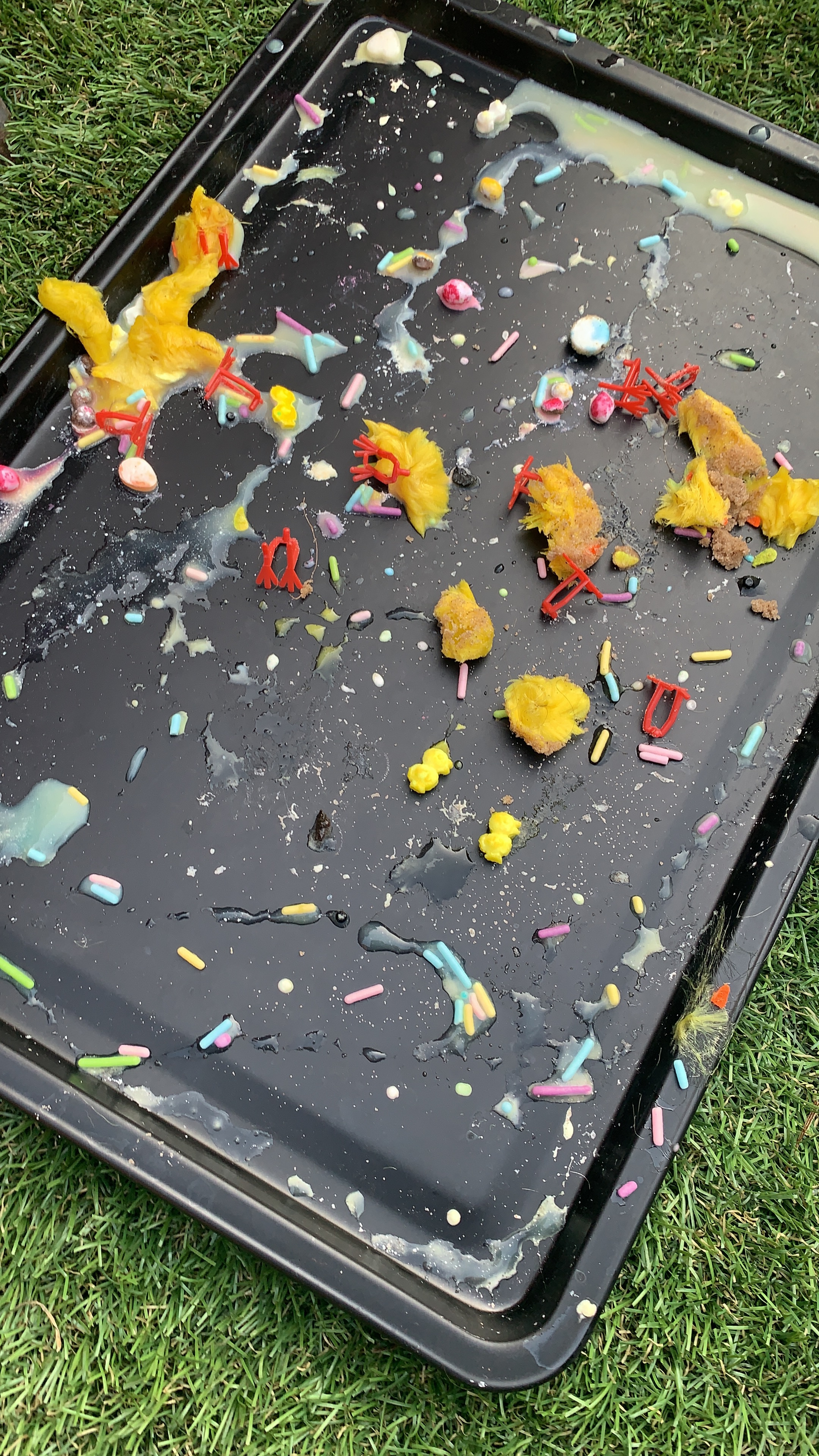 I'm afraid our chicks didn't fare too well out of this activity, and Arlo tried to use "magic" cake sprinkles to fix them but alas this didn't work….. next time we will use something more robust to freeze!
In the past we have had fun with flowers, dinosaurs and other small brightly coloured objects, freezing them in balloons and tubs.
It's good fun and another hour of time passed by without us realising