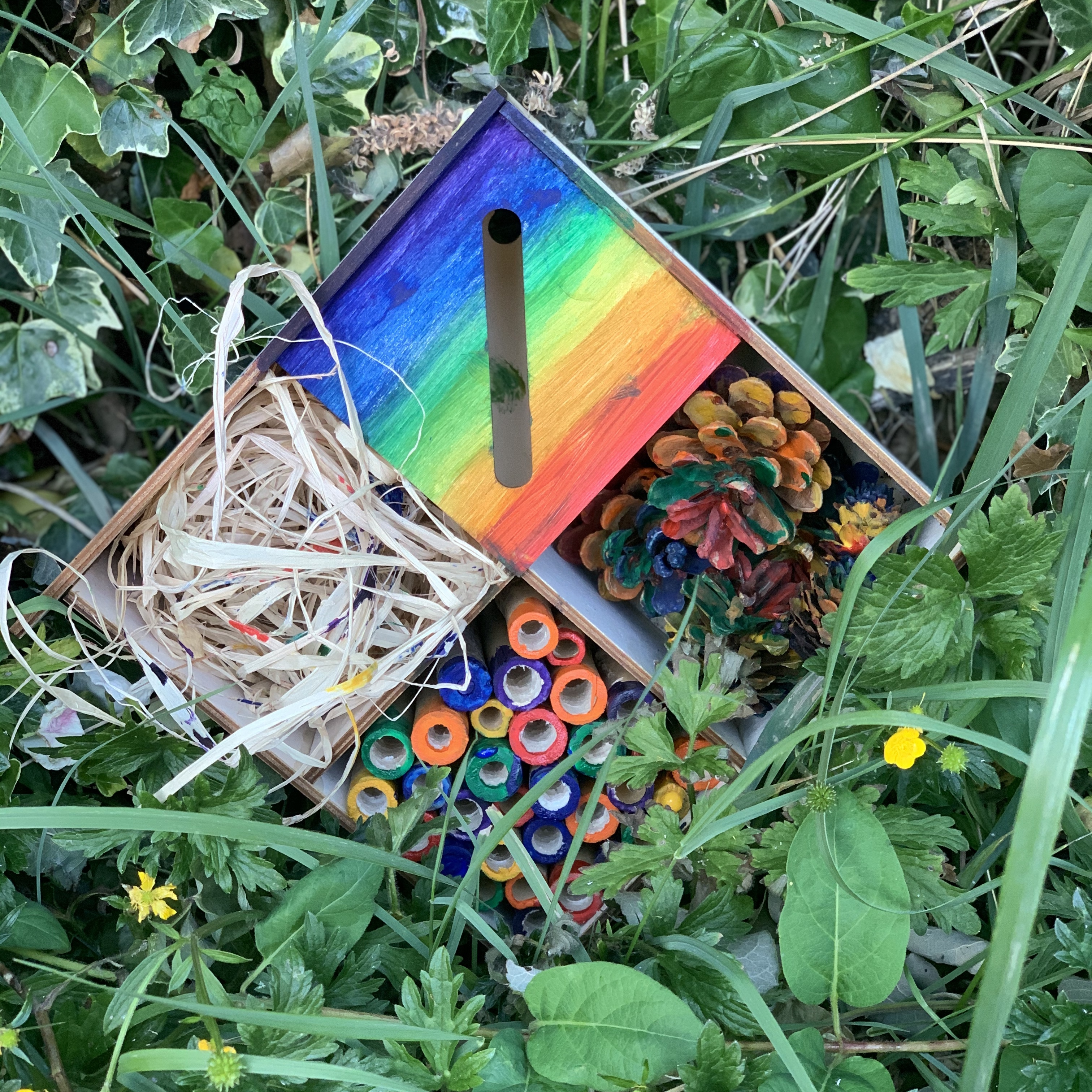 Welcome to Rainbow Towers! Our bug hotel was an amazon find, the basic wooden box arrived flat pack and had to be glued together which didn't take too long at all. Then is was just a case of doing a little bit of interior design. I set up a nature tuff tray and we set to work.
The straw, pine cones and bamboo sticks all got the rainbow treatment before being wedges firmly in to the bug hotel and we nestled it in one of the borders of the garden amongst some leaves.
Arlo is absolutely obsessed with bugs and mini beasts after our mini beast scavenger hunt activities and has been delighted to check the hotel and find little creepy crawlies have already taken up residence behind the bamboo straws.
I'll come back and update with pictures when I dare to get closer!