I have previously received products free of charge from Bigjigs toys
I have a discount code to share with you all for use on the Bigjigs website – use ARLO10 to save £££ so I thought I would collage a list of our favourites on the website for you to give a little bit of Christmas inspo.
1. City of London train set £49.99
Arlo absolutely adores this set, I find wooden train sets are an essential for all children and this set with its familiar landmarks and the iconic black cab and London bus resonates with Arlo as he remembers his day trips to the Capital City. It has a bridge and a figure of eight track and this works with add on pieces in our collection too.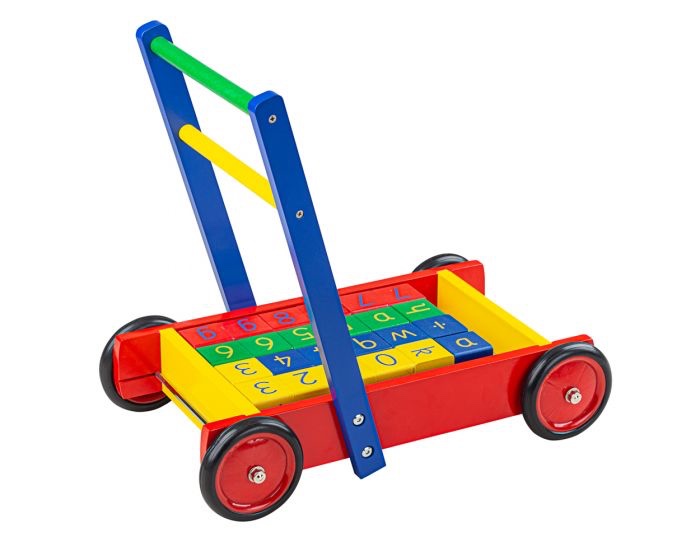 2. Baby Walker with ABC blocks £59.99
This is an absolute classic for all toddlers. It combines so many activities, from those early first steps, to our colour sorting activities and right through to now with Arlo learning the alphabet. This set of blocks has been reached for so many times and provides hours of play and I also love to create little messages from the blocks too.
3. Animal stacking cubes £28.99
This set is the sturdiest of its kind we have seen, and we have tried three different sets. Each side of the cube has a different theme and you can count, stack high and knock them down. This set really does stand the Arlo test well, he loves that he has to stand on the sofa to complete the tall tower the full set makes.
4. Letter train carriages from £2.49
These are a must have….. not only are they beautiful on display in a nursery but they are also great to help teach little ones their name. The letters disconnect from the carriages and we have used these as a dexterity game and more recently as templates for drawing around.
Finding food toys for the play kitchen is a daunting task as there's just so many options but you can't go wrong with a set like this. Arlo loves that he can cut and share the pieces and will serve up "one for Arlo and one for Mummy" of each half. We also play hide and seek around the house with these and he will role play with his animals too. Lots of play value!
These are such a fabulous toy for a rainy day. Arlo will sit and focus on threading beads for a long time. I have just started drawing out patterns on paper for him to copy with the beads. There's colours and then shapes to identify and so it's quite a complex challenge for him. We have also used these for colour sorting and in our sensory trays too.
I love this little set, it's got lots of fiddly little bits which keeps Arlo very busy – the nuts and bolts can be used to attach the bits of wood to the side of the tool box. It's chunky enough for him to grip really well. We've been doing a lot of DIY which Arlo likes to mimic and he will fetch this kit to help every time – we also use the hammer in our frozen ice excavation projects, all Arlo's idea of course!
Arlo will not leave the house without his binoculars when we're off on a nature walk. These are surprisingly powerful and so I've borrowed these a few times to get a closer look at the waterfowl. We take a worksheet out with us and try and find as many different kinds of birds or ducks that we can.
This is something Arlo's key worker at nursery has suggested. He's suddenly become very aware of time and routine and loves to look at the clock or watch faces. He recognises the numbers now and so we have begun starting to put them in the right place and talk about "half past" – Arlo has already started to try and delay bed time by ten minutes by moving the hands on this clock which of course isn't battery powered.
This is another one which is great for routine. We have been using ours since last year because the advent calendar had been such a big deal he was disappointed to not have anything in the morning. Now without fail the first thing Arlo does every day is look out of the window, give me his weather report and then adjust it on the board. We love creating themed plays for the seasons and having a little celebration dance for our Fridays too.
I hope this has been a useful top ten for you – let us know if you end up trying some of these out and have new ideas for us to use in our play. Don't forget to use our code ARLO10 for a discount on the website too.