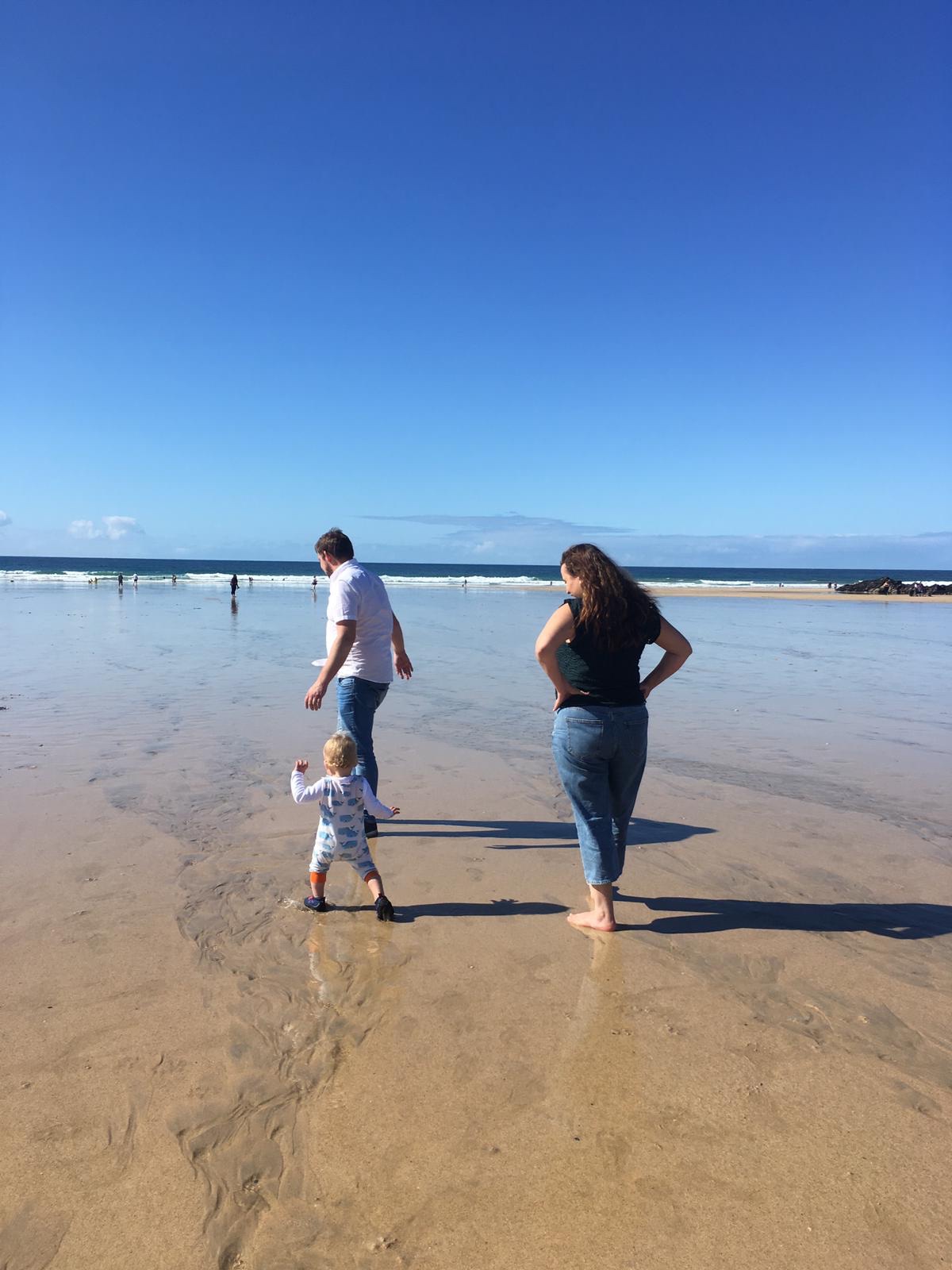 This beautiful beach is a surfers paradise and various sources will tell you it's one of the best surfing destinations in the UK. We have visited Newquay twice in both September and May just outside of the peak summer season.
There are huge car parks at Fistral beach which have an all day fee and a well established shopping and restaurant complex on the beach front with toilet facilities, deck chair rental and an ice cream store as well as outlets for surf hire and lessons. When we visited there were also life guards on duty too.
This beach is a vast expanse between two headlands and we recognised the ominous silhouette of the Headland hotel on the horizon as the setting for the infamous movie "The Witches" based on the book by Roald Dahl so we made sure to visit for an afternoon tea whilst in the area for a treat.
The Headland hotel is an extremely luxurious setting and the service and food quality was five star, we ate our lunch overlooking Fistral beach from the Cliff Top Terrace watching a storm as it passed over and faded away so that we could get back to the beach for the afternoon.
Back to the beach itself – it's a beautiful clean and sandy beach with plenty of opportunity for exploring as the water is captured in rock pools towards the North headland as the tide moves out, and it's such a vast space that there's opportunity to sunbathe all day long too.
Behind the beach obscured by sand dunes is a golf course and you can walk along the cliff path to take in the wonderful seaward views. The beach itself is easily accessible from Newquay town centre and has public transport links too.
We have also eaten at the Fistral Stable which is a pizza restaurant which overlooks the beach and has outdoor seating. We found this to be extremely family friendly with high chairs and colouring activities but relaxed enough to enjoy a quiet drink too. We also made sure to get chips from the infamous Rick Stein restaurant.
There is something for everyone at Fistral beach and this is a must visit place if you are in the area.