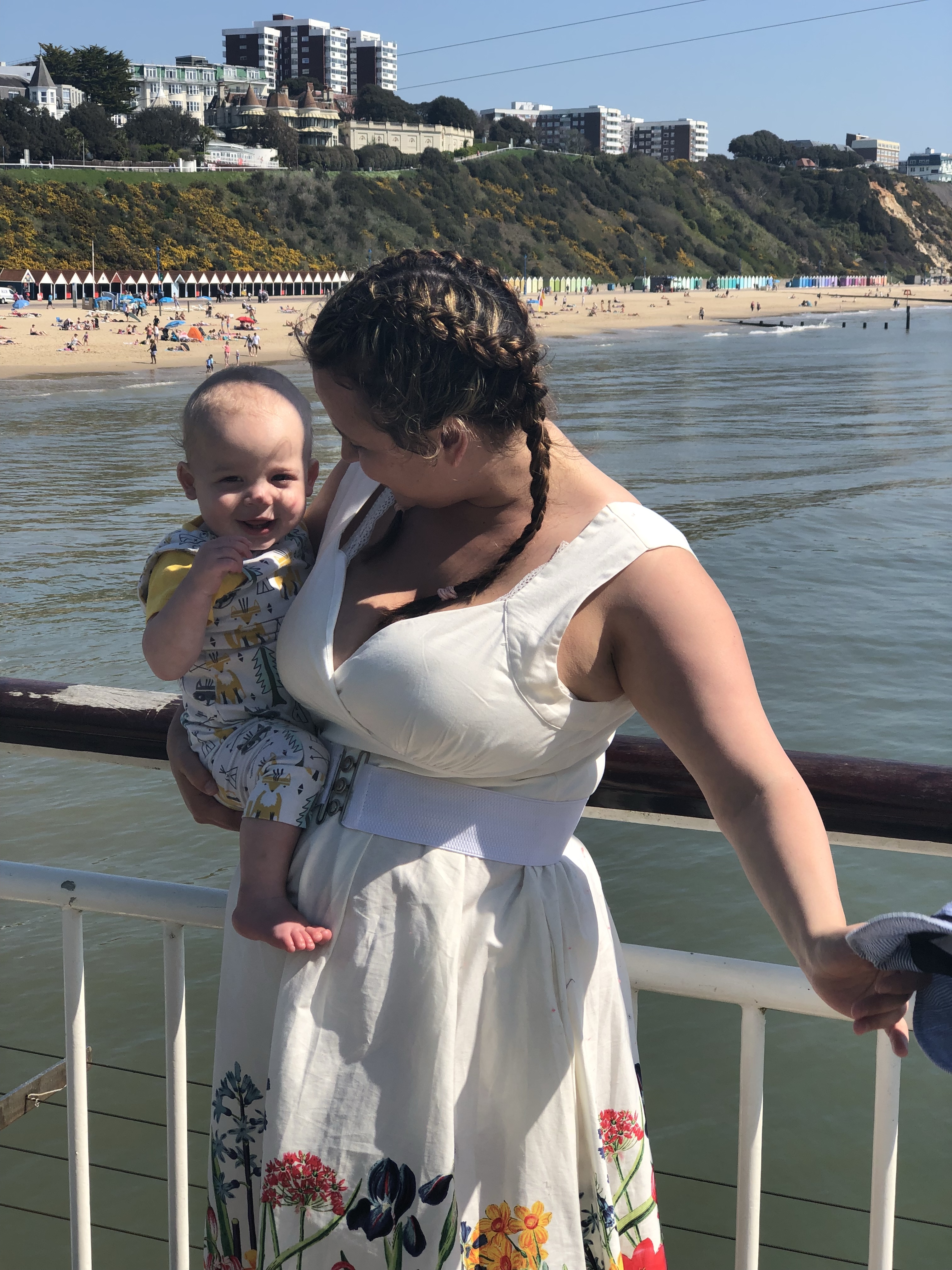 Bournemouth is probably one of the most cosmopolitan beach destinations in the UK. You can walk from a department store to the pier in twenty minutes through a beautiful park.
The central focus of the beach is the Pier – a fabulous structure with amusement arcades, a zip wire attraction a café and a fabulous cocktail bar overlooking it all. Bournemouth beach has always been busy when we have visited and this is no surprise as there's something for everyone here.
The beach has life guard patrols and various deck chair hire stalls, along with sea front cafe's and public toilet facilities which were extremely clean. The area surrounding the pier was a hub of activity with games and activities for all ages and every Friday night there are fireworks over the beach which can be viewed from this area.
Whilst driving along the South Coast we paused for an afternoon, parked in the local event centre and walked through the park towards the pier and then along the promenade with Arlo in his pushchair enjoying a light summer breeze and an ice cream. There's something unique about Bournemouth which makes it seem warmer than anywhere else!