(This blog post is sponsored by Jack's Supermarket)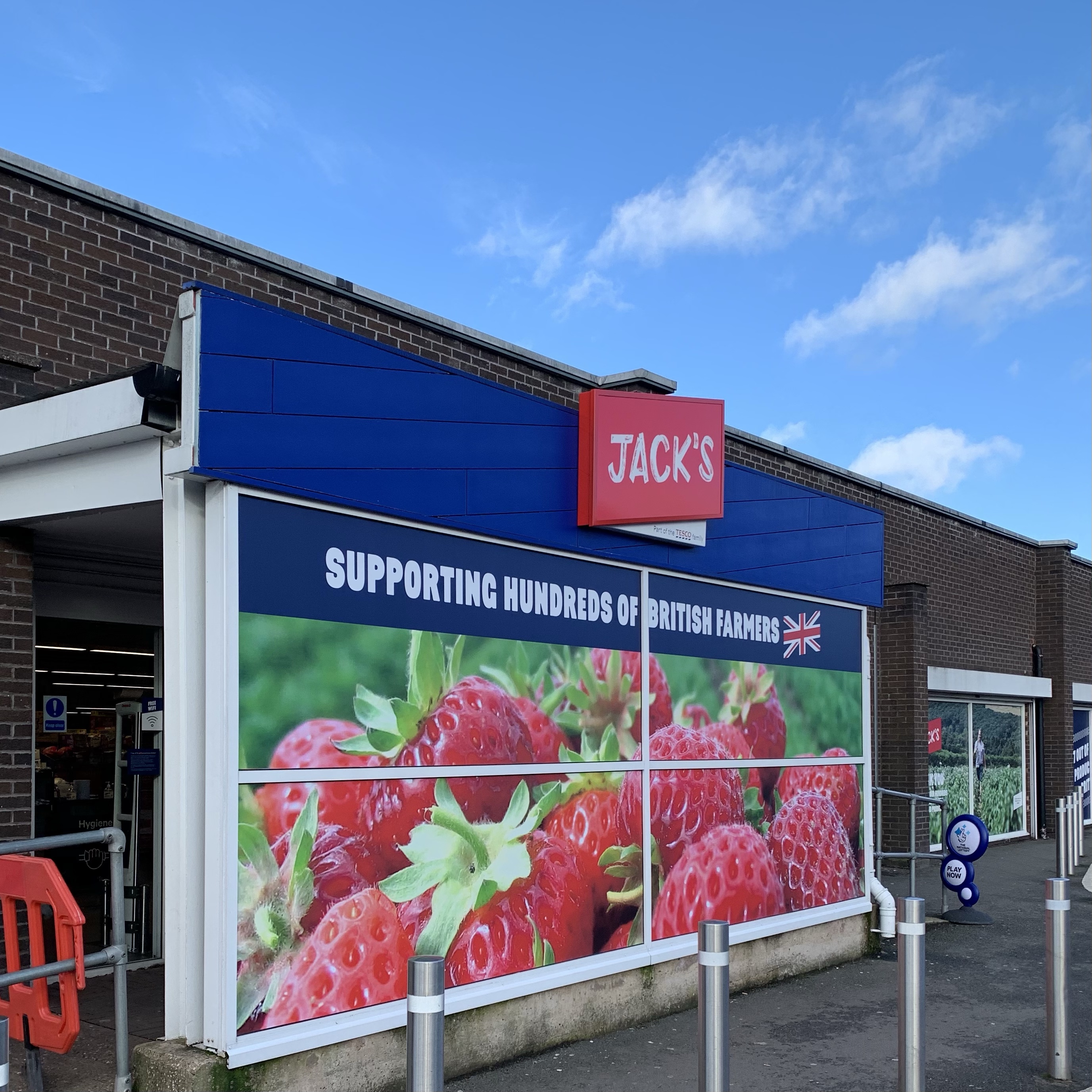 Introducing a new budget friendly store
Jack's supermarket is a relatively new kid on the block when it comes to budget supermarkets and I was delighted to be given the opportunity to try out Jack's for my essential food shop and see just how far I could stretch £30. My local Jack's is five minutes drive away in Rubery and I didn't do any special preparation for the challenge other than compile a list of things I needed for my weekly food shop.
I admit before lockdown I didn't really do much meal planning, and would pop out to the shops every couple of days for whatever tickled my fancy but things have changed. I now like to do a shop which contains enough to keep us going for about a week, I tend to plan our evening meals for a few days ahead and then buy items I need to top up what we already have including baking ingredients and cleaning supplies.
Money saving on fresh foods
Jack's has a "fresh five" which changes every two weeks and so at the time of my visit I decided to add to the food shop peppers, tomatoes, butternut squash and sweet potatoes – I like to challenge myself and see what I can come up with and so I'm thinking potato wedges, a squash and sweet potato soup and then also a roast veg side dish for an evening meal. Cooking from scratch doesn't need to be a challenge and often helps save money as you can batch cook and freeze portions.
Here in this picture you can see exactly what I picked up – so much more than I expected to be able to get and I appreciate this might look like a rather random selection but I checked the cupboards briefly before we came out so I wasn't getting any duplicates. I wanted to get a good cross section of things from the Jack's branded range to share our experience with you.
Meal planning with a pre-schooler.
I'm not the most organised of planners. I like to try and keep my options fairly open when it comes to evening meals as I never know quite which style of food I'll want to have, but with fresh foods and a decent stash of herbs and spices in my dry store I have lots of options – we usually begin with a traditional roast dinner.
Sunday Roast
Chicken
Potatoes
Broccoli
Frozen Peas
(I add stuffing and other veg I already have at home to our meal)
This roast chicken was £3.21 and I thought I would challenge myself to see just how far I could stretch it out – check out my blog post here to see exactly how I managed to make it last until Wednesday.
Admittedly, using leftovers does require additional ingredients – this is where things like the fresh five and the great pricing on fresh foods really comes in handy. When I save money like this on my shopping and there's room in the budget I like to have a wander down to the herbs and spices aisle and add in things I know I will use. This week I picked up rosemary, which I used to season my giant croutons when I made a leftover chicken soup.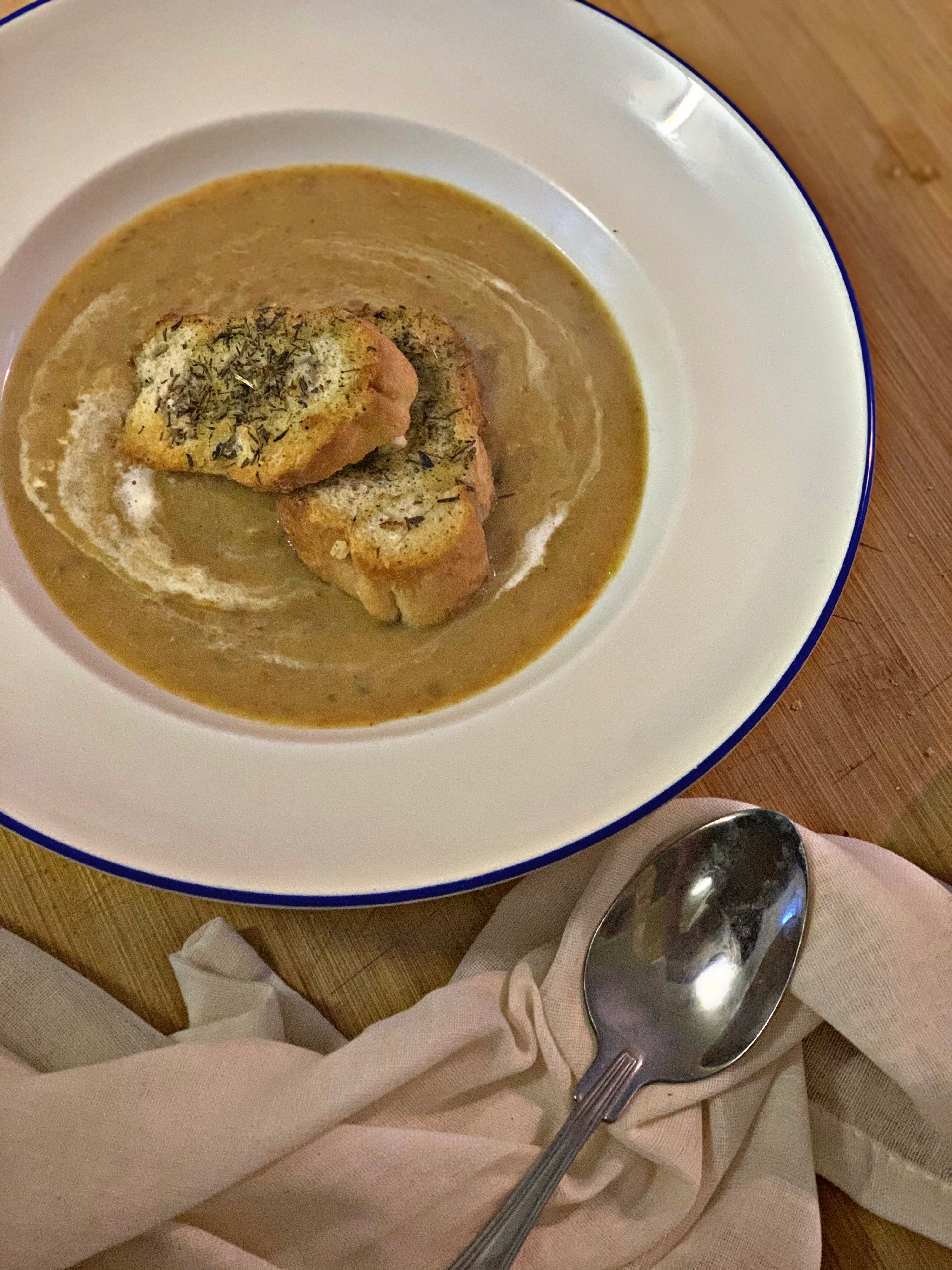 I was really impressed with the family meals offer in store. The display included everything you needed side by side so it was one less meal to have to think about. This week's Jack's offer was a chilli con carne, which wasn't at all on my list but is a fave meal of ours so I picked up the leaflet with the recipe, which was mainly dry ingredients. I've frozen the mincemeat and I'll whip this out to defrost at the end of the week which means avoiding a trip to the supermarket for one more day. We'll probably end up having a jacket potato with chilli the next day for lunch too.
Chilli con Carne
Mince meat £2.18
Kidney beans 30p
Tomatoes 28p
Spice packet 40p
Onions 89p (huge pack)
(I already had rice in my cupboard so I didn't pick that up)
My eagle eyes love spotting a deal and there were many easy to spot offers available in store – These bags of veg were two for £1.50. I have learnt through lockdown to keep things like this in my freezer stash which can be added to any meal which is always handy when you're due to do a food shop – the sliced peppers are extremely handy in a pasta or curry and saves on prep time too – I'll probably add some to our chilli to make it stretch even further and I'm dreaming about chilli nachos already – that's another meal option for us. When I cook meals like this I do a big batch and pop a couple of portions in the freezer which can come out whenever we need them.
Breakfast
I picked up a few bits and bobs, including porridge oats (75p) cereal (89p) as well as sausages (£1.21) spaghetti hoops (29p) and a loaf of bread (45p) plus milk (£1.09). We have condiments and spreads at home but I hadn't checked before I came out, so I had a look down the aisle to check out the variety and pricing – making a mental note to come back next week to top up. We tend to have toast, cereals, yoghurt and fruit most mornings – Apples, oranges and bananas are always in our fruit bowl and I was impressed with being able to get a melon for 80p too.
Household items
This is where everything else comes in, and with trying to limit unnecessary trips and wander around the high street shops to seek out the best deals it's refreshing to see that everything you need is available – I picked up loo roll (£2.59 for x9) because that's a lockdown essential and then also popped washing up liquid (33p) and cat biscuits (90p) in to the trolley – I have to say our three cats are usually fussy creatures but they seemed happy with their Jack's branded food.
We've had a busy week so far and there haven't been any remarks from Arlo regarding his snacks either – I chose the Jack's branded crisps, yoghurts and orange squash – switching things to see if he would notice. These are the kinds of things which Arlo goes through like no ones business so it's fabulous that they come in big packs which offers better savings and that extra bit of reassurance that you can shop on a budget without compromise.
To find your local Jack's click here