When I was on maternity leave I signed Arlo up to every baby group I possibly could. Originally because this gave me the chance to connect with parents of babies the same age. It gave us a routine and something to do every day, as being away from work meant that I thirsted for social interaction. We began with baby massage and baby sensory groups, and with every short session we went to, practitioners taught me about the benefits of their particular specialities and how to put in to practice techniques learnt during the classes to continue at home.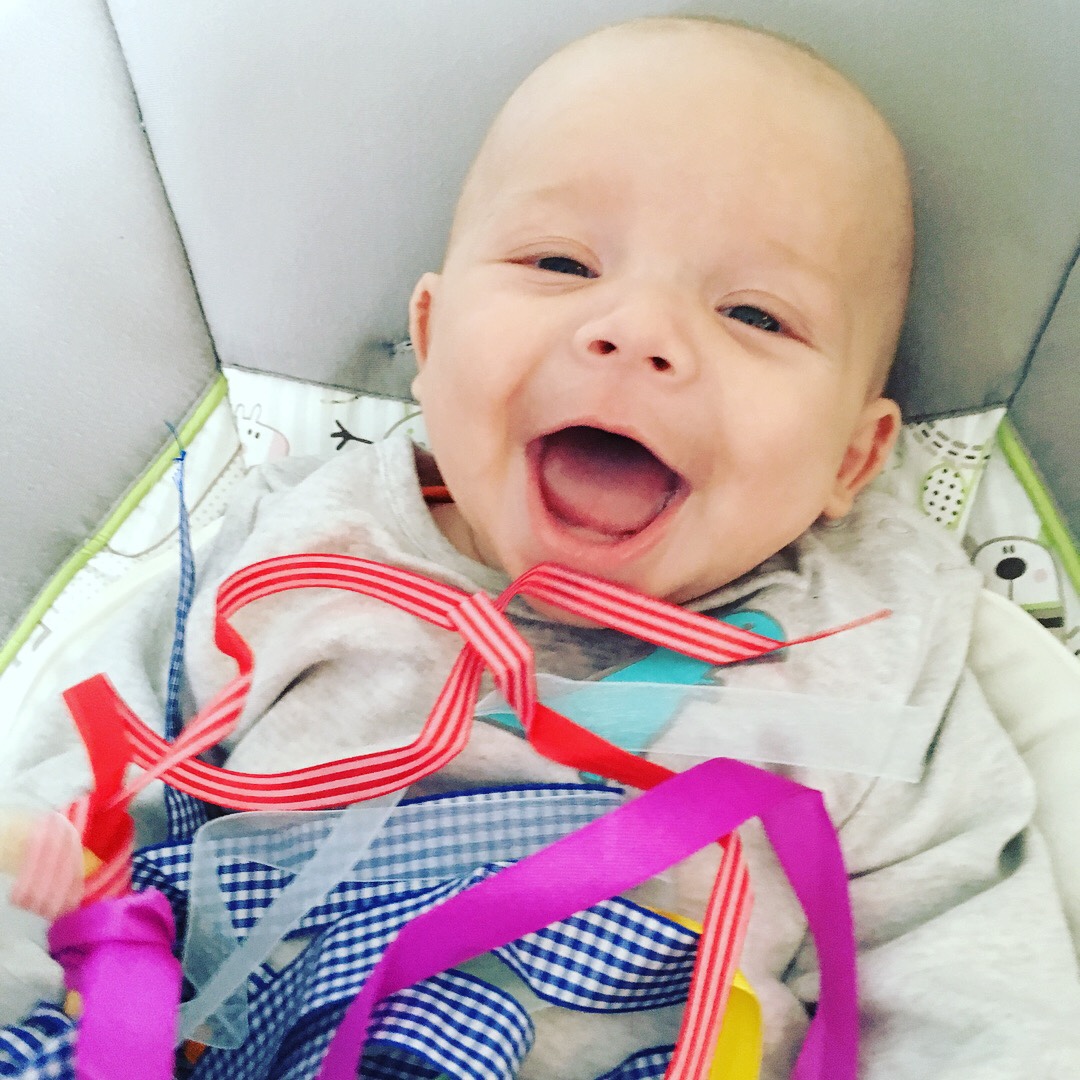 Playing with coloured ribbons on a wooden loop helped him learn to track movement with his eyes and focus on different colours and textures. It was an opportunity for us to bond. These types of groups basically taught me how to be a parent, hints and tips such as how to rub the tummy of a constipated baby were invaluable and I still share the things I learnt now with other parents who are struggling with the same issues. Many parents will tell you about the benefits of sports clubs for children.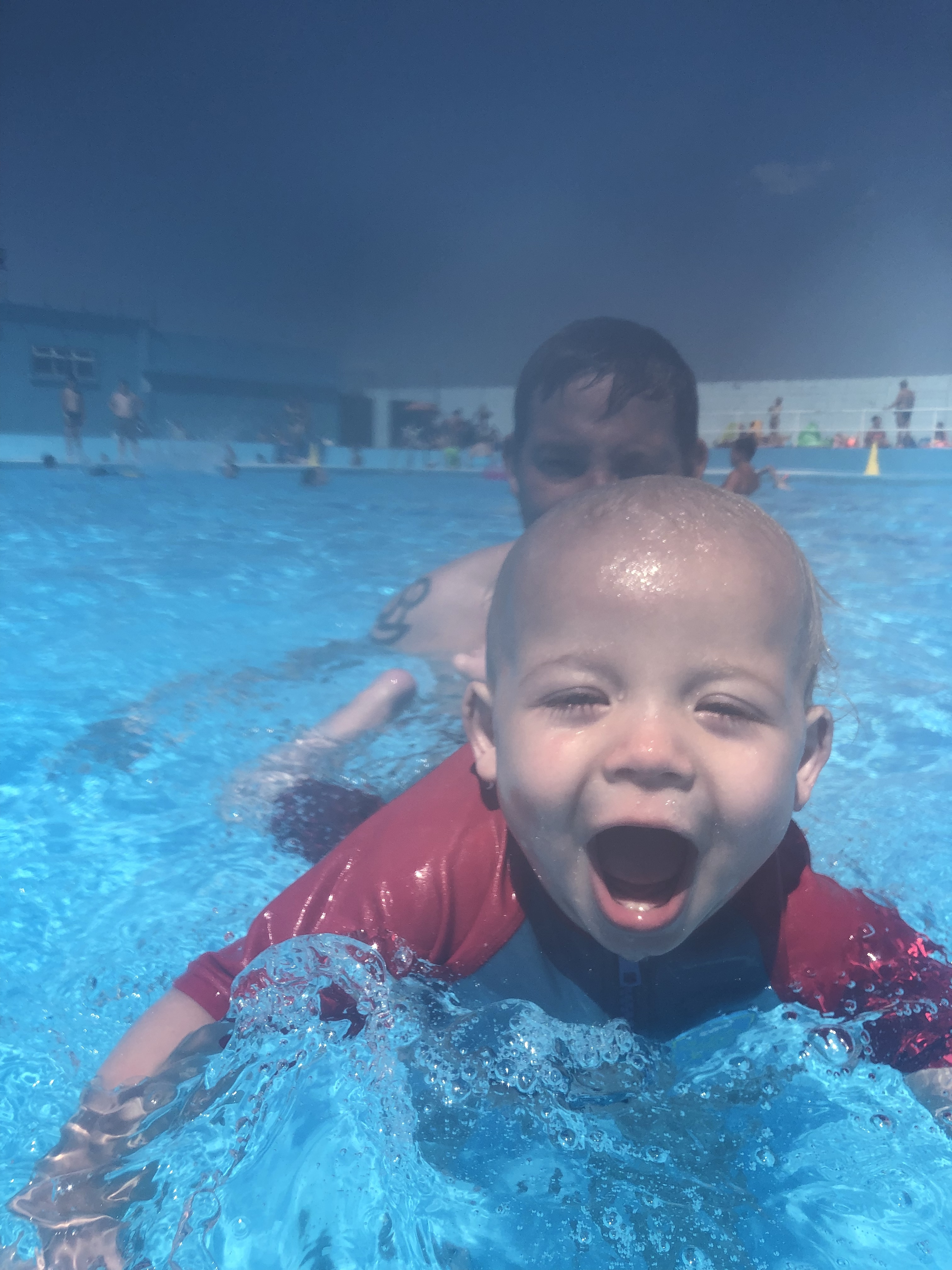 The first official sports club I signed Arlo up to was swimming lessons, with a franchise called Water Babies, from twelve weeks old he was visiting the pool. Some people thought I was crazy taking him to a lesson where the teacher would "dunk him under the water" but this was the highlight of his week. Of course they don't throw babies in at the deep end on day one, the structure of the lessons is aligned to chapters which build skills in the water and by the time Arlo was one he could roll from his tummy to his back, and clamber out of a pool safely himself – he was super confident in the water. This in turn made bath time at home a fun experience too.
As a group of no more than half a dozen children in a lovely heated pool the lessons would focus on taking turns to do things like duck under water and go through hoops with the instructor, and when Arlo was a little bit older end with a group activity where Arlo would be balanced on a float with his peers and the parents would sing "jelly on a plate" and wobble the float and then all the little ones would all splash with delight in to the water together. With the heatwave last year over lockdown it was fabulous to be able to get a paddling pool in the garden and see him have so much fun.
Arlo could swim before he could walk – as soon as he began to find his feet I started to take him to gymnastics groups. He was always a little whirlwind and as soon as he learned to put one foot in front of the other he was running rings around me, and I had to baby proof the entire house. Gymnastics club gave him a chance to find his centre of gravity safely. Each lesson began with a sing along group activity and then "free play" on the apparatus – he would crawl across balance beams and loved running across bounce mats which wobbled beneath him. As one of the youngest in the group he would imitate the older more experienced children and try to follow and copy them to develop new tricks. I see him put these skills in to practice when he's in a play park and jumping off equipment.
Arlo's favourite thing at gymnastics was the trampolines and so we joined another toddler bounce group. This was a wild 45 minutes of jumping, and it amazed me how well behaved the entire group of children was. Listening to instructions and taking it it turns, making sure they were jumping in the right places and helping each other as they clambered up and down. I was most grateful for the exhaustion, Arlo used to come out from these groups, eat a banana and then fall asleep for his nap. He still runs around like a loose canon but he's got balancing skills, and seems to be able to find his centre of gravity and be very self aware.
Football was a whole new adventure.
This was the first sports club where Arlo had to have a kit to match all the other children and he found this hilarious. Like swimming, the course was structured in to a progressive skills dynamic. Each lesson focused on play based group activities – colour sorting cones, fetching all the balls and returning them to coach, and taking it in turns to shoot penalties. Every lesson a player was given the weekly trophy to take home and at the end of every six weeks his squad would have a little ceremony and receive badges and a certificate.
At two years old the transition from maternity leave to work was smooth because Arlo had no problems heading to nursery, being so used to other children and structured activities he was confident and happy with the new environments. Our clubs and groups gave us a weekly routine, a way of spending quality time together at the weekends and he would relate Saturdays to football, waking up first thing, rolling out of bed asking if it was Saturday yet then rummaging around for his kit and rushing me out of the front door. Then lockdown happened.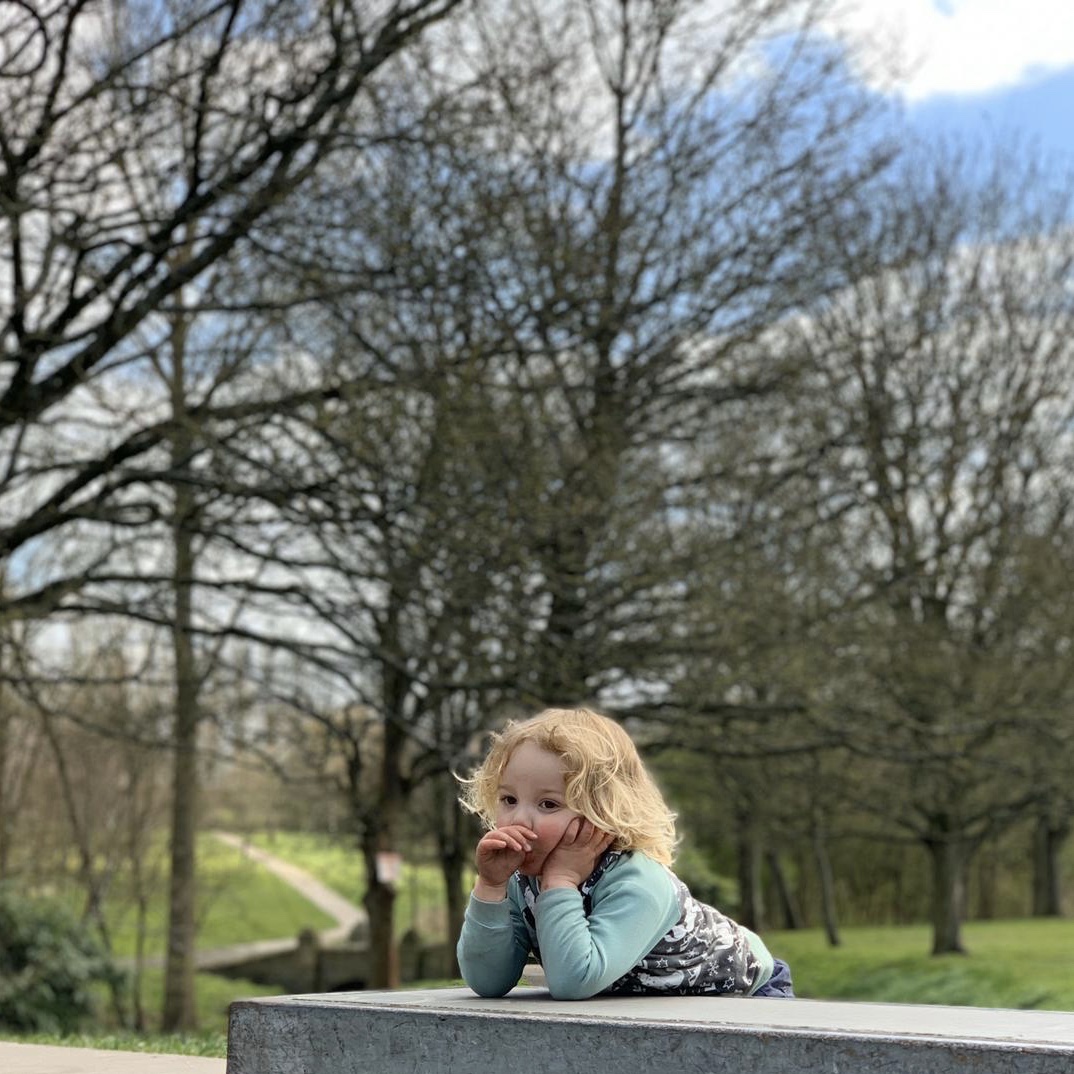 I didn't appreciate our sports clubs and groups until suddenly we were all on our own and all groups and activities were cancelled. It's true what they say, you don't appreciate what you've got until it's gone. Our routine was up in the air and Arlo really missed his friends and clubs. Of course we made some amazing memories together over lockdown, and Arlo, now nearly four has amazed me with just how much he has grown in a year and how resistant he has been to all of the change. I did the best I could to encourage him to continue with his sports and we joined in with lots of online activities to try out at home.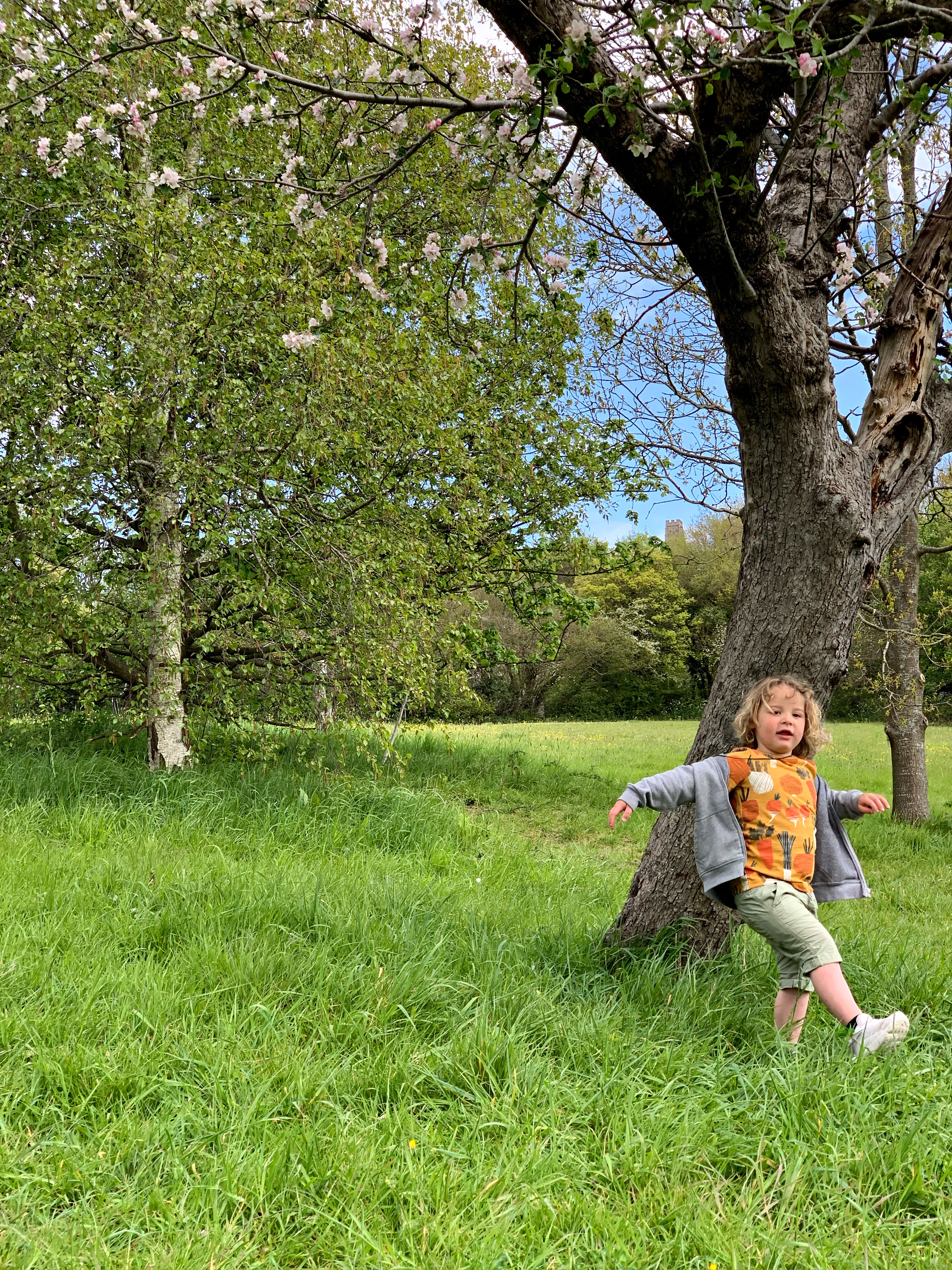 I think Its safe to say that lockdown is very nearly over, I took Arlo to the pool for the first time last week. He dressed himself for the occasion and jumped right in as if he hadn't missed out on a year. I stopped to have a socially distanced chat with another parent who remarked that he had no fear of the water and explained that she was struggling with her little one, who at the age of just over one year had never been to a swimming pool before. It made me so sad to think that there's so many children who have missed out on the opportunity for the social interaction which comes through attending sports clubs and it's made me realise now how important they are.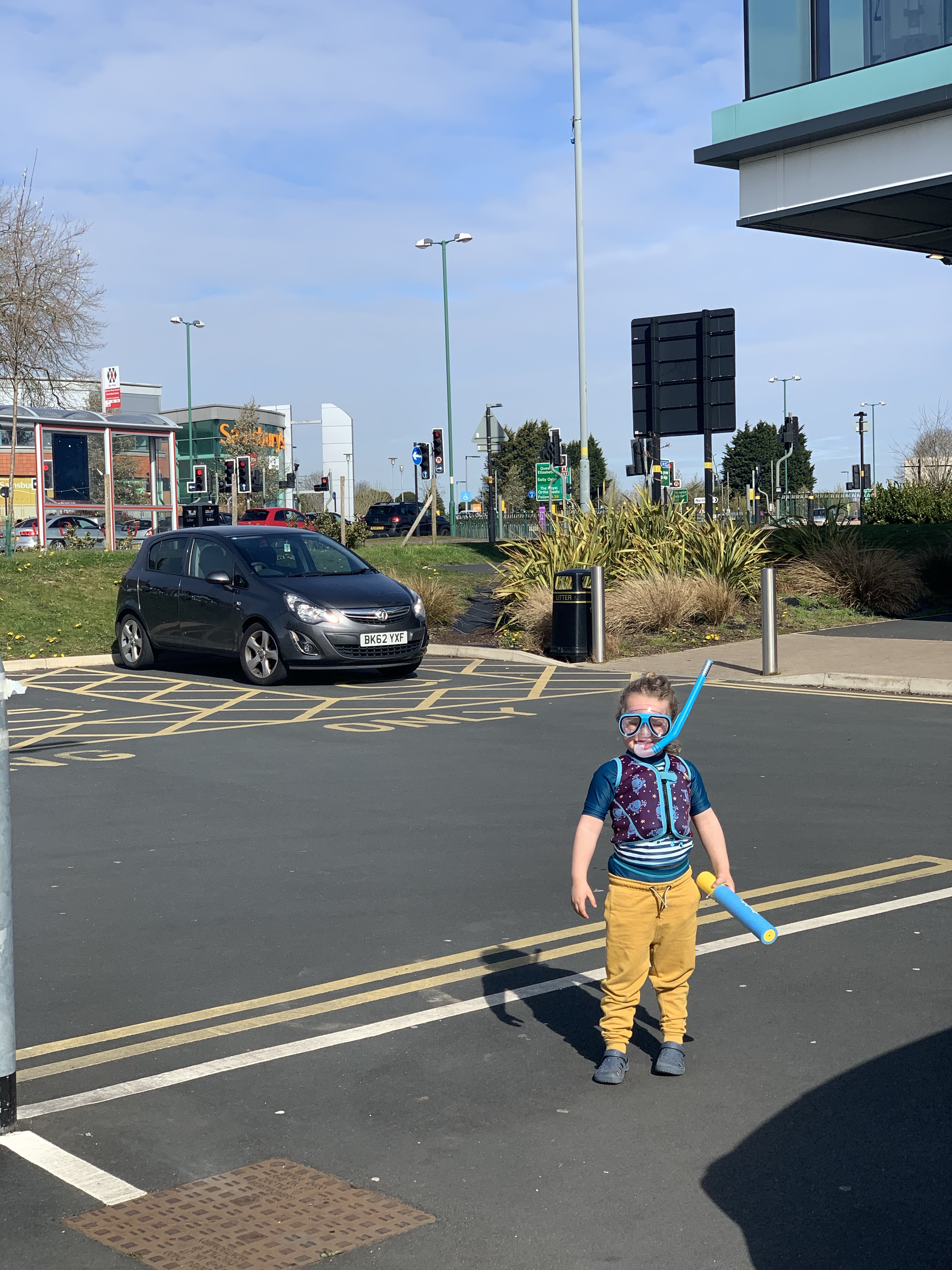 My advice to any parent would be to look out for local groups and activities, use social media to find out what's on – most sports clubs have got children's groups so it's just a case of finding a club which is age appropriate – get in touch and ask to visit for a taster session. I'm signing Arlo up for rugby next, because he loves a bit of rough and tumble and he's also suddenly become obsessed with ninjas(no idea where from) so I'm looking for a martial arts group to help him learn how to take a safe flying kick, and not from my sofa.